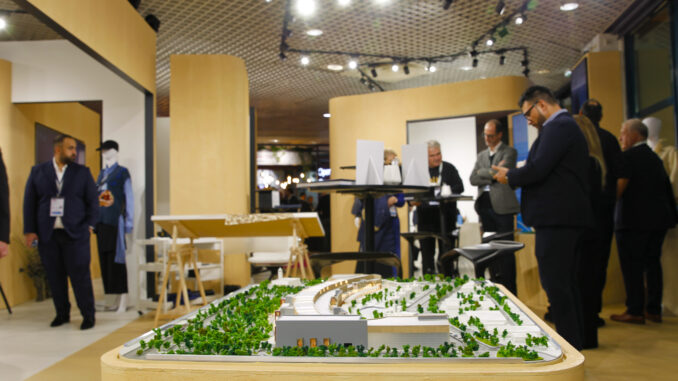 The agreement follows recent approval of the programme from the company's Board of Directors to sell an identified portfolio of non-core landbank assets, with a book value circa SAR 1.2 billion and a market valuation estimated at more than SAR 2 billion. The assets were identified by a study that showed they were best suited for residential or office space development and did not support Arabian Centres' strategic priorities of developing best in class lifestyle destinations.
Alison Rehill-Erguven, CEO, Arabian Centres, said: "This is a strategically important programme for Arabian Centres, as we further align our future growth priorities with our overarching business initiatives. Adeer Real Estate is a leader in the sale of large-scale land and developments and intrinsically understands both the monetary and locational value of these assets, I am confident that this agreement will support the continued success of this programme."
Suleiman Al Harbi, Deputy CEO of Adeer Real Estate, said: "Adeer Real Estate is proud to partner with Arabian Centres in its strategic asset sale programme. Arabian Centres' portfolio of assets in this programme are high quality and we are confident of a positive reception from the market".
The first sale from the programme, announced last month, was for the sale of 17,733 sqm of land, located in the Olaya district in Riyadh. The last was purchased for a total price of ~SAR230.