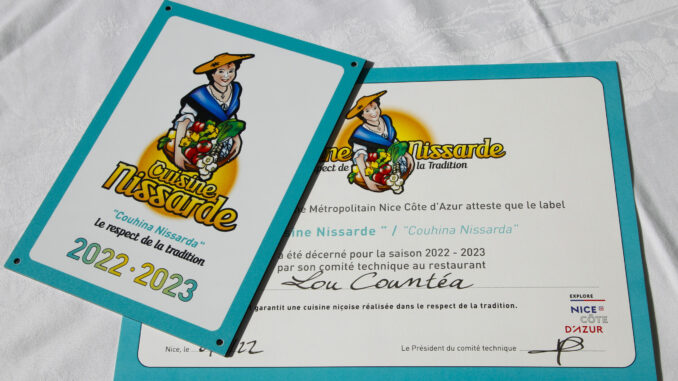 As part of the development of its actions in favor of a targeted and quality tourist offer, the OTM, through this "Cuisine Nissarde" label, highlights establishments which:
– respect traditional recipes,
– are attached to the heritage and history of Nice cuisine,
– offer quality cuisine and hospitality.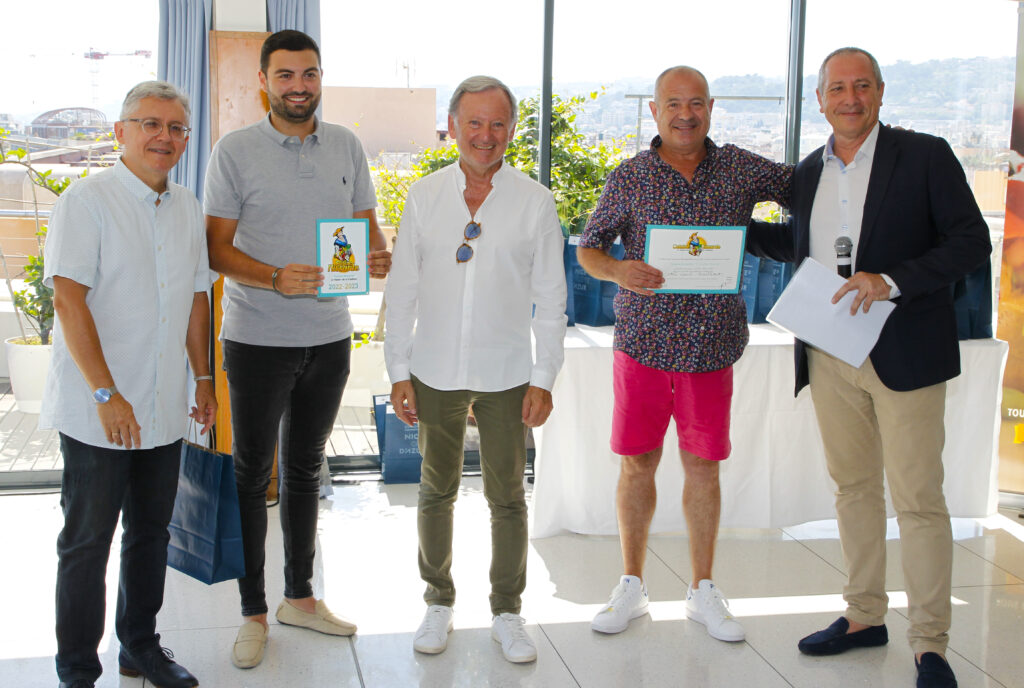 The objective is to safeguard, promote and perpetuate the cuisine of Nice, which is internationally renowned.
Labeled restaurateurs undertake to respect the recipes, take into account the quality of the products, have a knowledge of the history and heritage of Nice, take care of the quality of the reception and the information, are in compliance with the regulations in terms of hygiene and safety and affix a plaque attesting to their labeling on their shop window.
The minimum number of mandatory Niçoise specialties on the menu is 3 for the "Merenda e Goustaroun" category and 5 for restaurants, and the choice of recipes, validated by committee, is 44 dishes.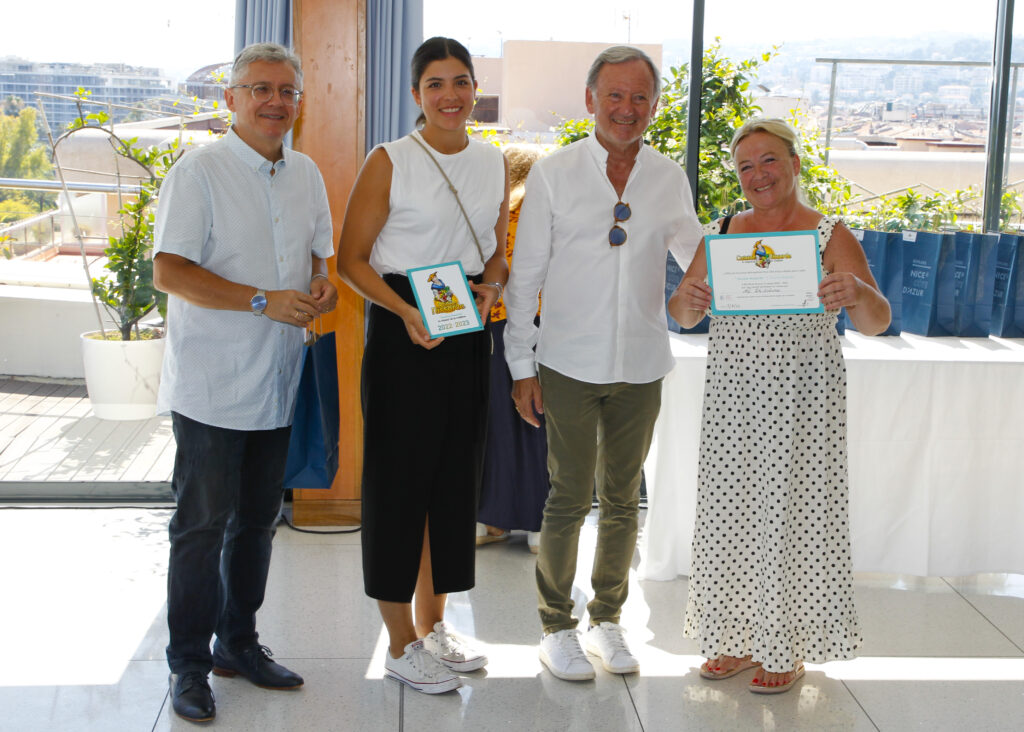 "Mystery" customers visit these restaurants with the aim of verifying that the criteria for awarding the label are indeed respected a posteriori. Following this visit, some restaurants may have the label withdrawn or are subject to a counter-visit.
Establishments wishing to join can apply at any time to the Nice Côte d'Azur Metropolitan Tourist Office. Moreover, if the process was initiated in Nice, it is not limited to its municipality and candidates from the region who want to embark on this path are welcome.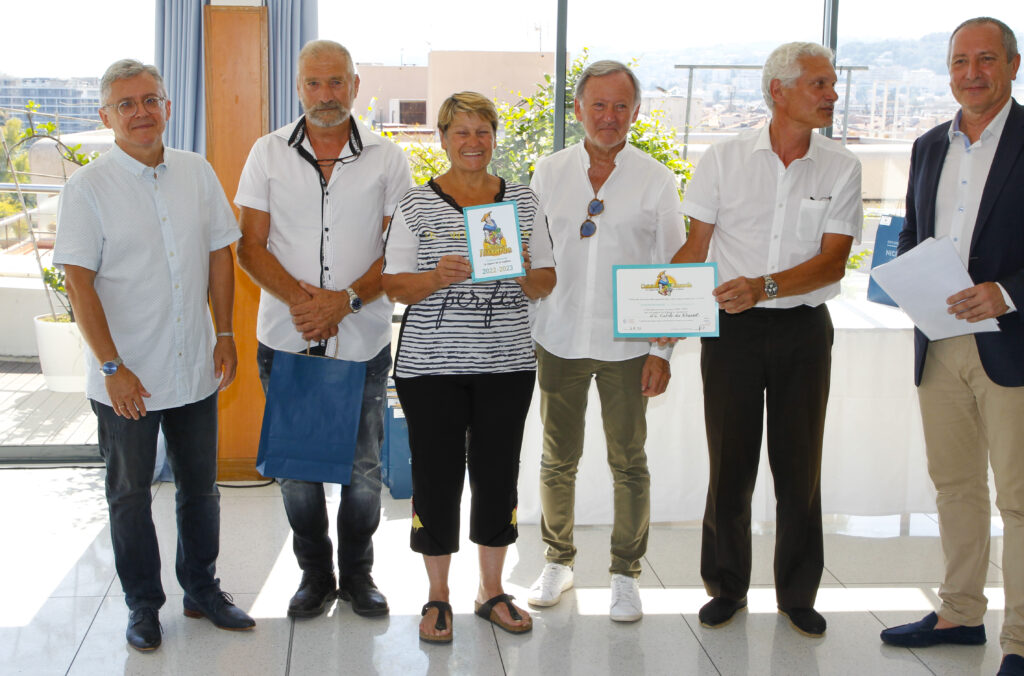 In 2017, the Technical Committee decided to create a new category "Merenda e Goustaroun" which promotes quality takeaway snacks and points of sale. It is, moreover, very in phase with the local mode of consumption.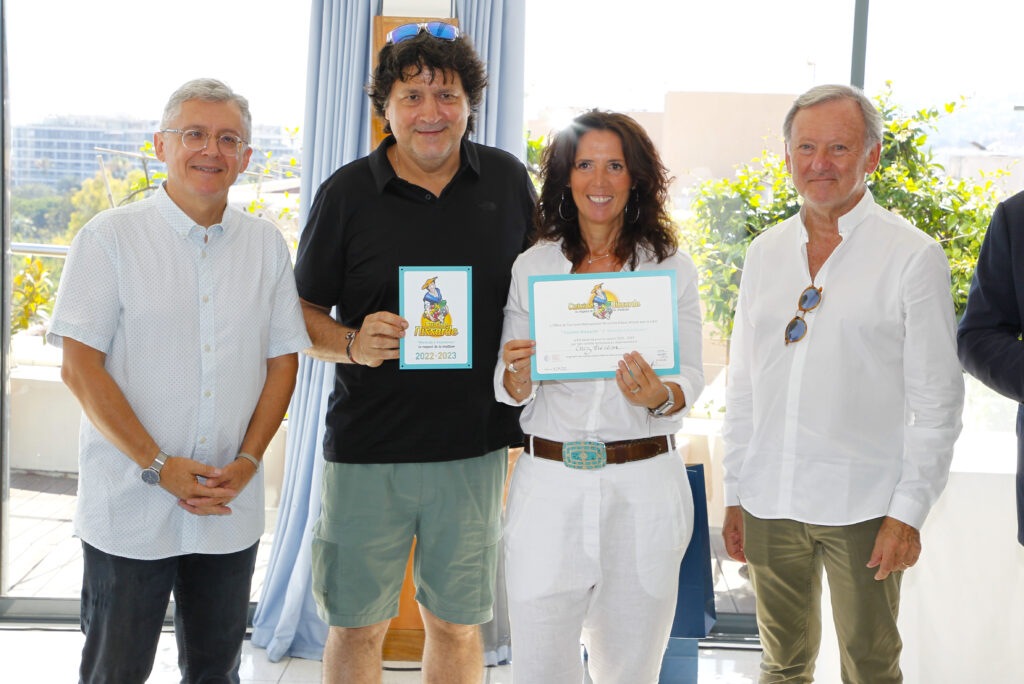 This Committee currently has 9 members, all lovers and fervent defenders of the label. Chefs, cooking teachers, producers, gastronomes and historians are its guarantors.
This dynamic has provoked meetings, breathed a momentum that today is found in initiatives around the label.
The list of LABELED: Restaurants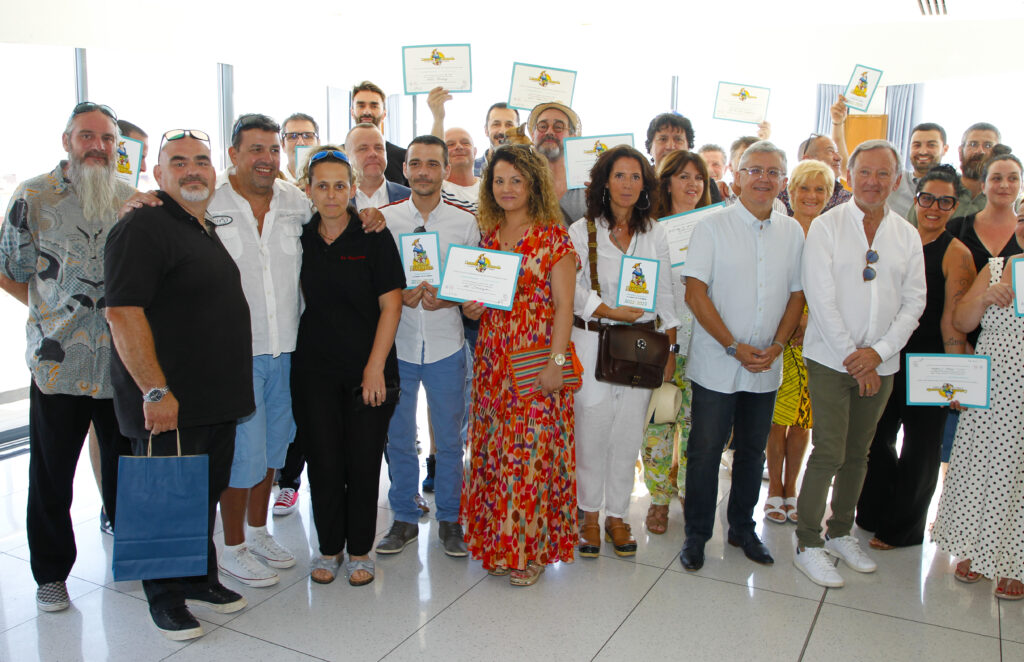 After the call for applications for the "Cuisine Nissarde" label for local restaurants, the members of the Technical Committee visited the candidates and met to validate the selection criteria for a season.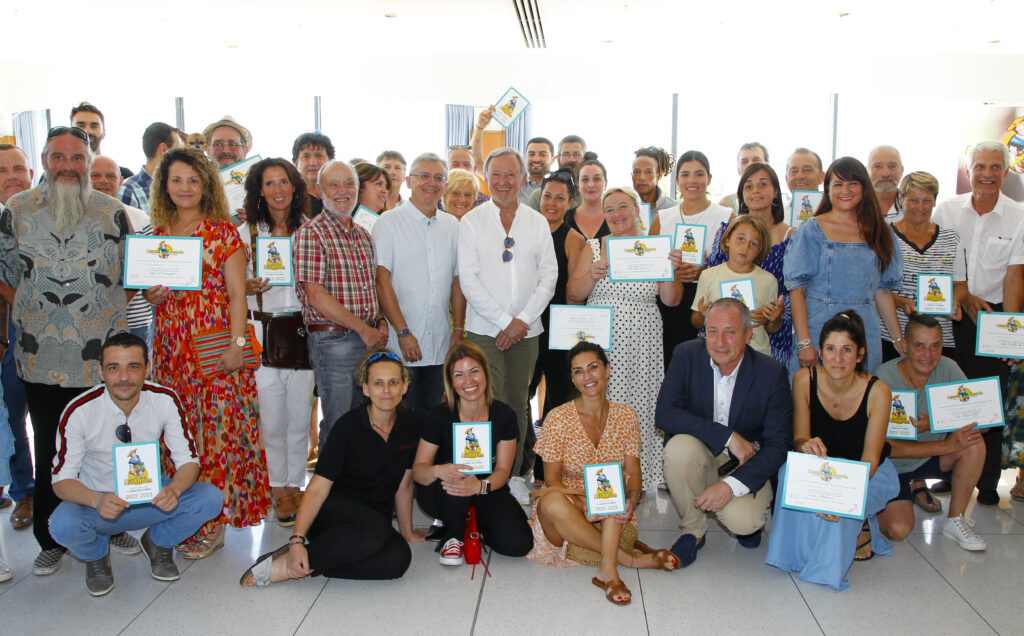 The 32 establishments benefiting from this allocation, after the anonymous visits or the first visit of the Technical Committee, are the following:
Acchiardo
38 rue Droite, 06300
04 93 85 51 16
Auberge de l'aire St Michel
Chemin de Chateaurenard, 06100
04 93 84 49 88
09 83 34 15 03
Lou Balico
20 avenue Saint-Jean-Baptiste, 06000
04 93 85 93 71
loubalico.com
Lu Fran Calin
5 rue Francis Gallo, 06300
04 93 80 81 81
lufrancalin.com
La Gaité Nallino
72 avenue Cap-de-Croix, 06100
04 93 81 91 86
lagalitenallino.com
Le Pois Chiche
Novotel Nice Centre Vieux Nice
8/10 parvis de l'Europe, 06300
04 93 13 30 93
www.novotelnice.com/restaurant-bar
La Ratapignata
63 avenue du Ray, 06100
04 92 15 06 39
Le Safari
1 Cours Saleya, 06300
04 93 80 18 44
restaurantsafari.fr
La Table «à» Julie
50 rue Arson, 06300
04 92 04 43 50
latableajulie.eatbu.com
La Table Alziari
4 rue François Zanin, 06300
04 93 80 34 03
Le Tchitchou
29 Avenue Georges Clemenceau 06100 Nice
09 83 34 15 03
Chez Cane
317 avenue de Fabron, 06200
04 93 8678 03
chezcane.com
Chez Davia
11 bis rue Grimaldi, 06100
09 83 34 15 03
chezdavia.com
Le Bar des Chasseurs
2 Place Dr René Morani
06830 Gilette
04 93 08 57 21
La Capeline
D17 hameau le Vescous
06830 Toudon
04 28 31 71 73
restaurant-lacapeline.fr
Lou Countea
7 Boulevard du Dr Morani
06830 Gilette
04 93 73 97 50
restaurant-loucountea.com
La Gaudriole
4 rue centrale
06610 La Gaude
04 93 24 88 88
L'Estragon
101 route de Nice
06510 Le Broc
04 93 29 08 91
La Merenda dei Cagnec
1 rue de la Villette
06800 Cagnes-sur-Mer
09 82 37 28 37
Le Pous Café
4 place du Champas
06420 Rimplas
04 93 02 87 70
le-pous-cafe.eatbu.com/
Lou Bantry
13 quai de l'Amiral Courbet
06230 Villefranche sur Mer
04 93 91 87 68
restaurant-lou-bantry.fr/
La Passion des Mets
14 Boulevard Louis Roux
06700 Saint-Laurent-du-Var
04 93 89 46 17
La Table du Rousset
Montée de la Bourgade
06260 Ascros
06 60 36 05 38
A'Buteghinn'a
11 rue du Marché,
06000 Nice
04 93 92 28 22
abuteghinna.fr
D'Aqui
28 rue Cassini,
06300 Nice
07 66 77 69 23
Chez Thérésa
28 rue Droite,
06300 Nice
04 93 85 00 04
Lou Pelandroun
4 boulevard Joseph Garnier,
06100 Nice
04 93 98 47 06
Receta de Jou
4 place de la Gare du Sud,
06100 Nice
09 86 25 35 03
Socca du Cours
6 rue Place vieille,
06300 Nice
06 80 28 18 77
Les Halles du Mercantour
50 rue Docteur Cagnoli,
06450 Saint Martin Vésubie
04 93 03 20 32
hallesdumercantour.fr
La Passion des Mets
29 avenue des Filagnes
06700 Saint-Laurent-du-Var
04 93 14 34 91
La Raïola du Béal
Maison Galarato
1 avenue Cyrille Besset
06800 Cagnes-sur-Mer
04 93 73 72 50