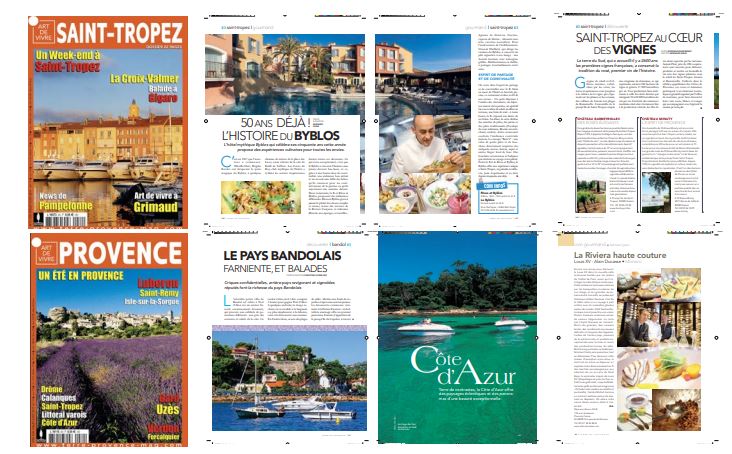 For 21 years Sequoia Editions, publisher of books andmagazines explore the Provence, Corsica, the Alps, the Mediterranean and many more.
Its magazines introduce these territories to lovers of the art of living, nature and gastronomie and culture.
Magical landscapes, easy walking, villages and markets, charming residences, bistros and Restaurants, discovery of the vineyards.
Journalists and photographers are as close as possible in the field, to provide information and experiences for a precious guide,
richly illustrated, from the shores of the Mediterranean Sea passing through Corsica to the heart of the french Alps.



A LEADING MAGAZINE ON THE MARKET
FOR NOW 21 YEARS. SOLD IN FRANCE, BELGIUM
SWITZERLAND, LUXEMBOURG, CANADA.
SO THIS YEAR THE 21 YEARS WILL BE FOR SURE CELEBRATED.