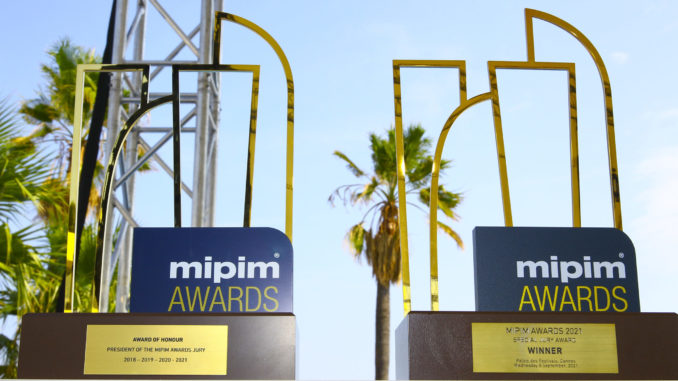 MIPIM, the world's largest global real estate event, is looking forward to welcoming key international investors in Cannes in March 2022. In the fast-moving post-pandemic environment, where European real estate is hitting news record-levels of investment, MIPIM will provide investors with the opportunity to reconnect with the property industry, find assets and nurture strategic partnerships with the world's growing cities and regions.
The following companies, including those from top funds & real estate investors, have already confirmed their attendance:
Abrdn, Abu Dhabi Investment Council, AEW, Alberta Investment Management Corp, APG Asset Management, ALECTA, Allianz Real Estate, Amundi, Angelo, ARA Asset Management, Ares Management, Aviva Investors, BMO Real Estate Partners, BNP Paribas, CapitaLand, CBRE Global Investors, Clarion Partners, Colony Capital, Credit Suisse, DTZ Investors, DWS, Fidelidade Property Europe, Generali Real Estate, GIC Private Limited, GLP, Gordon Group, Greystar, Heitman, Healthcare of Ontario Pension Plan, Hermes Investment Management, Ilmarinen Mutual Pension Insurance Company, Invesco Real Estate, Ivanhoe Cambridge, J.P. Morgan, Jamestown, KB Securities, KGAL Investment Management, La Française REM, Landmark Partners, LaSalle Investment Management, M&G Real Estate, MEAG, MUFG Group, Northwood Investors, Nuveen, P+, PATRIZIA AG, PGGM, PGIM, Prologis, Qatar Investment Authority, QuadReal Property Group, Redevco, Savills, Schroder Real Estate Investment Management, Swiss Life Asset Managers, Temasek International, Tishman Speyer, State Oil Fund of the Republic of Azerbaijan, UBS, Union investment, and others.
The news follows December's announcement that MIPIM is on track to have the same number of exhibitors from Europe and the Middle East as the last event in 2019, with over 90% of Europe's major cities also signed up for MIPIM 2022.
One of the highlights of the 2022 programme will be the Re-Invest Summit, a closed-door event which allows wealth, pension and insurance funds, and other capital owners to debate the latest investment strategies, trends, and challenges. A particular focus will be on the ways to integrate ESG into sustainable investment decision making. During a series of roundtables, speakers will discuss the key topics such as the impact that carbon accounting could have on green and brown assets, the role of governments, the impact of Gen-Z on sustainable ESG adoption and other concerns.
MIPIM 2022 will also welcome tech investors thanks to the presence of Propel by MIPIM – the leading real estate technology conference, which will take place at MIPIM in Cannes this year for the first time. At Propel by MIPIM, VC company Metaprop will present their 2022 Global Proptech Confidence Index to provide the audience with the most up-to-date insights regarding the PropTech innovation ecosystem.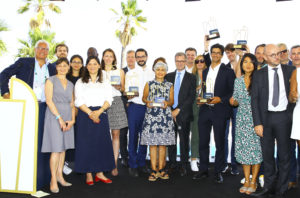 One of the most anticipated panel debates is "Prime Real Estate, Location or Features?", where experts will discuss the characteristics of real estate which make it appealing in terms of volatility, liquidity and regulation, what value generating assets are thriving in a post-COVID world, and why does prime real estate continue to stand out.
The panel welcomes the following speakers:
Courtney Fingar, Editor-in-chief, Investment Monitor
Neil Slater, Global Head of Real Assets, Abrdn
Laurent Lavergne, Global Head of Asset Management & Development, AXA
Aleksandra Njagulj, Global Head of ESG for Real Estate, DWS
Peter Plaut, Executive Director, Wimmer Family Office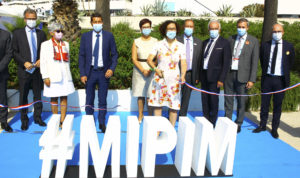 Another important panel discussion in Cannes will be devoted to ESG principles driving real estate investment with Guy Grainger from JLL, Abigail Dean from Nuveen and Clare Thomas from CMS.
MIPIM will also hold a number of sessions, focused on particular regions: UK, Germany, CEE, France, Italy and Nordic countries.
Ronan Vaspart, director of MIPIM, said:
"With investment into European real estate reaching an all-time high, this year's MIPIM arrives at a crucial moment for the sector as we continue to build our recovery following the pandemic. At the same time, as we turbocharge our efforts to reach a net zero carbon future, it's vital we have decision-makers gathered together to find the best solutions to embed ESG criteria into investment strategies. We are therefore really looking forward to continuing this conversation in person as we welcome back the investor community to Cannes in March."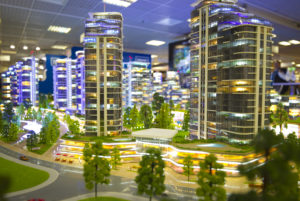 MIPIM 2022 takes place on 15-18 March in Cannes, France.