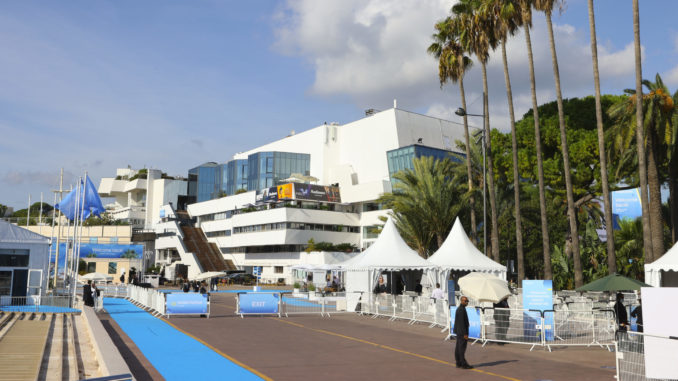 RX France (formerly Reed MIDEM) today confirmed that the Call for Entries is now open for 2022's MIPFORMATS International Pitch in Cannes, to be held for the first time with sponsor FOX Entertainment's in-house unscripted studio, FOX Alternative Entertainment.
Now in its 12th year, the popular International Formats Pitch will again be a highlight within the MIPFORMATS programme, this year brought into the heart of the main MIPTV Spring International Television Content Market as part of a reshaped, concentrated three day event to be held in person in Cannes, France from 4-6 April.
A short list of five finalists (from all entries) will be invited to pitch their formats on stage in the world-renowned Palais des Festivals to a jury comprising a mix of FOX executives and industry experts. In addition to a prize of US$5000 for development, the winning format will be pitched to global buyers by FOX Alternative Entertainment as part of FOX's $US100 million International Unscripted Format Fund.
Producers and content creators globally are invited to submit entries as of today via the MIPTV/MIPFORMATS website for original unscripted entertainment formats, as yet not commissioned, broadcast or exhibited and for which worldwide rights are available. Closing dates for entries is 15 February. Full terms, conditions, prizing terms, and judging criteria are on website linked above.
FOX Alternative Entertainment's sponsorship of the MIPFORMATS International Pitch reflects the studio's recently announced $US 100 million International Unscripted Format Fund, a proactive strategy to identify, develop and finance the production of unscripted ideas from all over the world.
The 59th annual MIPTV in 2022 incorporates both MIPFORMATS and MIPDOC into the new three-day business efficient programme, with premium high-end drama showcase MIPDRAMA again acting as a curtain raiser on 3 April. Also returning are the International Format Awards (in association with C21Media, FRAPA, MIPFORMATS & Entertainment Masterclass) whilst in parallel, Cannes will also host the fifth season of international TV series Festival CANNESERIES (1-6 April) and Esports BAR, the world's leading esports business event.
MIPTV 2022 looks to build on the success of, and take learnings from, last October's MIPCOM, the television industry's biggest global sales and development market and the first major content market to be staged in person since the beginning of the pandemic. MIPCOM saw over 4500 delegates, including 1200 buyers and 145 stands from 35 countries returning to Cannes to buy, sell, network and gain invaluable insights.
Plans for Spring also include coherent and comprehensive health and safety measures which were successfully implemented at MIPCOM, and will be continuously reviewed, updated and refined ahead of April's MIPTV.