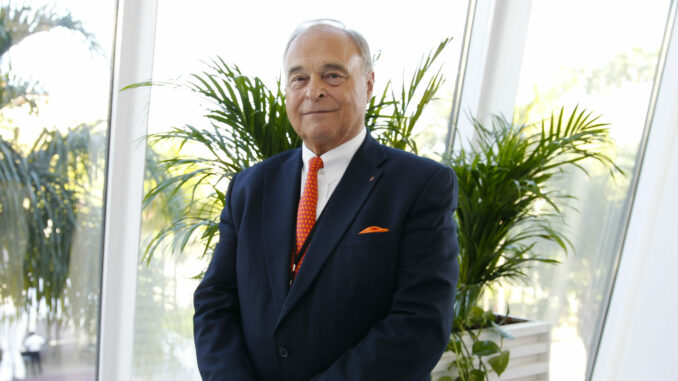 "Let me say how good it is to see so many of you here for this year's event. Whether you are a TFWA member, an exhibitor or a visitor, we are delighted to have you with us. Business is improving but both travel and duty free and travel retail still face significant challenges, so we at TFWA are truly grateful for the effort you have made to be here."
Operating within 'the new normal'
Juul-Mortensen moved on to speak about how the concept of 'going back to normal' following the pandemic is no longer a possibility. "After two years that threatened duty free and travel retail's existence, it was inevitable the pandemic would bring change.
"Traveller expectations have evolved rapidly from pre-Covid times. We are seeing a new desire among travellers to engage with brands, especially those that share our values and focus on sustainability, as well as a heightened interest in immersive activations.
"The nationality mix is changing too, with almost no outbound Chinese passengers yet and fewer Asian travellers in general, although numbers are starting to increase. Meanwhile, India is experiencing a surge in connectivity as new routes open up.
"Travelling shoppers are getting younger, with the proportion of Generation Z and Millennials who purchase in duty free and travel retail rising from 19% in the period before Covid to 30% in 2021-22, according to a recent study by travel retail research specialist, m1nd-set."
Juul-Mortensen went on to discuss the growing emphasis on sustainable practices within the industry. "Mindsets and attitudes have changed since pre-pandemic times – and that includes a higher interest in and attention to sustainability. But sustainability is not just about products, it's about our society. Our industry serves customers from all nationalities, backgrounds, beliefs, but do our management teams include members from a broad range of cultural backgrounds and regions? Are there enough women in senior roles within our companies? In short, does the duty free and travel retail industry today reflect the people we sell to?"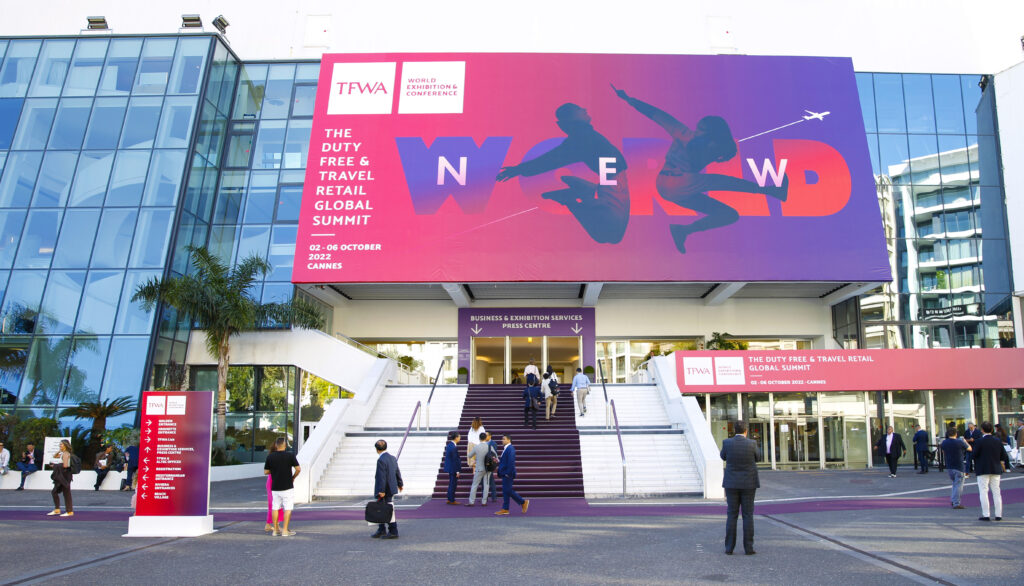 Forming partnerships will enhance the customer experience
Juul-Mortensen praised the recent partnerships that have been formed throughout the industry, stating: "The business landscape is being reshaped by alliances or initiatives that innovate and blur the boundaries within our industry.
"Dufry's planned combination with Autogrill would create a new entity with over 5,000 retail and F&B outlets across 350 airports worldwide, all underpinned by a new digital platform. Extime is a new joint venture between Groupe ADP and Lagardère Travel Retail that likewise brings together retail and hospitality, starting with around 140 outlets in Paris and expanding internationally from 2024.
"Both linkups will create opportunities to cross-sell and provide new services for travellers. Gebr Heinemann's Gharage is a vision hub that aims to seed new ideas to enrich people's travel time using a blend of technology, design and entrepreneurial flair. These are all recent examples of a trend to create a more seamless, integrated and connected experience for passengers."
Juul-Mortensen then highlighted the increasing reliance on digital services and experiences and how it has created a new sense of urgency across duty free and travel retail. He stressed that the industry must do more to capitalise on the opportunities presented by this demand. "More than ever, the passenger and shopper data that drives customer engagement is the new currency for our industry.
However, one thing that has unfortunately not changed is the industry's reluctance to share that information and seize the opportunities it offers duty free and travel retail. "Access to accurate, timely traveller data is essential to make informed decisions not least in volatile times like these. Preventing wider use of this data means we are limiting our own ability to grow, and limiting our ability to engage with politicians and others to defend and advocate for our industry."
In times of uncertainty, we need to be able to react
The TFWA President acknowledged both the benefits of the rising numbers and the pitfalls of the sudden rise in demand which have led to delays, disruptions and cancellations over the summer. Juul-Mortensen informed the audience of his belief that those with the ability to react in uncertain times will be the ones to reap the rewards.
"Airports in Europe, the Middle East and the Americas are busy again, some of them rather too busy with cancellations and queues at check-in or security as everyone competes for staff, as well as flight delays and missing baggage. Overall, ACI World forecasts that global air passenger traffic will return to more than three-quarters of its 2019 level by the end of this year.
"Despite recovering traffic, delays and cancellations are negatively impacting duty free and travel retail sales. Preliminary figures from the European Travel Retail Confederation's helpful Index show that, after a positive year in 2021 when sales increases easily outpaced passenger growth, spend per head went into decline in the first quarter of this year, dropping by over a third. The summer's difficulties will almost certainly add to that decline. It is the ability to react to changed circumstances, like a sudden upswing in passenger traffic, that will separate the winners from the losers in this new world."
Let's choose the right path
Concluding his speech, Juul-Mortensen spoke of the crossroads currently facing the duty free and travel retail industry. "As we embark on our second post-pandemic global industry summit, it's heartening to see passengers returning in such strong numbers across much of the world. But that world has changed fundamentally since 2019, and our own ability to adapt will dictate whether duty free and travel retail embraces change and prospers or fades into irrelevance for tomorrow's travellers. Let us choose the first of those two outcomes."