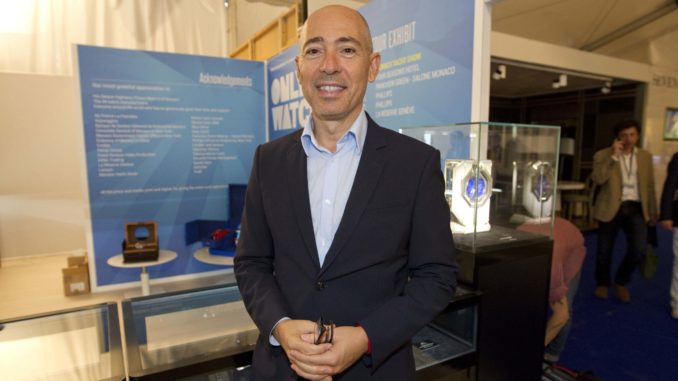 The Only Watch World Tour that began on September 22nd in Monaco is completing its circling of the globe as the Hong Kong exhibition just closed and Geneva appears on the horizon. The 53 lots (55 watches) are now carefully packed for the home stretch, with the finish line being the auction at Palexpo in Geneva on 6 November 2021 at 2pm. Prior to the sale, the remarkable timepieces will be exhibited at Geneva's Four Seasons Hotel des Bergues (4 to 6 November).
THE NEW VENUE OFFERS MORE ROOM TO ADDRESS THE EVENT'S MUST-ATTEND STATUS FOR COLLECTORS AND WATCH AFFICIONADOS. THERE WILL BE A SPECIAL AREA FOR REPRESENTATIVES OF THE INTERNATIONAL MEDIA.
THIS 9TH EDITION PROMISES TO CONTINUE TO SET THE BAR VERY HIGH WITH 55 EXCEPTIONAL UNIQUE CREATIONS DONATED BY SOME OF THE MOST PRESTIGIOUS, DESIRABLE AND EXCLUSIVE WATCHES BRAND.
THE ONLY WATCH CHARITY AUCTIONS HAVE SO FAR RAISED 70 MILLION EUROS FOR DUCHENNE MUSCULAR DYSTROPHY RESEARCH. CLINICAL TRIALS ARE SET FOR 2022.
More Infos at: www.onlywatch.com