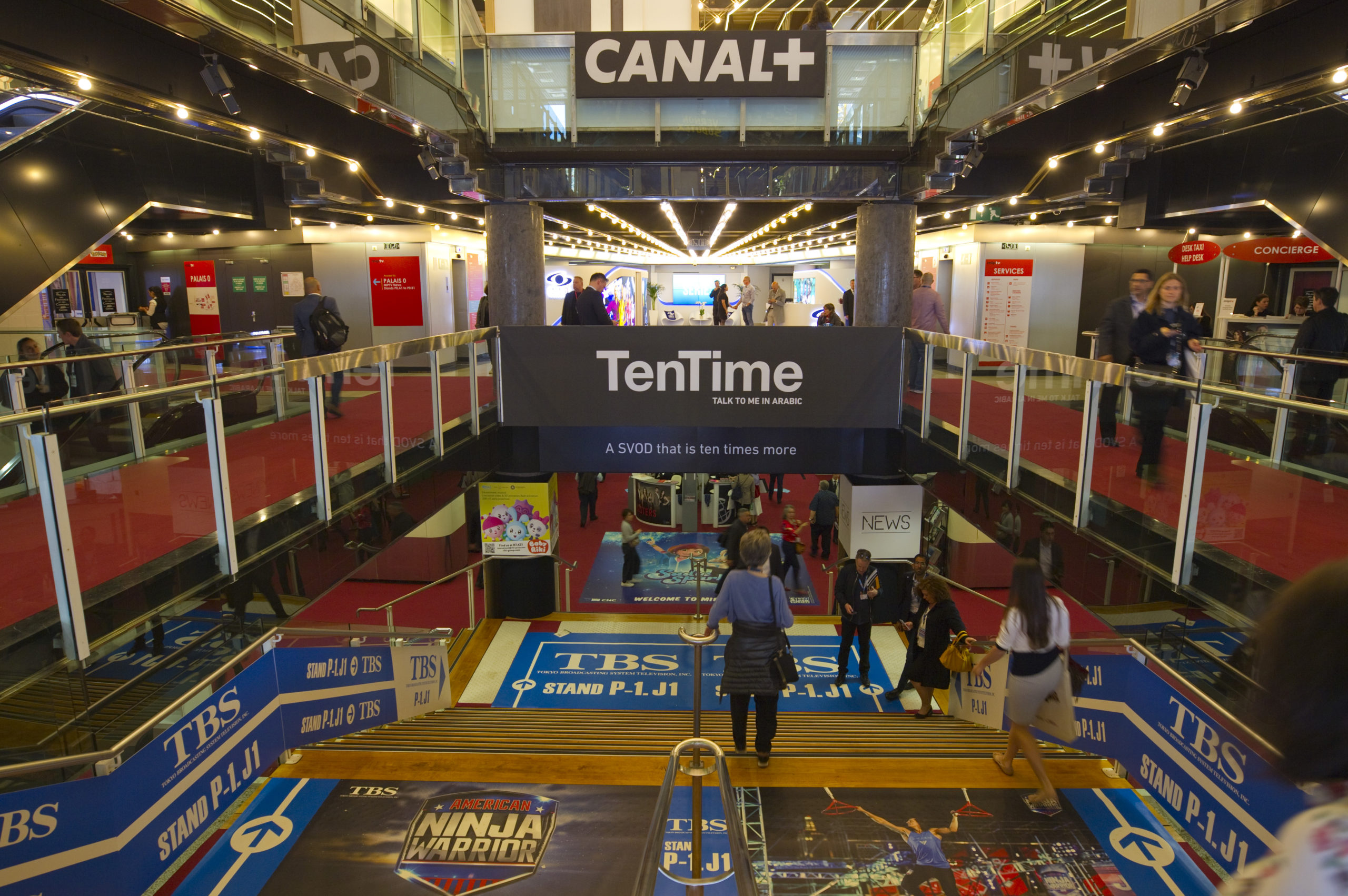 MIPTV today unveils more details of the new and exclusive content being shared in this year's Partner Content Showcases, taking place as part of Digital MIPTV on Friday 9 April and Monday 12 April and on catch up until 14 May.
All3Media International (UK), BBC Studios (UK), Catalan Films (Spain), Globo (Brazil), iFORMATS (China), IMPS – The Smurfs (Belgium), ITO (Turkey), KOCCA (Korea), NTV (Russia), TBS (Japan), Yellow, Black and White (Russia), and ZDF Enterprises (Germany) are the 12 global partners who will each present 30-minute sessions of content and insights across formats, factual, drama and kids.
•All3Media International (Formats)
All3Media International will present new and exclusive intel on latest slate of formats with insights from producers as well as a first look at new shows.
• BBC Studios (Formats)
Championing British creativity, BBC Studios will be presenting three new TV shows at Digital MIPTV:
Fact or Fake – a hilarious comedy format from Sandrats Media. Fake news is everywhere, but what happens when three comedians take viral videos and crazy news stories and try to separate the truth from the lies?
Cleaning format Filth, a show which sees extraordinary cleaners pitted against each other in a bid to win a cash prize.
This is My House, exploring the inner workings of the new primetime factual entertainment format in which four people walk into a home and declare "This is MY house" …but only one of them is telling the truth.
•Catalan Films (Kids)
Catalan Films is celebrating their 35th year of active participation in local and international markets & festivals helping Catalan content thrive. As Digital MIPTV Gold Sponsor and as part of the celebration programme, the institution is promoting five high-international- appeal cartoons series from Brutal Media, Nuts Ideas, Cornelius Films, Peekaboo Animation, Motion Pictures transform education, learning and fantasy into the best of kids entertainment.
•Globo (Drama)
Globo is using two separate showcases to develop social themes with international appeal:
'The Future is Female' showcase seeks to contextualize through Globo's newest content how authors, writers and characters contribute to how we see the role of women in the world today.
'Global Hits Makeover' showcase will highlight two globally recognised hit stories from Globo: "Hidden Truths" a story of seduction, and "Brazil Avenue", a smash hit with a revenge plot.
•iFORMATS (Formats)
Chinese creators, producers and distributors have developed a strong offer for the international audience. iFORMATS, supported by Shanghai Media Group, have delivered one of the must-attend MIPFormats showcases "Wisdom in China" in recent years. This year "Wisdom in China 2021" will present five formats that are popular among young Chinese audiences. Shine! Super Brothers and Wonder Agency presented by Dragon TV; Key to Heart presented by Hunan TV; Rock & Roast and Action! presented by Tencent Video.
•IMPS – The Smurfs (Kids)
IMPS presents their brand new Smurfs TV Series. Two seasons of 52 episodes of 11 minutes each have already been snapped up by Nickelodeon and although several free-to-air partners are on board, IMPS is still looking for TV channels to hop on, especially from Asia and Latin America.
•ISTANBUL CHAMBER OF COMMERCE – ITO (Formats & Documentaries)
International TV executives, especially Buyers, are all eyes and ears when coming to Turkish content. This session will highlight recognised success stories and bring fresh new ones centre stage.
•Korea Creative Content Agency – KOCCA (Formats)
The South-Korean governmental agency has been heavily promoting K-content worldwide, inspiring us with the recent success of Asian content. As Gold Sponsor of Digital MIPTV, KOCCA is bringing two showcases full of fresh new and up-coming hits:
'K Format – The Next Big Hits from Korean Broadcasters' introduces the newest and the biggest hit scripted and unscripted formats from six major Korean broadcasters. (KBS Media, MBC, SBS, FormatEast, CJENM, Channel A).
'K Format, The Next Big Hits from Korean Super Indies' introduces creative, fresh unscripted formats of super-indies in Korea (CACTUS MEDIA, CEN MEDIA, DITURN, SOMETHING SPECIAL).
•NTV (Drama)
NTV is bringing the impressive lineup of the brand new projects and sequels for the legendary primetime winners, showcasing the amazing 'Superstar!' format, an overnight phenomenon upon premiere and top hit for weeks.
•TOKYO BROADCASTING SYSTEM – TBS (Formats)
In addition to being Digital MIPTV Global Sponsor, TBS is bringing a brand new slate of unmissable TV shows to the Formats content audience.
TBS will also be sharing more information on its recently inked development deal with Smart Dog Media to develop future international TV shows hits.
•YELLOW, BLACK AND WHITE (Drama)
Yellow, Black and White and Start present their latest scripted series slate at MIPTV 2021, featuring gothic comedy-drama The Vampires of Midland; nail-biting psychological thriller Mediator; young-adult drama The New Guy; afterlife mystery series Passengers; START's popular rehab drama Addicted and a revealing docuseries Fortress.Russian Finance: The Faces Behind.
•ZDF Enterprises (Drama)
ZDF Enterprises is introducing the Spanish series ANA.all in., a thriller about a criminal lawyer fighting a corrupt system to clear her brother's name who has been accused of murder. Also on the slate are the ambitious historical four-part French Télévisions drama Voltaire in Love, that captures the turbulent early life of one of the world's greatest philosophers, as well as Nordic Noir Huss,a Swedish spin off from producers Yellow Bird. One of ZDF's most popular series will also make a strong come back, now in its third seasons: the post-war family saga Ku'damm 63, produced by UFA Fiction.
MIPTV's extensive content showcase offers the opportunity to discover a wide range of brand new content and insights. Fresh TV is back this year with Fresh TV Formats, Fresh TV Fiction, Fresh TV Kids and two brand new sessions: Fresh TV Young Adult Content and Fresh TV Lab. The Factual & Documentary Showcase will show curated exclusive previews of new high-end and cutting-edge programmes in production, the Formats Acceleratorfeatures five major formats companies present an in-depth look at their most compelling upcoming format in development and MIPDrama offers an exclusive first-look at a curated selection of the most anticipated series in production around the world.