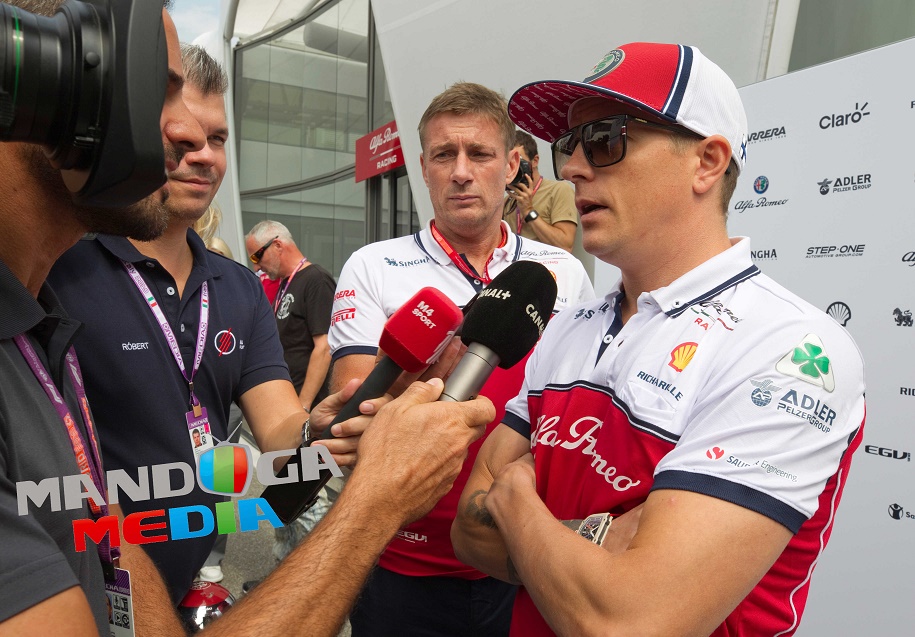 Alfa Romeo Racing ORLEN began the three-day testing session at the Bahrain International Circuit with a solid day of running in challenging conditions. Despite the morning sun giving way to something akin to a sandstorm in the afternoon, the team completed 133 laps without technical issues, a good way to begin our final approach to the start of the season.
Kimi Räikkönen started the day in the car, racking up nearly 350km before lunch. After the break, Antonio Giovinazzi took over testing duties, tackling the now dusty track to complete the team's programme for the day. In total, the nearly 720km accrued by the team represent a good return from today's work, with the promise of more to come tomorrow.
Antonio will return to the cockpit for day two, with Kimi bringing the team's pre-season programme to an end on Sunday.
Circuit: Bahrain International Circuit / 5.412 km
Driver: Kimi Räikkönen (AM); Antonio Giovinazzi (PM)
Weather: clear and windy (AM); sandy and windy (PM); air 29.9-32.2°C, track 35.8-31.3°C
Chassis / engine: Alfa Romeo Racing ORLEN C41-03 / Ferrari
Laps: 133 laps (64 RAI; 69 GIO), 719.79 km
Fastest lap: 1:33.320 (RAI); 1:31.945 (GIO)
Jan Monchaux, Technical Director: "It was a very pleasing start to our week of testing here in Bahrain. We have been through a full programme today, completing all the test items we had. We only have three days on the track, so it was very encouraging to be able to use our time fully with no reliability issues. The conditions were not ideal – the wind in the morning has the potential to cloud the behaviour of the car, as you never know if something is caused by a gust of wind or not. The afternoon was a bit better, the sand was annoying but it did not affect our programme and we ended up doing more laps than in the morning. We now have a night to analyse the data we collected and draw conclusions ahead of another day on track tomorrow."
Kimi Räikkönen (Car #7): "First day in the car for me, so it was positive to run without any issue. It was quite windy and the conditions would change from corner to corner, which made it a bit tricky, but it was the same conditions for everyone so it didn't really make a difference. As far as our programme went, it was a typical testing day: we tried different things, made sure everything went as planned and ticked all the boxes on our list. It's pointless to make guesses about where we stand right now, we will have to wait for the first race, but our aim is of course to move further up the grid compared to last year."
Antonio Giovinazzi (Car #99): "I think we did a good job, despite the difficult conditions. I am happy with the car and the work the team did, taking into account it was just my first day this year. We need to keep working like this for these remaining days, of course, but we have a solid base to build on. After three months outside of the car, coming back behind the steering wheel is always tough, but we were helped by having a smooth day without any issue. I am hoping for another busy day like today when I am back in the car tomorrow."