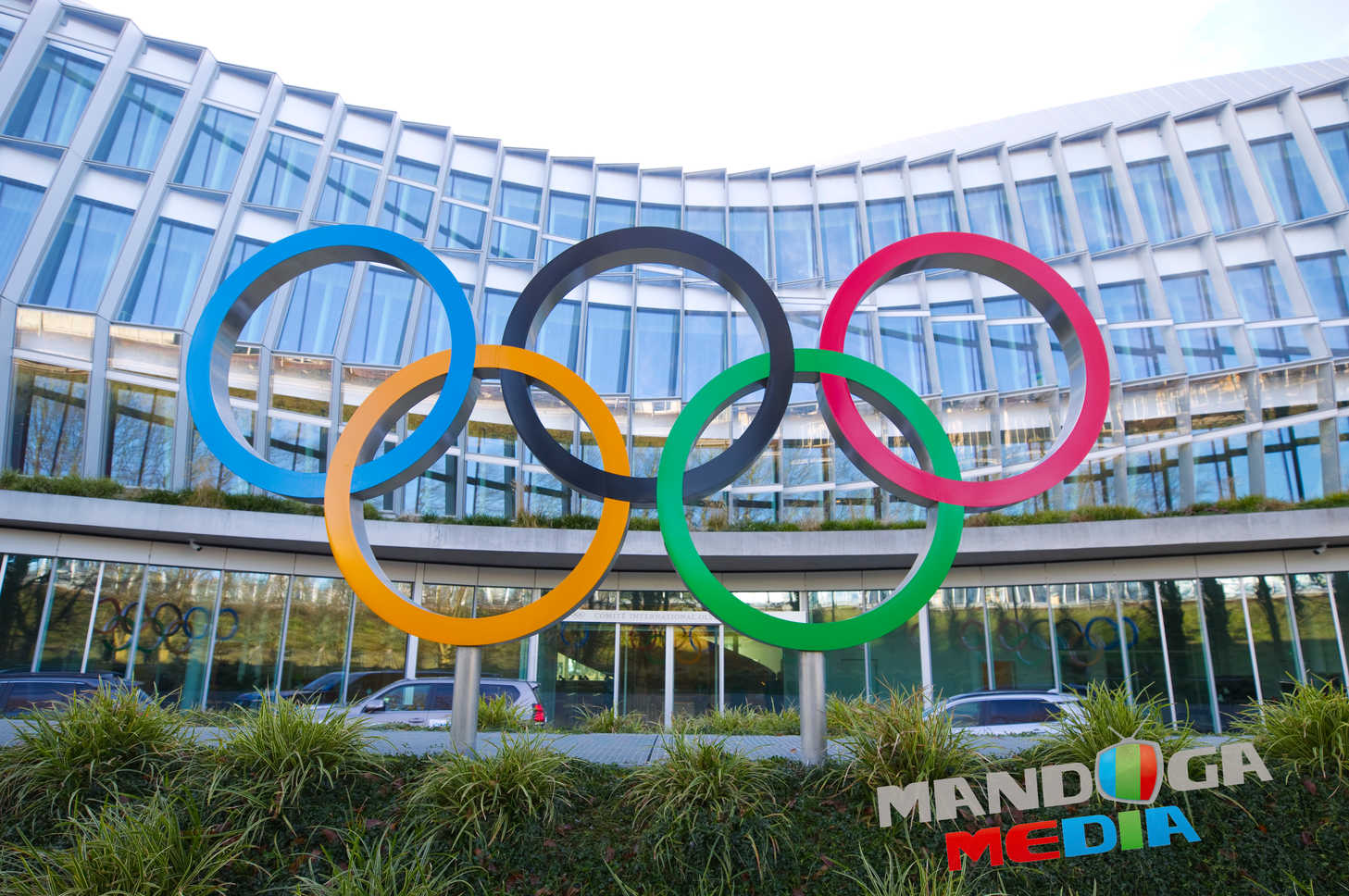 After a lively debate, the IOC Session today unanimously approved Olympic Agenda 2020+5 as the new strategic roadmap of the IOC and the Olympic Movement through to 2025. Consisting of 15 recommendations, the new roadmap builds on the achievements of Olympic Agenda 2020, and will guide the work of the IOC and the Olympic Movement for the next five years.
Introducing the debates, IOC President Thomas Bach explained: "The coronavirus crisis has changed our world in fundamental ways. The world will never again be like it was before. Even once we have finally overcome the health crisis, we will face the far-reaching social, financial, economic and political consequences."
He continued: "As leaders of the Olympic Movement, we must prepare ourselves for this new world. In order to shape our future, we need a vision of how this new world will look like."
The 15 recommendations that make up Olympic Agenda 2020+5 have been developed though an inclusive and collaborative process. They are based on key trends that have been identified through robust research as likely to be decisive in the post-coronavirus world. They are also areas where sport and the values of Olympism can play a key role in turning challenges into opportunities.
The five trends that have been identified are:
Solidarity
Global solidarity is being challenged at a time when it is most needed, while unity and peace are at risk because of increasing social, political and economic polarisation; and narrow self-interest is gaining ground over solidarity, shared values and common rules. The result is more confrontation and the politicisation of all aspects of life.
Yet solidarity rests at the heart of everything the Olympic Movement stands for. At the same time, world leaders represented by the G20 and institutions such as the UN have recognised that the world will overcome the current challenges only by standing together in solidarity.
This presents an opportunity for the Olympic Movement to partner up with these like-minded leaders and institutions, to make a contribution through sport to a better, more inclusive world through solidarity.
Digitalisation
Digitalisation has grown exponentially in recent times. This new digital world comes with great potential – and great risks. If these changes are managed responsibly, this could usher in a new era of prosperity, connectivity and cooperation. If not, it could exacerbate existing social, economic and technological divisions. This is an opportunity for the Olympic Movement to exploit its great positive potential. Digitalisation offers a chance for us to address people more directly, engage with young people and promote the Olympic values. At the same time, our core value of solidarity will guide us to address the segment of the world's population that is still digitally underserved.
Sustainability
Already one of the key pillars of Olympic Agenda 2020, sustainability needs to continue to underpin all the activities of the IOC and the Olympic Movement. In this, the UN Sustainable Development Goals provide clear guidance. Looking to the future, the Olympic Movement must now seize the opportunity to live up to its responsibility to ensure that sport continues to fulfil its potential as an important enabler to achieve the UN Sustainable Development Goals.
Credibility
Another of the key pillars of Olympic Agenda 2020, the need for credibility continues to resonate. Recent years have witnessed a growing erosion of trust in governments, social institutions, business and organisations like the IOC, a trend further compounded by a lack of open-minded discussion and a growth in echo chambers which reinforce opinions and prejudices.
In this, the IOC has both an opportunity and a responsibility. While the IOC has made important strides in the area of credibility, it needs to continue to seize the momentum that has been created, and widen the scope of these achievements with regard to integrity, transparency and good governance to the constituents of Olympic Movement. Meanwhile, the opportunity is the universal reach that sport and the Olympic Games have to build bridges and deepen understanding between people and cultures, and even reach across these conflicting echo chambers.
Economic and financial resilience
Finally, even once the world has at last overcome the current health crisis, the far-reaching social, financial, economic and political consequences will need to be addressed. Debts incurred today to finance recovery programmes will need to be paid back tomorrow. We cannot burden future generations with this. Building economic and financial resilience will therefore be essential for countries and businesses around the world. But this new resilience will need to be purpose-led. Through our values and our contribution to the UN Sustainable Development Goals, the Olympic Movement can be this purpose. By joining forces with similar purpose-driven companies, we can contribute to maximising not profit, but value for society at large.
Concluding his introduction, President Bach commented: "Olympic Agenda 2020+5 as our vision for the future of the Olympic Movement addresses these overarching trends. The aim is to build even more solidarity, to harness the positive potential of digitalisation, to be the impactful enabler to achieve the UN Sustainable Development Goals, to strengthen the credibility of the constituents of the Olympic Movement, and to join forces with other values- or purpose-driven organisations."
He thanked everyone who had participated, saying: "The 15 recommendations have been developed in a collaborative initiative, involving all stakeholders of the Olympic Movement, but especially with input and feedback from all of you, the IOC Members, in particular through your work and contribution in the different IOC Commissions. Olympic Agenda 2020+5 has been developed by all of us and therefore belongs to the entire Olympic Movement."
A lively debate followed around each of the 15 recommendations:
– Strengthen the uniqueness and the universality of the Olympic Games
– Foster sustainable Olympic Games
– Reinforce athletes' rights and responsibilities
– Continue to attract best athletes
– Further strengthen safe sport and the protection of clean athletes
– Enhance and promote the Road to the Olympic Games
– Coordinate the harmonisation of the sports calendar
– Grow digital engagement with people
– Encourage the development of virtual sports and further engage with video gaming communities
– Strengthen the role of sport as an important enabler for the UN Sustainable Development Goals
– Strengthen the support to refugees and populations affected by displacement
– Reach out beyond the Olympic community
– Continue to lead by example in corporate citizenship
– Strengthen the Olympic Movement through good governance
– Innovate revenue generation models