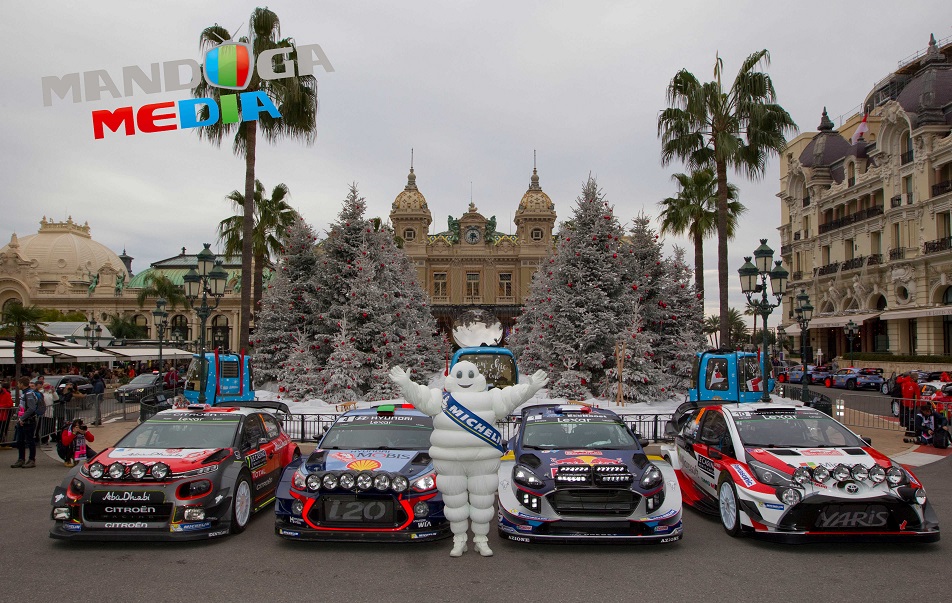 All three current WRC manufacturers have embraced the sport's exciting new hybrid era by committing to register and participate in the FIA World Rally Championship from 2022 to 2024.
Hyundai, M-Sport Ford and Toyota have pledged their futures to the production car-based series, which will undergo a landmark change in 2022 when top tier cars will be powered by a mix of an electric motor and the current combustion engine.
The agreement includes an equal contribution from the FIA and the manufacturers to the development costs of the new technology, which will have a strong focus on sustainability, safety and cost management.
The introduction of hybrid technology was announced in 2019 and close collaboration between the manufacturers, WRC Promoter and FIA led to technical regulations receiving a green light at this month's World Motor Sport Council.
WRC Promoter managing director Jona Siebel hailed the trio's commitment as another positive step for the championship's future.
"It's no exaggeration to say the introduction of sustainable hybrid technology for the WRC's headline category marks one of the biggest milestones in the sport's history. It's fitting such a major progression will be welcomed in the championship's 50th anniversary season," he said.
"Along with the FIA and the manufacturers, WRC Promoter is fully committed to the introduction of greener cars. The hybrid powertrain forms an integral part of the automotive industry as the world moves towards a more sustainable future, and it's essential the WRC is aligned with this evolution.
"This is rallying with a purpose – providing a perfect R&D platform for the automotive industry to communicate its new technology.
"WRC remains motorsport's toughest championship for production-based cars and the leadership from these teams sends a positive message about its future to other manufacturers considering joining the series," Siebel added.
To ensure increased stability and better long-term planning opportunities, the FIA is introducing a three-year championship commitment for manufacturers in place of single-year agreements.
From 2022, a new system will be introduced to the series, with the three current manufacturers and the FIA each owning one of four licences.
The hybrid announcement follows confirmation of the WRC's plans for more sustainable fuel for competing cars and greener energy sources in the service park.
Requests for tenders have been invited for:
Sustainable fuel, with the supplier providing a fuel or series of fuels to be used by competitors across the different championship classes.
Branding of the plug-in hybrid charging stations in service parks.
Sustainable energy generation and supply in the service park to cover the needs of the plug-in charging elements of the World Rally Cars and general service park power requirements.