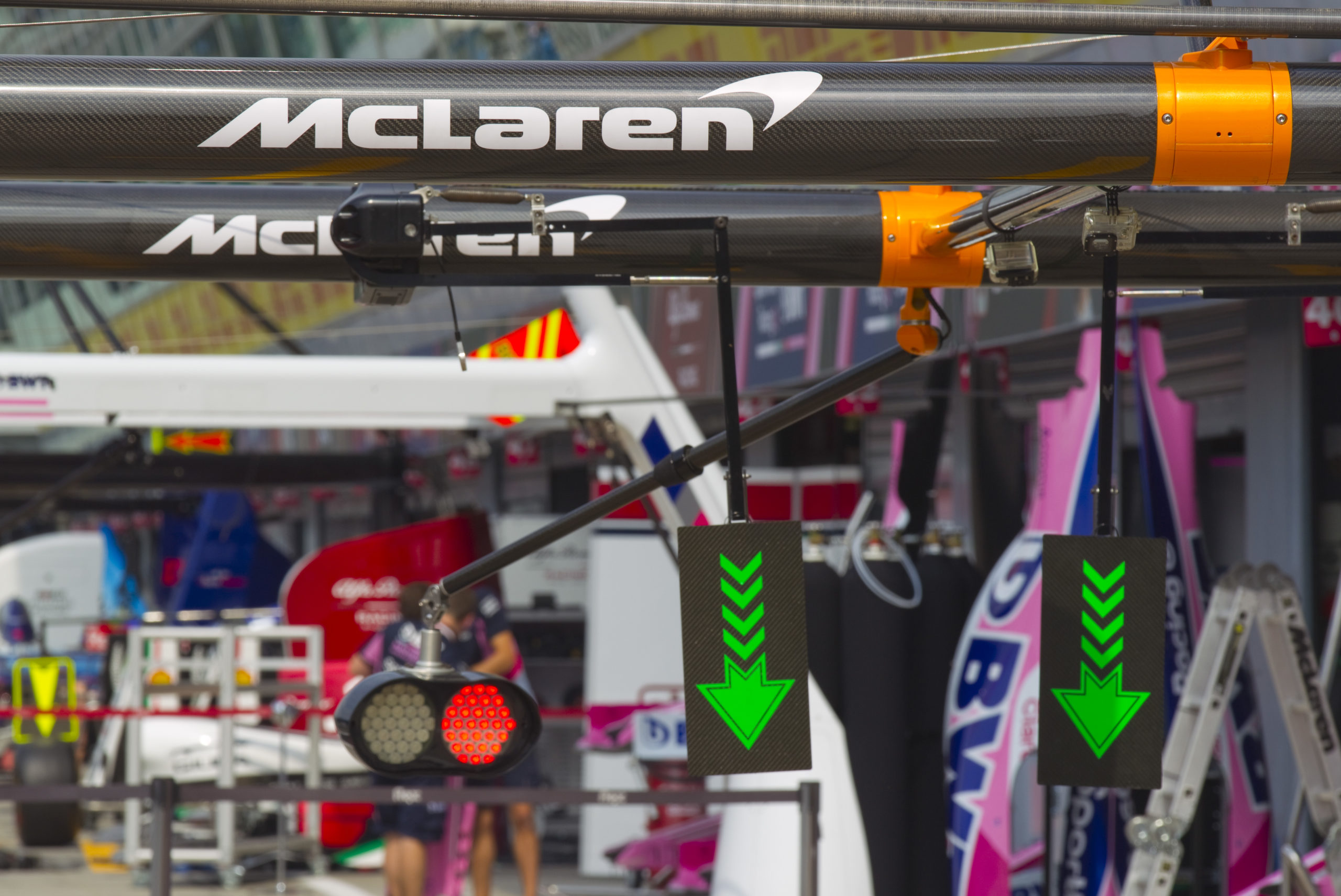 McLaren Racing today announced a comprehensive plan to evolve its commercial leadership over the course of 2021, with two senior marketing appointments as the team broadens its commercial proposition and intensifies its focus on brand and fan growth. Claire Cronin will join the team, initially as Executive Director, Marketing, while Lindsey Eckhouse will join as Director of Licensing, ecommerce & esports.
The appointments of Claire and Lindsey reflect the continued acceleration of the McLaren Racing marketing and commercial agenda, with both bringing diverse experience and perspective to the team's drive to expand its brand, engage more fans and build greater value for the franchise.
Claire and Lindsey will join McLaren in April and report to Mark Waller, Chief Commercial Officer of McLaren Racing, as members of the marketing leadership team.
At the end of 2021, Mark will complete his term as Chief Commercial Officer to return to his home in the USA, with Claire Cronin then assuming the role, reporting to Zak Brown, CEO of McLaren Racing.
Claire was most recently Chief Marketing Officer at Virgin Atlantic, having previously held similar leadership positions with Virgin Holidays and NetJets. Claire is a renowned marketing leader with a track record for creating and developing inspiring global brands that deliver differentiated customer experiences, and building strong teams underpinned with a positive performance culture.
Lindsey Eckhouse will join McLaren from G2 esports, where she is Commercial Director and previously was Director of Partnerships at NFL International, following time spent with IMG Sports & Entertainment. Lindsey has built a successful career in the international sports business, with strong experience in creating lasting commercial partnerships with outstanding leadership brands.
Zak Brown, CEO, McLaren Racing said:
"We are excited to welcome these powerful additions in Claire and Lindsey to our marketing and commercial leadership team. As we continue to grow McLaren Racing, these appointments reflect the positive momentum we are building both on and off the track. Mark has been instrumental in driving McLaren Racing's marketing and commercial agenda and I am grateful to him for his leadership and executive counsel.
"Additionally, I'm pleased we are able to plan and execute a smooth transition of responsibilities that will ensure we continue to build on the positive momentum Mark has created since joining the team in early 2019."
Mark Waller, Chief Commercial Officer, McLaren Racing said:
"Both Claire and Lindsey are leaders in their respective fields, and I am delighted they are joining McLaren Racing. I have worked extensively with both leaders in the past, and they will bring valuable experience and perspectives to add to our already strong team. Claire will be a fantastic addition to Zak's leadership team, and I am thrilled to have helped build the business and create a clear succession plan before returning to my family in the USA."
Claire Cronin, Executive Marketing Director, McLaren Racing said:
"McLaren Racing is an iconic, multi-dimensional brand that presents a fantastic challenge for a commercial marketing leader. The team is at an exciting point on its journey, so I can't wait to join and get started. I'm delighted to be joining a team known for pushing boundaries to deliver exciting and impactful experiences for fans and partners. I look forward to leading them to continue building our brand and commercial proposition to drive growth and value for McLaren Racing."
Lindsey Eckhouse, Director of Licensing, ecommerce & esports, McLaren Racing said:
"Joining McLaren Racing to help shape, lead and deliver an ambitious licensing, ecommerce and esports programme was a compelling opportunity. I'm excited to build on an already established platform and endeavour to level up the offering. The potential is tremendous, with McLaren being the first F1 team in esports coupled with the power of the brand itself."