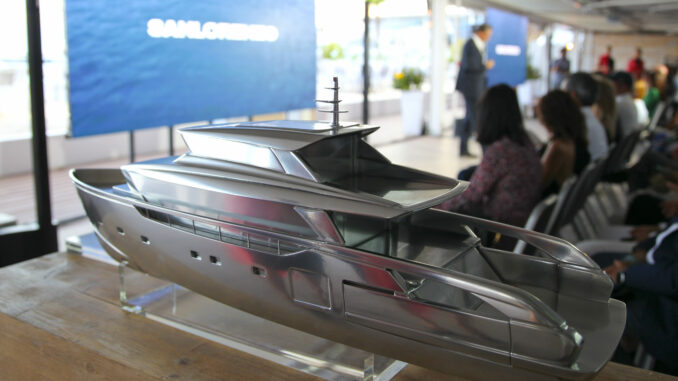 Three models from the brand's historic BG line will be on display: the group's entry level, BG42, a historic evergreen model and guardian of the brand's founding values; the BG line's two elder sisters, BG54 and BG74; and, representing the brand's crossover line, BGX63 and BGX73. Lastly, fresh from a heralded success and winner of the Yachts Trophy Awards at Cannes, the shipyard's latest arrival will be present: BGM75, the Sanlorenzo Group's first multihull, which does not fit into the existing catamaran segment but creates a new segment entirely.
Indeed, once again Bluegame, challenging conventional models, has created the first luxury motoryacht coherent with the positioning of the Sanlorenzo group, which "incidentally" has two hulls. A result that clearly distances it from traditional catamarans, as it combines the advantages of a multihull in terms of sustainability with the harmony of proportions, beautiful lines and elegance that distinguish Bluegame and Sanlorenzo products.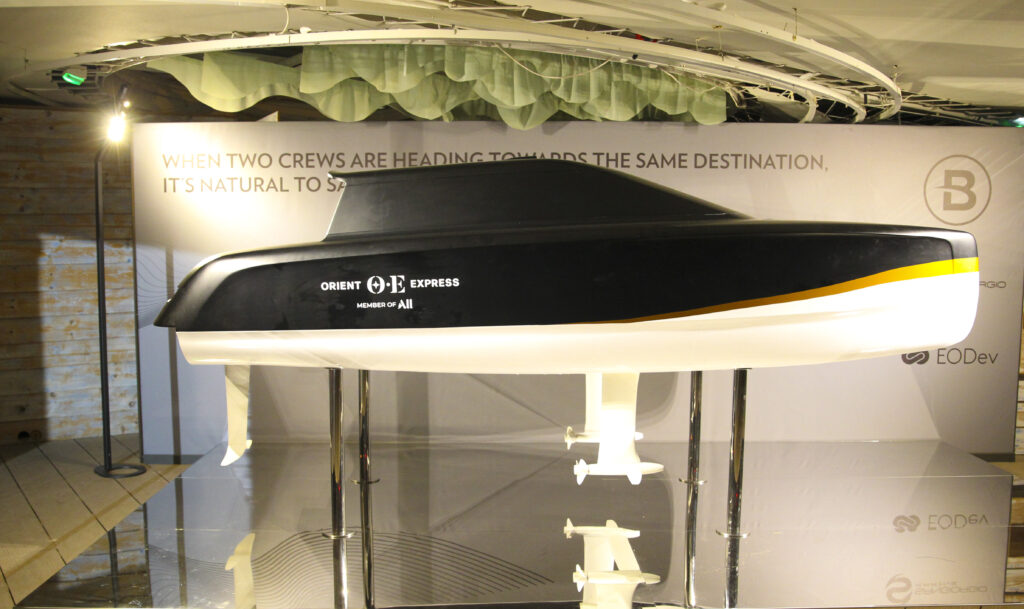 But having the entire fleet available to all visitors still wasn't enough. Bluegame has gone one step further, reserving a special area to present the project that is on everyone's lips. At the entrance to the Boat Show the prototype of the BGH-HSV (Hydrogen Support Vessel) will be positioned, the chase boat powered exclusively by hydrogen, and therefore with zero emissions, which will literally fly on foils at 50 knots during the 37th America's Cup in 2024, in the waters of Barcelona alongside two competing teams: the New York Club American Magic and the newcomer Orient Express Racing Team.
As well as symbolising Bluegame and Sanlorenzo's path and commitment towards carbon neutrality, the BGH project also represents the greatest possible example of sustainability today. Its display during one of the most important boat shows in the world is a source of pride not only for the brand, but also for the entire Italian marine industry, which is a pioneer in the sector in technological and sustainable innovation.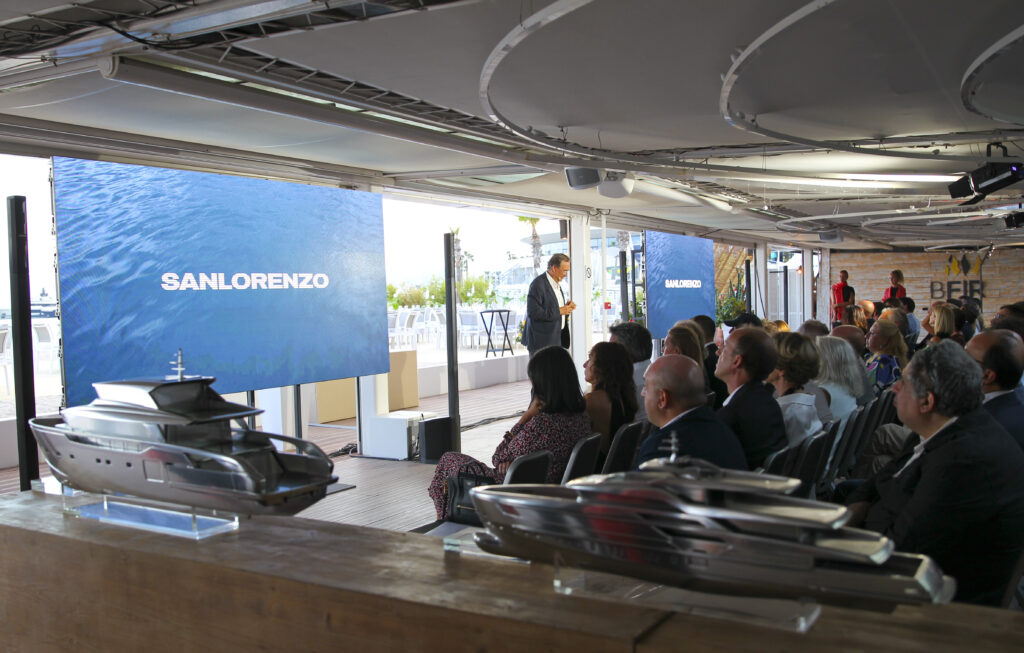 The Bluegame team awaits visitors at the new stand, proudly standing alongside that of the parent company Sanlorenzo, thus giving a strong signal of its distinctive identity, while at the same time maintaining the message of a single Group sharing the same values.