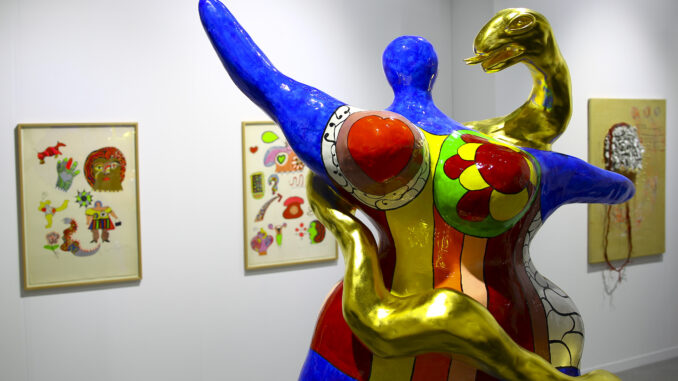 Galleries and auction houses gather for the occasion around exhibitions and cultural events,
offering a varied programme of modern art, contemporary art, and high jewellery creations.
Monaco Art Week is at the heart of a particularly busy cultural week this year. Running in parallel
with the artmonte-carlo international fair (8th and 9th July), it coincides with the opening of the
major summer exhibition « Monet in Full Light » at the Grimaldi Forum (from 8th July) and will
close at the time of the «
F(ê)aites de la danse», during which the Ballets de Monte-Carlo will take
over the Place du Casino for 24 hours of performance (8 and 9 July).
Monaco Art Week 2023 brings together 16 participants from the districts of Monte-Carlo and
Larvotto: Artcurial; Boghossian; Christie's; G&M Design; Hauser & Wirth; HOFA; Kamil Art Gallery;
Lebreton; Elisabeth Lillo-Renner; M.-F. Toninelli Art Moderne; Opera Gallery; Galerie Adriano
Ribolzi; Sotheby's; Teos Gallery Monte-Carlo; Wannenes Art Contact;
and Ward Moretti at Moretti Fine Art.
Monaco Art Week is supported by the Monaco Department of Cultural Affairs and is sponsored by
CMB Monaco and SMT Société Monégasque de Transports.