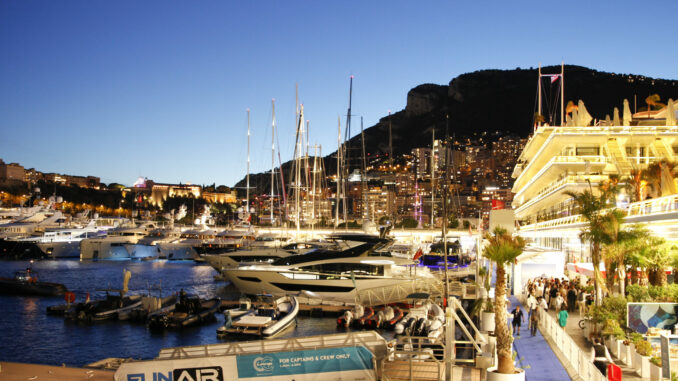 The Monaco Yacht Show is world-renowned for the exceptional quality of its superyachts and their impressive length: among the +100 units on display, +40 new models are unveiled as world premieres each year. The fleet has an average length of 50m and mega yachts exceeding 100m.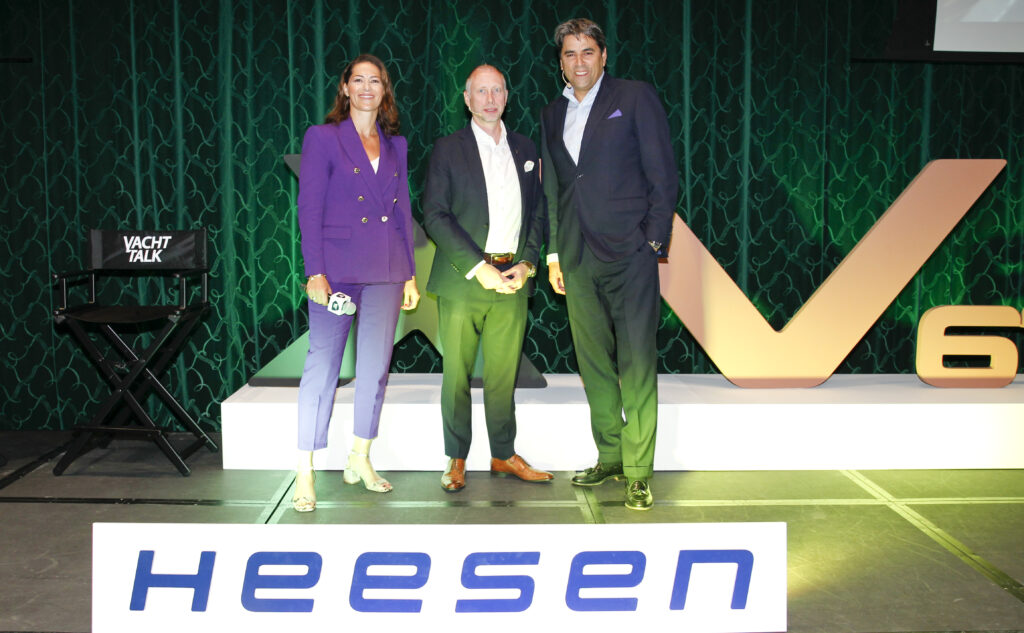 Heesen Yachts CEO Arthur Brouwer shared the market outlook:
The Global Wealth Report by Credit Suisse shows that by the end of 2021, global wealth totalled an estimated 463.6 trillion US dollars. This is an increase of 9.8% compared to 2020, far above the average annual 6.6% increase recorded since the beginning of the century.
• At the top of the wealth pyramid, the United States continues to rank highest by far, with over 140,000 ultra-high-net-worth individuals (those who have wealth above 50 million dollars), followed by China with 32,710 individuals. Worldwide, Credit Suisse estimates that there were 62.5 million millionaires at the end of 2021, 5.2 million more than the year before.
•The SYBAss Economic Report also tells us that the billionaire population has risen by 8% annually on average over the last two decades.
•For the superyacht market, there is a post-Covid boom with record-breaking orders for superyachts longer than 40 metres: 134 in 2021 alone!
•As we all know, however, it's not all plain sailing. 2022 is proving to be a year to remember for all the wrong reasons. The invasion of Ukraine by Russian forces has caused Europe's worst security crisis in decades. The entire world is now facing a long and difficult period of conflict with Russia.
•The economic damage from the war in Ukraine will contribute to a slowdown in global growth in 2022 and a rise in inflation. In the World Economic Outlook update from July, the IMF states that global growth is projected to slow from an estimated 6.1 per cent in 2021 to 3.6 per cent in 2022 and 2023. This is 0.8 and 0.2 percentage points lower for 2022 and 2023 than was projected in January.
•After the economic slowdown in 2020 due to the pandemic, we experienced a post-Covid spike in global demand. This, together with supply chain disruptions from lockdowns in China, led to increases in commodity prices and input cost. Russia's invasion of Ukraine and its repercussions just added to the problem. It also triggered a worldwide cost of living crisis and, of course, created a humanitarian disaster.
•Global economic uncertainty is hard for us all. But while it would be easy to give in to pessimism, we are not on the edge of the cliff yet. The post-Covid push into yachting is still creating more demand than supply in our industry. Thanks to the full order books, I expect that most of the shipyards, and certainly our fellow members of the Superyacht Builders Association, will be able to leap over this period with relative ease and absorb the decline in demand.
•That's not to say that everything has been easy, though. At Heesen, we had to deal with the consequences of the conflict in Ukraine more than other players in our sector. But overcoming obstacles is part of our DNA. As most of you know, Heesen built its reputation on finding solutions to design and technical challenges to deliver some of the most extraordinary and iconic yachts in history.
•They say that rough seas make stronger sailors. Thanks to our solid and reliable Dutch organisation, we have weathered the challenges and seamlessly transitioned to a 100 per cent Dutch company. Today, our shipyard is cruising full steam ahead into the second part of a stormy year.
•It should go without saying we will always respect national and international laws, and we will always abide by any and all international sanctions. In terms of any yachts for Russian clients that might be in build, that also means we can continue with the builds, but for the time being, we cannot – and will not – deliver them.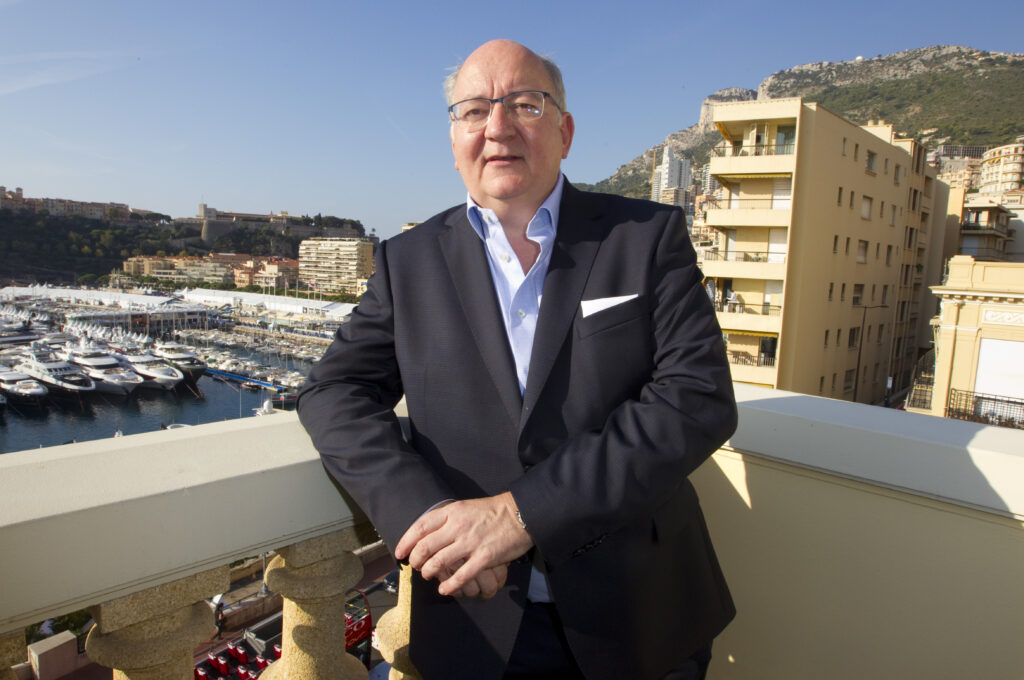 •We have a strong workforce of 1,000 skilled and passionate people; we have a full order book with deliveries through 2025, and we have a healthy financial situation. So we are able to manage the present hurdles, and we are also ready to handle whatever the future may hold.
•The racing drone recorded a buzz of activity at our shipyard in Oss and our luxury interior facility in Winterswijk. Our workshop floor is as busy as a beehive.
•With twelve yachts under construction, we have the perfect mix of full-custom and fast delivery. We occupy a unique position in the market – we are one of the few northern European shipyards with a strong speculative programme that shortens the delivery time and allows competitive prices for top-quality superyachts with a proven track record.
•So far this year we have delivered three yachts. Book Ends and Ocean Z come from our successful 50-metre semi-displacement and 50-metre full-displacement series, and they are joined by the one and only Lusine.
•Lusine is a 60-metre award-winning full-custom motor yacht of 1,079 GT with exterior lines by Omega and the most complex interior ever designed by Sinot. And she is on display at this year's show!
•These three yachts show the exceptional ability of our shipyard. We cater to clients who want to save time without compromising on quality, and who desire a unique yacht that is the true expression of their personality and lifestyle. We also offer our clients Smart Custom yachts. These are projects that combine the best of both worlds – and you will hear more on this soon from Friso Visser, our Chief Commercial Officer.
•Recent times have pushed us to up our game. Contingency planning will be crucial to guarantee success in future years. We keep strengthening our workforce by hiring new talent and constantly investing in our staff through training. The people in Heesen are our most important asset – it's the human capital that makes the difference and allows our shipyard to deliver yachts that are nothing but the best.
•We are in almost the third year of global logistical issues and shortages of multiple components. To deliver our yachts on time and within budget, we depend heavily on the reliability of our supply chain. Our boats are made from millions of parts. To ensure everything is available on time, we have nurtured a supportive relationship with our suppliers and partners. They have become an integral part of our extended family and contribute to our success. None of this would have been possible without them, and we are grateful for their commitment and loyalty.
•Finally, it's worth pointing out that to ensure a successful future for our company, we constantly invest in research and development, new technology and design.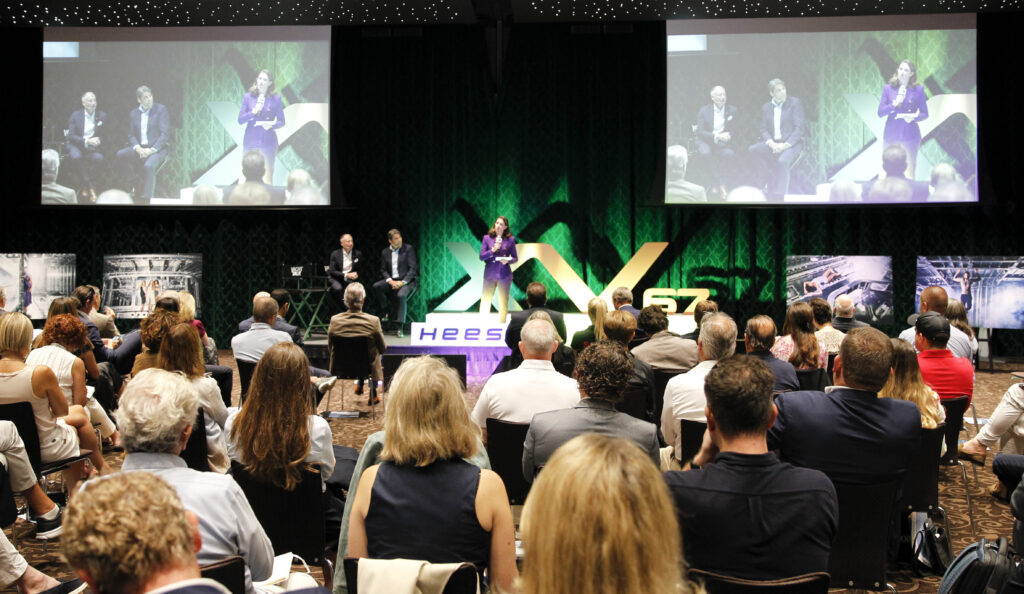 FERRETTI GROUP'S STAR SHINES BRIGHT AT THE MONACO YACHT SHOW WITH STEEL SUPER YACHTS, TWO WORLD PREMIERES AND THE ANNOUNCEMENT OF TWO ACQUISITIONS:
Innovative design, a variety of styles and inspirations, and spectacular dimensions: Ferretti Group shines bright at the showcase event in Monaco with a multi-faceted fleet of dazzling beauty that includes the two world premieres CRN M/Y RIO and Riva 130' Bellissima, plus Custom Line 140'. Also on show at the event are CRN M/Y CIAO, Custom Line Navetta 37 and Riva 110' Dolcevita.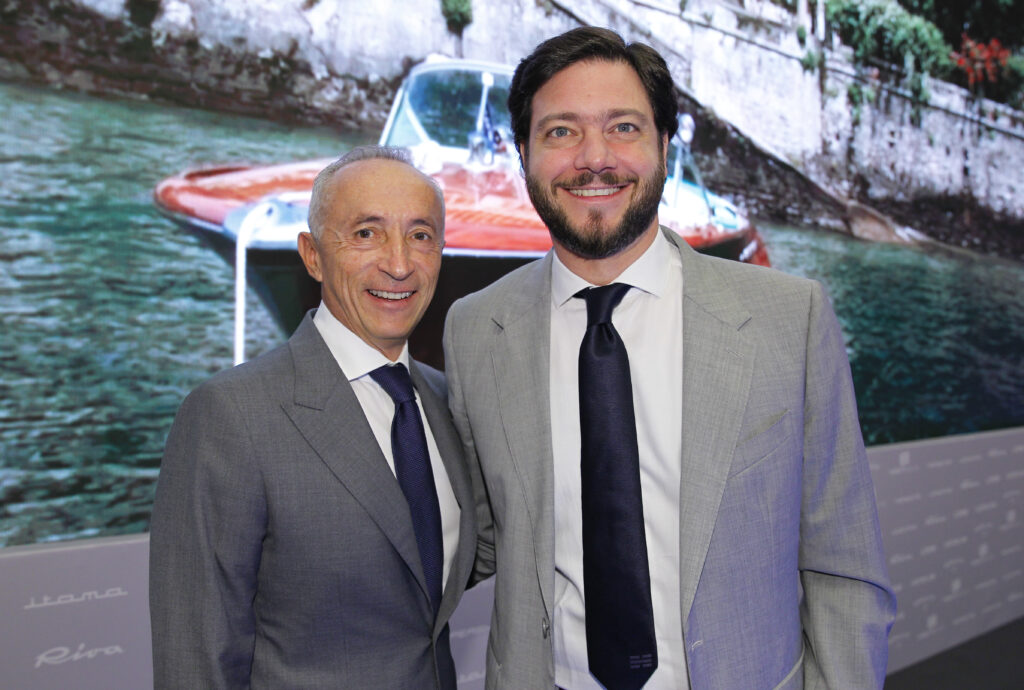 "We come to Monaco more beautiful and solid than ever, or perhaps I should say as strong as steel, which is the main material used for the masterpieces built by our Super Yacht Yard in Ancona. Our investments in the large yachts segment are paying off handsomely and I'm pleased to announce the sale of two CRN yachts, one 85 metres in length and the other 70 metres," said Ferretti Group CEO Alberto Galassi. "We are the only yacht-building Group with a range spanning 8 to 90 metres and as a boat lover myself, I really do understand our owners' enthusiasm when they enter the Ferretti Group boutique. My own eyes light up too when I see our fleet."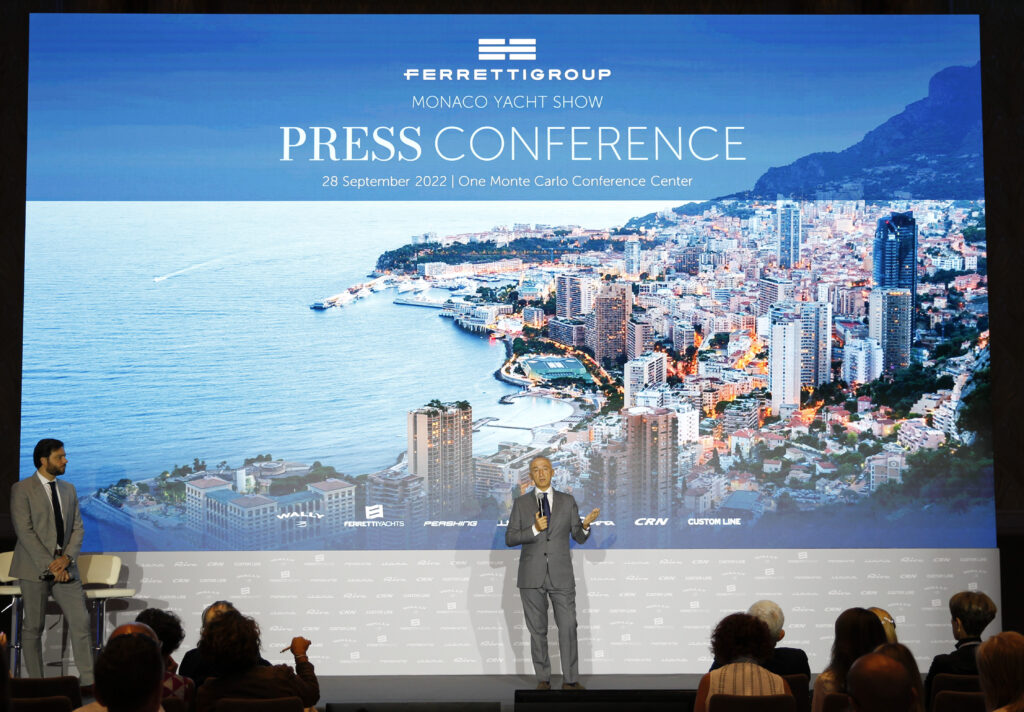 Ferretti Group has also announced the acquisition of two companies that are part of its supply chain: Masello Srl and Fratelli Canalicchio SpA.
Massello Srl, based in Fano, is a company with extensive experience in wooden furniture for yachts and has recently launched an innovative on-board assembly service. Fratelli Canalicchio SpA, based in Narni, is specialized in static exteriors and automatic kinetic systems for yachts.
As of 2021, the combined revenues of the two companies will amount to approximately € 13 million. As a result of the integration with the Ferretti Group, the two companies are expected to generate sales of approximately € 30 million by 2025. The two transactions, in line with the Group's strategy, are aimed at improving overall profitability and gaining even more control over the production and procurement phases.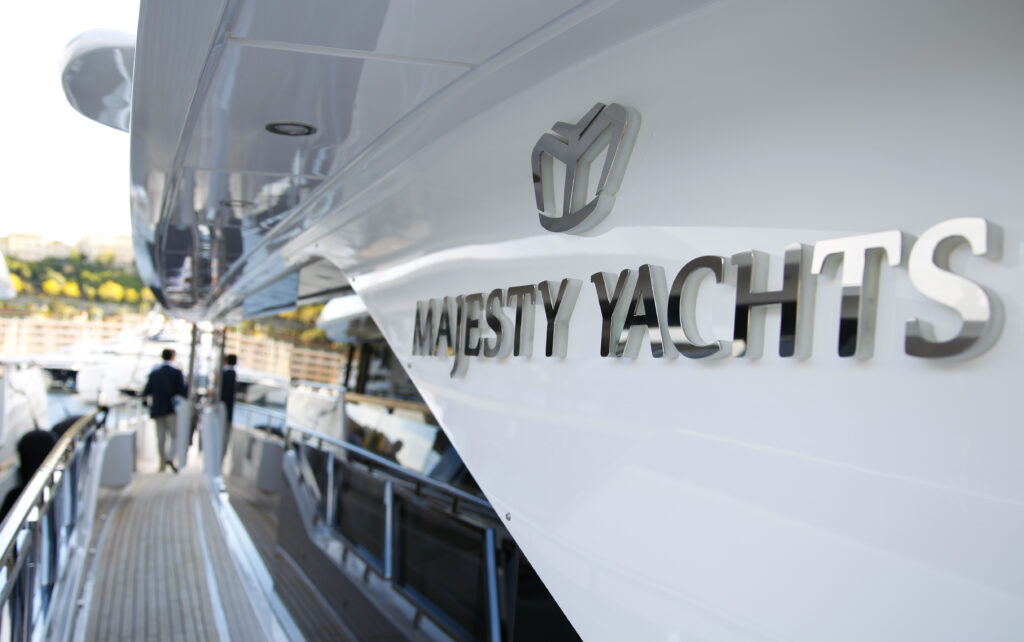 Gulf Craft, a global brand recognised for its innovation in yacht and boat building, continues to make its mark in the field of composite-built superyachts as it unveiled production plans of the company's second largest superyacht – the brand-new Majesty 160 – at the Monaco Yacht Show.
Celebrating its 40th anniversary this year, Gulf Craft which is the world's leader in composite hull production and the creator of the world's largest composite-built production superyacht, the Majesty 175, revealed the first details of its brand-new luxury superyacht at a packed press event hosted onboard the Majesty 120.
Unveiling the details of the brand-new Majesty 160 superyacht, Gulf Craft's Chairman Mohammed Hussein AlShaali said: "The Majesty 160 is an evolution of our Majesty 155, and follows the new design precedent of our Majesty line-up which was introduced earlier this year with the Majesty 111 at Dubai International Boat Show. The Majesty 160 will be our second largest vessel and will be a class-apart in its segment, catering to the needs and requirements of customers through its exceptional design, architecture and state-of-the-art engineering and technological features."
"Our ongoing expansion plans, extensive global dealer network and a distinct product portfolio have seen us build a strong foothold in international markets, especially in Europe and the United States, where we have witnessed a demand for larger lightweight yachts which provide competitive fuel economy and easy access to shallow waters. We have listened to our customers and have created the Majesty 160 which reinstates our position as the world's leader in composite hull production."
The Majesty 160 which goes into production this year at Gulf Craft's fully integrated state-of-the-art manufacturing facility in the UAE, is designed by the award-winning Cristiano Gatto Design Studio in Italy whilst the naval architecture is penned by the world-renowned Van Oossanen Dutch Naval Architects. Built to the specifications outlined by the Bureau Veritas Commercial Yacht Rules for yachts under 500 gross tonnage (GT), the Majesty 160 has a gross tonnage of 498 meeting all safety requirements of a vessel of 500 GT.
Taking its design cues from the iconic Majesty 175, the brand-new superyacht's interior and exterior has been carefully designed with immaculate attention to detail to create a seamless balance between the outdoor and indoor spaces.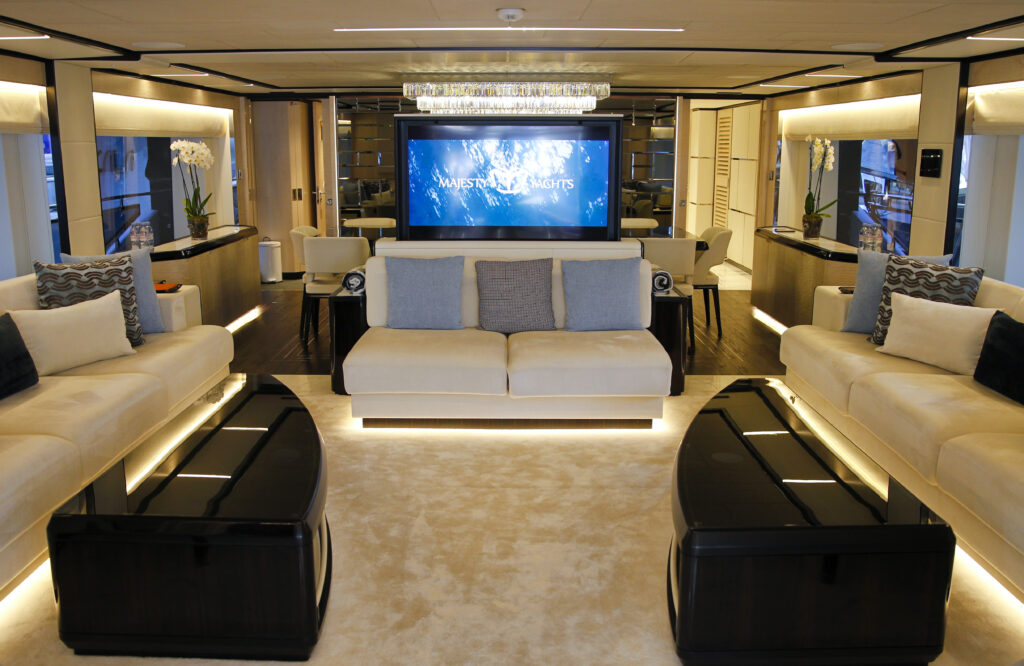 THE UNITED ARAB EMIRATES SHOWCASES ITS STATUS AS A GLOBAL HUB FOR SUPERYACHTS AT MONACO YACHT SHOW:
During this year's Monaco Yacht Show, from 28 September to 01 October, both Dubai's Department of Economy and Tourism and Abu Dhabi's Department of Culture and Tourism, along with various key stakeholders including Al Seer Marine, Dubai Harbour, P&O Marinas, Gulf Craft and key government departments presented a unique united front at the renowned international yachting event, with a combined United Arab Emirates (UAE) stand – PP75.
In addition to establishing a visible presence, with a prominent stand at the show, the UAE team hosted a high level, social meeting with stakeholders, yacht managers, captains, brokers and media at the Yacht Club de Monaco, to present the future of the Gulf and how the region is investing in superyacht hospitality, visitation and infrastructure.
This was reinforced with a major announcement in the same week, by three industry leading partners, Al Seer Marine, P&O Marinas and MB'92, who have formed a partnership to invest and build the first dedicated superyacht refit and service shipyard in the Gulf.
Today, the Gulf provides owners, captains, crew and managers, world class marina infrastructure and unique cruising destinations and incredible luxury hospitality and experiences. However this new shipyard project will give the visiting yachts an opportunity to spend winters in the region and receive world class technical service and shipyard support.
For superyachts that choose to cruise, stay and operate in the United Arab Emirates, they now have the ideal conditions for long term migration. In addition to world class service and infrastructure, the Gulf provides something far more interesting than just five-star berthing and support, and offers unrivalled experiences and opportunities for guests and crew to be entertained at the highest level.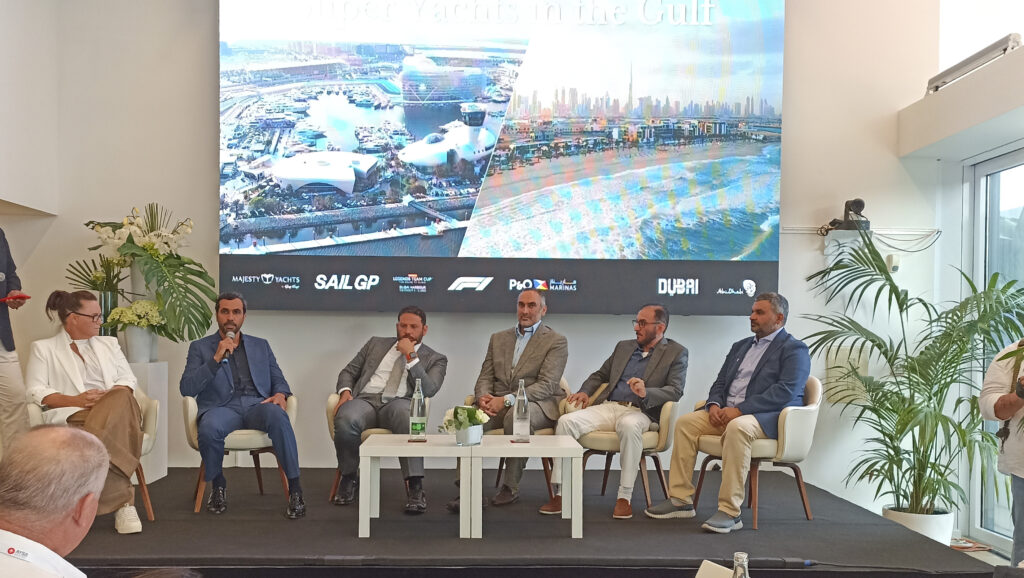 The UAE offers an "always on" experiential calendar, with global golf events like the DP World Tour, the unique Legends Team Cup-ATP Champions Tour, yacht racing with the high-octane Sail GP Dubai, horse racing with the phenomenal Dubai World Cup, and of course, the Formula 1 Grand Prix in Abu Dhabi. This world leading calendar provides an incredible opportunity for superyachts to migrate from the Eastern Mediterranean into the Gulf, to extend their season and enjoy the region's exceptional service and hospitality culture.
With both Abu Dhabi and Dubai working closely together, harmonising their coastlines and cruising grounds, the UAE is embarking on an exciting journey to become a superyacht destination of choice, with excellent weather, incredible hospitality and owner and crew support and soon, a new service and refit yard of global standards.
This initiative showcased at the Monaco Yacht Show is a clear demonstration that the UAE and private sector establishments are well aligned and operating from a common platform, and with excellence at the heart of their mission, are ready and well-equipped to host the world's superyachts.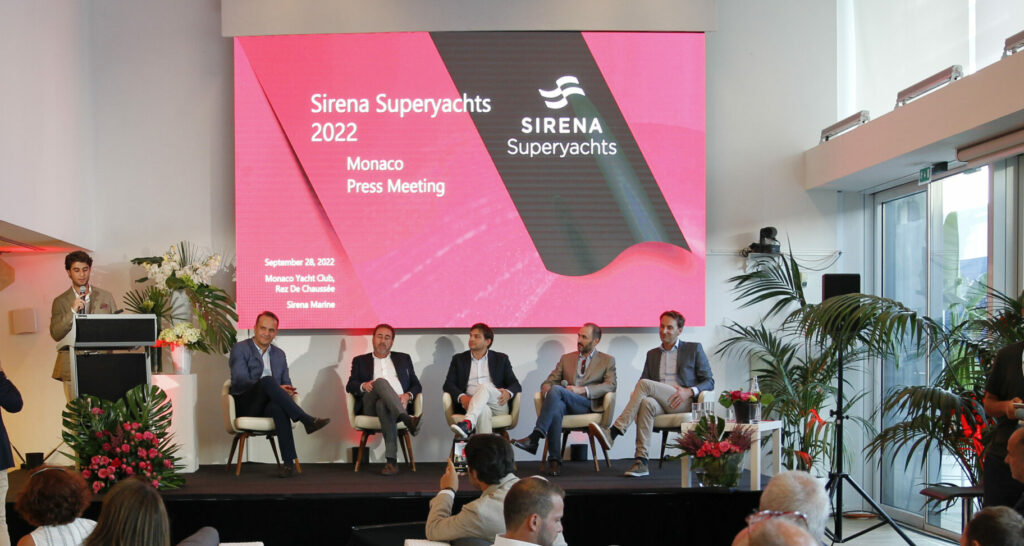 The Istanbul based shipyard Sirena Marine has announced that its range of vessels will soon include superyachts. As a natural progression from the shipyard's existing models and continuing its dedication to offering comfort, top quality amenities and next level cruising performance the new superyacht line currently includes three models, measuring 35, 42 and 50 metres respectively.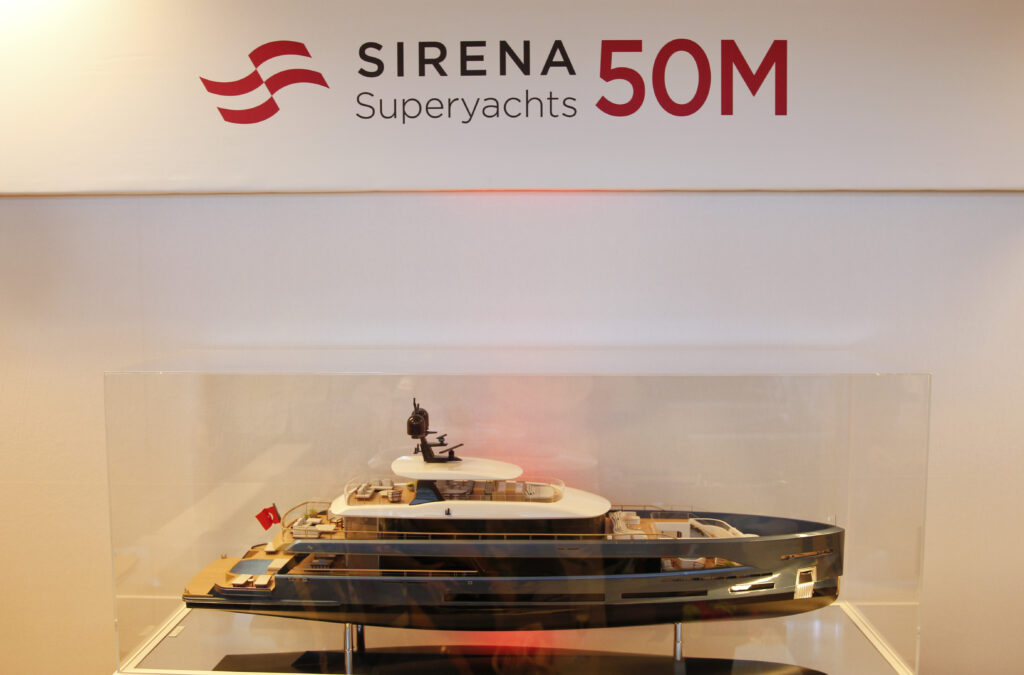 With the vessels set to be constructed in steel and aluminium at the shipyard's Istanbul-based facility, the new Sirena superyacht line will feature eye-catching exteriors by Italian designer Luca Vallebona and naval architecture by Van Oossanen Naval Architects from the Netherlands, with the interior designs of each vessel fully customisable to meet the requirements and desires of each individual owner.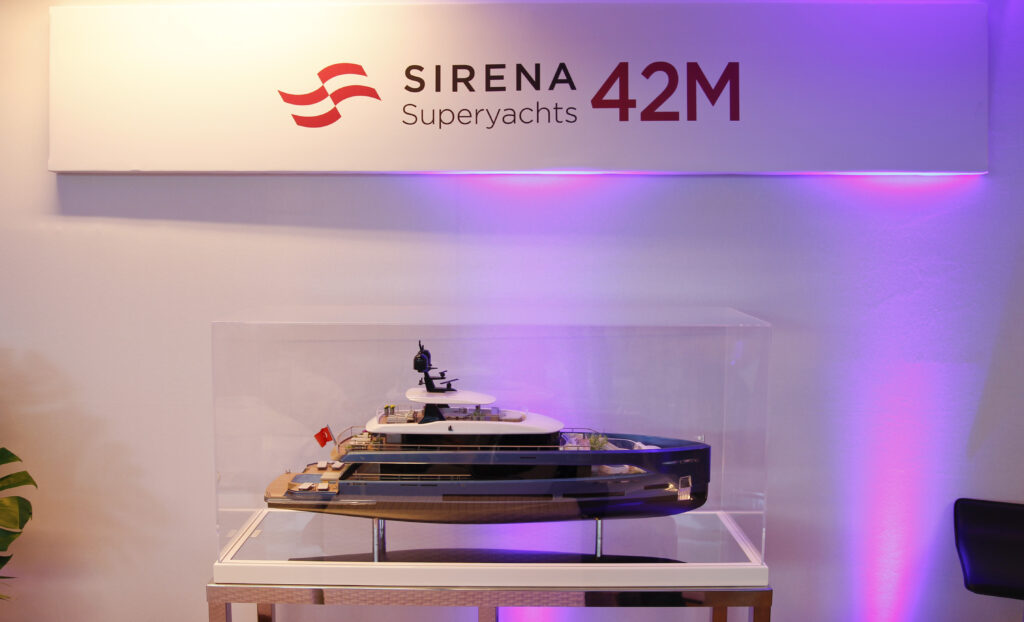 Tanil Surmeli, Product Development Manager at Sirena Yachts, added: "Like in all our boats, we always try to cherish the owner area without a compromise. We did so with the Superyacht Range. In addition, in recent years, efficiency came over speed, functionality and customization came over size. They look for the uniqueness that is offered only for them and this is Sirena Yachts' strength."
As a truly forward-thinking company, Sirena Yachts has once again shown itself to be tuned into the desires of the latest generation of superyacht owners through its new superyacht line, listening carefully to the desires of the market and responding in kind.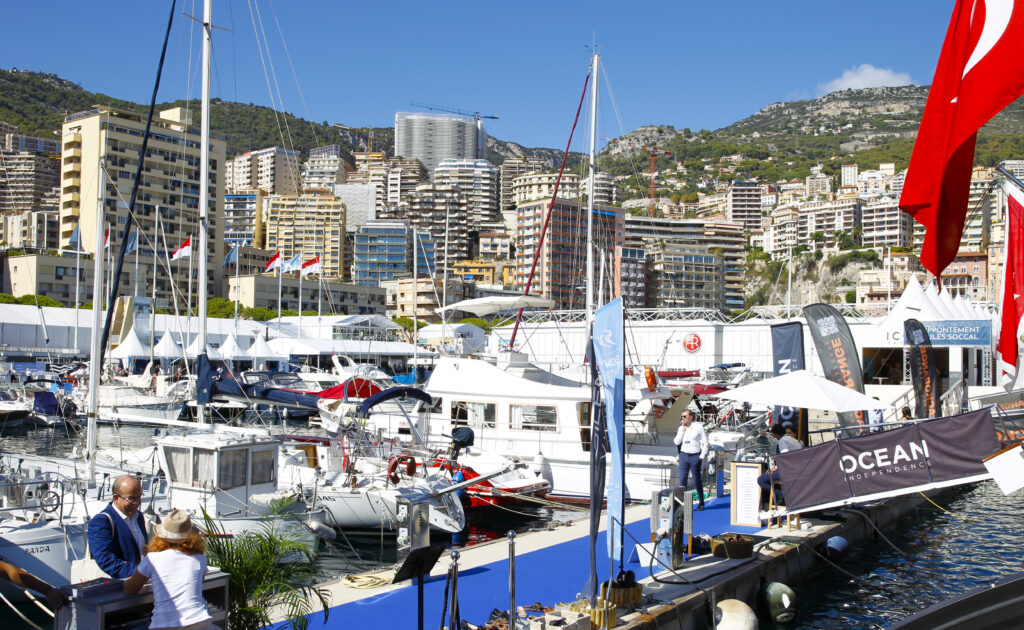 Besides the Action at the Port Hercules, there were also Side Events and Presentations for Luxury Products, for example the Champagne Comte de Monte-Carlo. Olivier Herbert and Pierre Trichet, whose Familys have a long Tradition in Winery, presented a total of four different Champagnes, all of them carefully selected and ideal to cater the needs of the luxury Yacht Industry.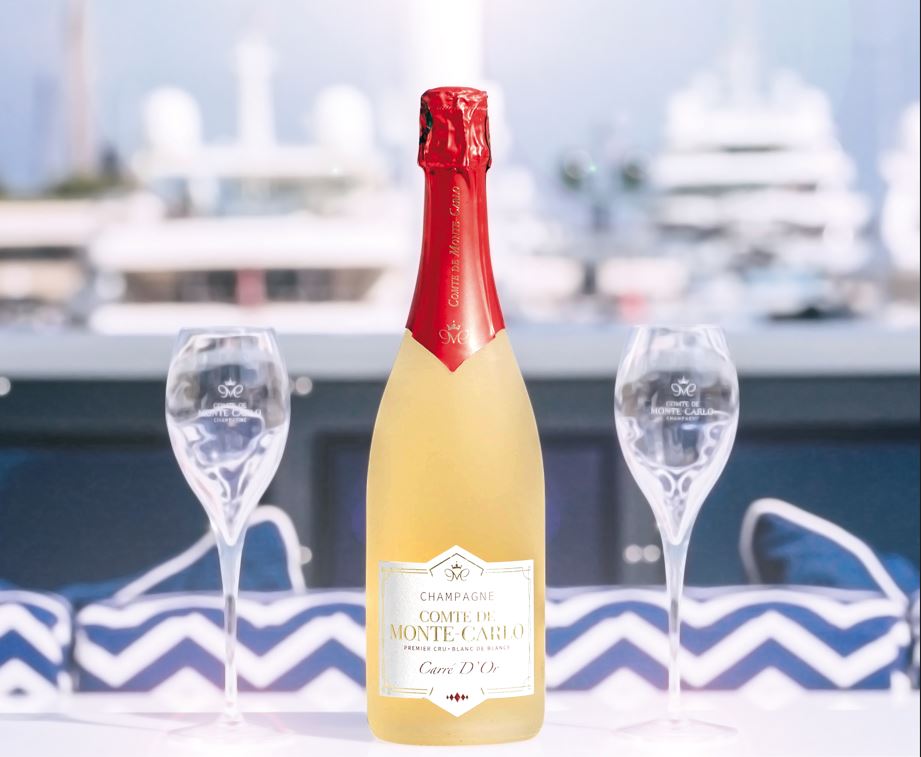 Comte de Monte-Carlo x Marcos Marin Collector Edition champagne was born from the
vision of unlimited creativity committed to the reinterpretation of the icons. For this limited edition, dedicated to Joséphine Baker who settled in the municipality bordering the
Principality with the support of Princess Grace, Comte de Monte-Carlo entices you to enter the world of contemporary art. The bottle itself was laser engraved in Monaco with the motif of Josephine Baker imagined by Marcos Marin.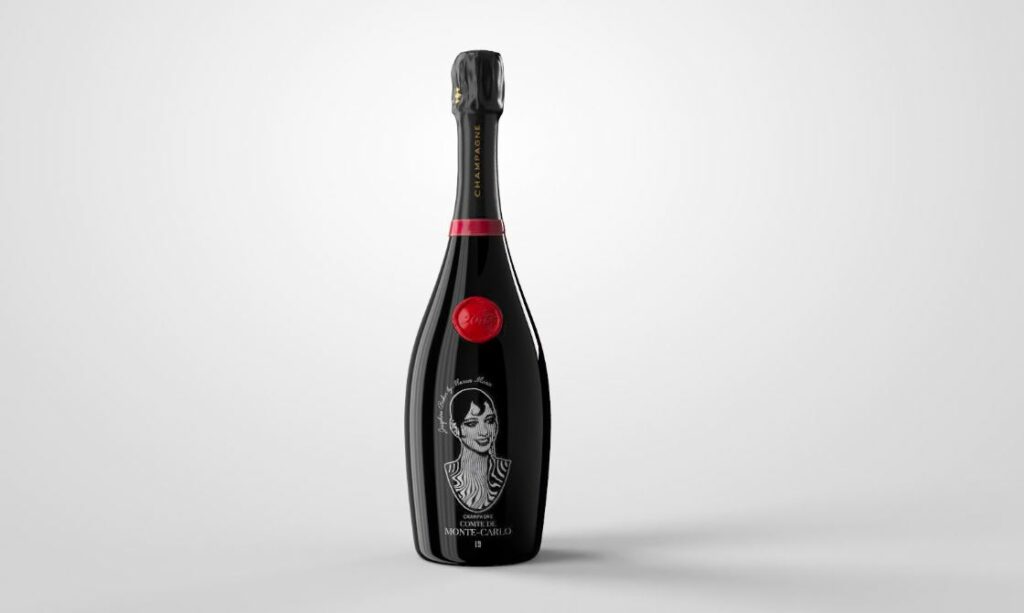 Comte de Monte-Carlo x Marcos Marin's collaboration, officially launched during the opening of the exhibition "Les Journées de l'Art-Bre" in Roquebrune-Cap-Martin in September, is the
expression of the limitless spirit in art creation.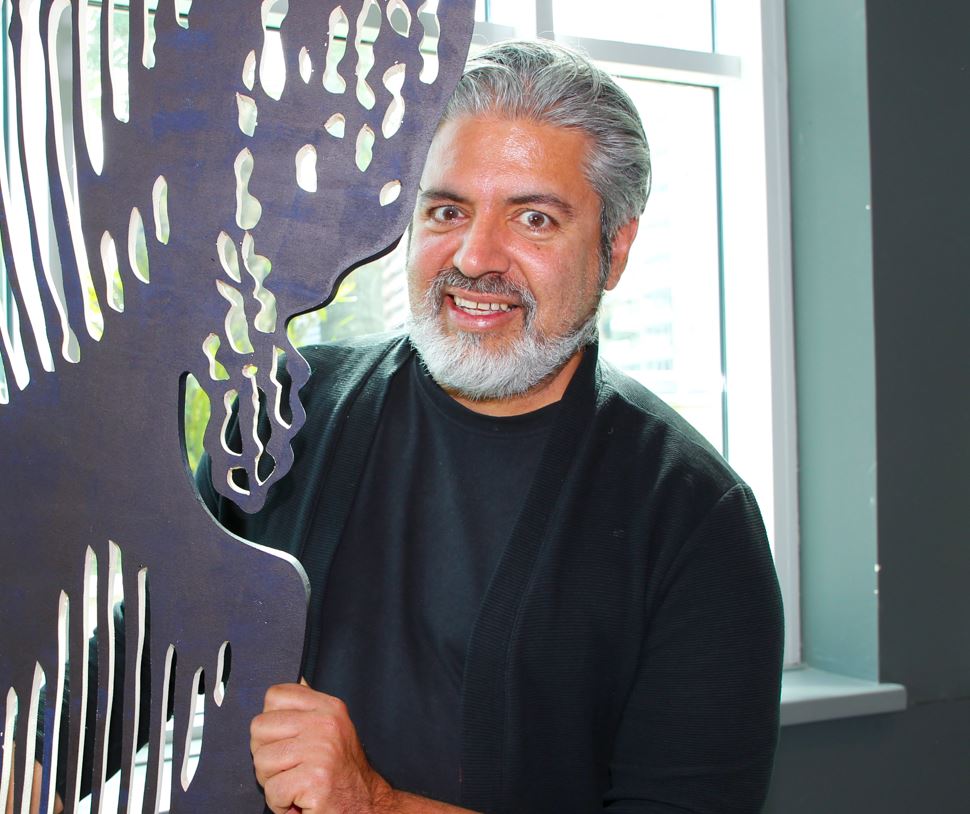 Comte de Monte-Carlo has been the official champagne at the Monaco Yacht Show since 2021 and brought together Monaco's legendary emblems such as champagne and diamonds to celebrate the preciousness of one of the world's endangered treasures: water. Of course on a metaphorical level there is a message on the bottle: « The water thus oceans can be as precious as diamonds ». How true this is !!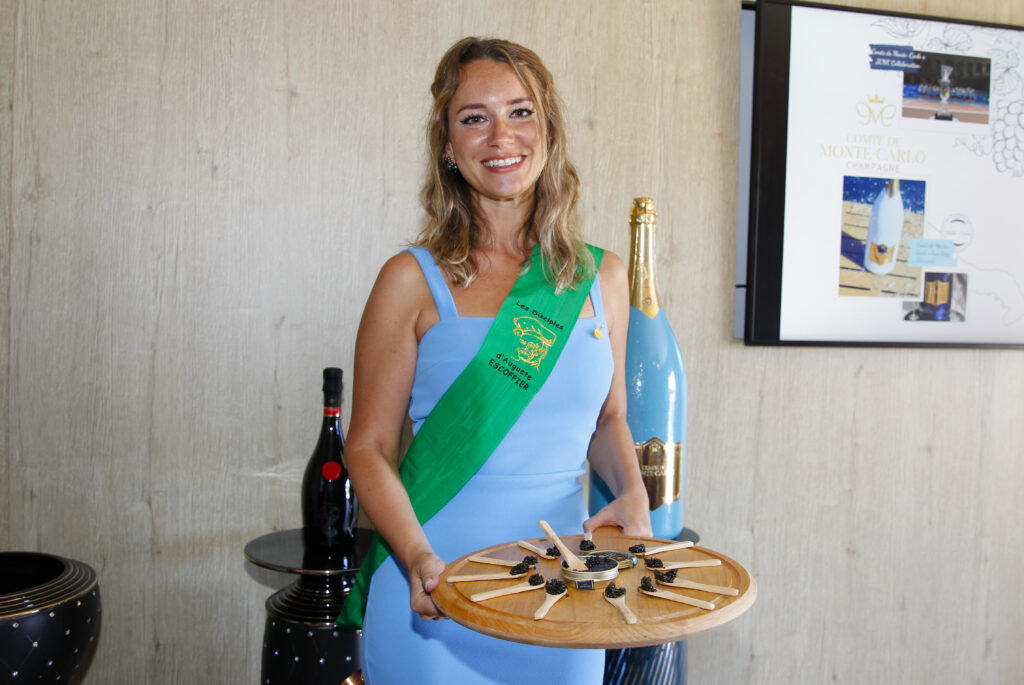 More Infos for the 2023 Edition: https://www.monacoyachtshow.com/en