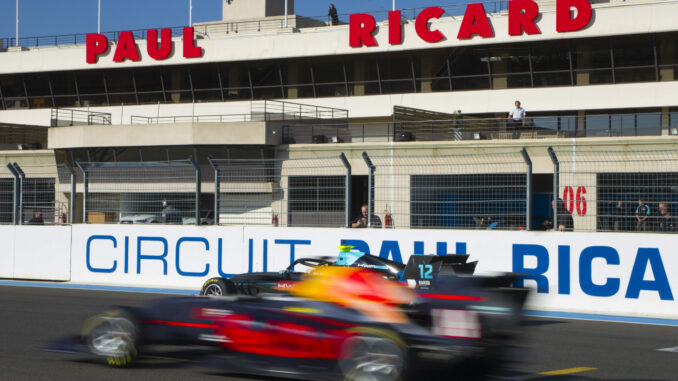 On the last weekend of April, the European Ultimate Cup Series championship landed on the Var circuit, for intense Sprint races and thrilling night endurance.
In the F3R single-seater category, three winners have come out on top: Nicolas Prost (CMR), reigning champion in the discipline, Loris Kyburz (Graff) and Shannon Lugassy (CMR) took the top step of the three podiums.
In the proto category, the endurance race on Saturday evening saw the victory of the Ligier n°16 of Graff (Umberto d'Amato, Luis Sanjuan and Lucca Allen). Note the good first place in Proto Evo of the 100% Circuit Paul Ricard duo: Stéphane Clair, General Manager of the circuit, and Frédéric Julien, Director of the karting track.
In GT, it was the Ferrari 488 GT3 of David Hallyday, Jean-Bernard Bouvet and Jean-Paul Pagny (Visiom) that made the difference among the 20 cars on the grid, at the end of the first 4-hour race of the Kennol GT Endurance Cup.


The Super Final of the Ultimate Cup Series season is scheduled for November 11-13, again at Circuit Paul Ricard.
A week later, the car drivers gave up the track to the motorcyclists engaged in the new season of the Ultimate Moto Cup, culminating in the French Endurance Championship (600 cc Supersport and 1000 cc Superbike).
The first event of the season, a 4-hour night race, was won by the #30 Yamaha 1000 R1 of Karl Croix and Paul Dufour, which completed 132 laps of the 3,826 km "3C moto" Var route.
Also on the program during these two days of competition: the Ultimate 600 (beginners and experts depending on the average time), the Challenger 600 category (beginners 1000 cc) and the Hypersport (experts in 1000 cc). The Ultimate Motorcycle Cup is also the playground for a brand new cup with Yamaha launching the R7 Cup.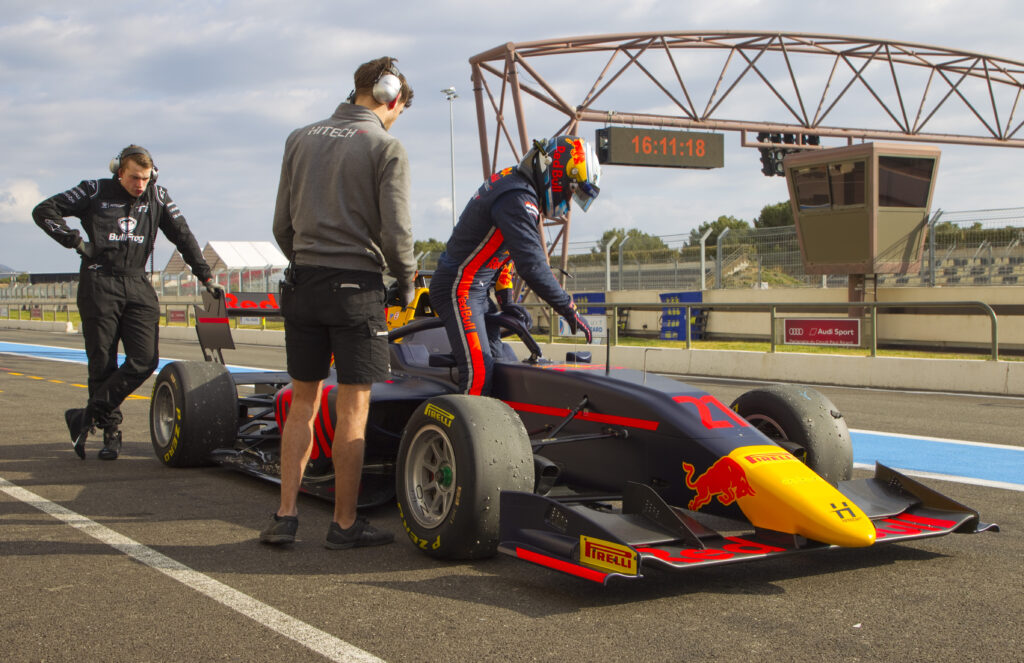 It was the first motorcycle competition this year on the Circuit Paul Ricard; the Sunday Ride Classic (June 11-12), the Bol d'Or (September 16-18) and the French Superbike Championship (September 23-25) will follow.
Upcoming events at Circuit Paul Ricard:
May 14-15: Ferrari Challenge Europe
May 21-22: International GT Open
May 27-28: Porsche Cup Switzerland
04-05 June: Fanatec GT World Challenge Europe
June 11-12: Sunday Ride Classic
June 18-19: Historic French Grand Prix