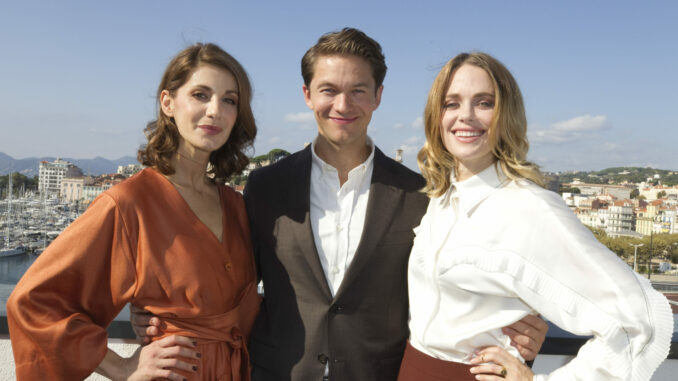 The French-Canadian series The Wall returns with a new and personal case for Detective Sergeant Celine Trudeau in its third season. The thriller has been sold to the US, France, and Spain, among others.
International spy Carl Hamilton once more goes undercover in Agent Hamilton – New Missions (4 x2h/8x1h). The stand-alone reboot of the series is likewise based on the iconic novels and characters by best-selling Swedish author Jan Guillou, as was its predecessor Agent Hamilton. Beta Film struck deals with MHz for the United States, TV2 for Norway, DR for Denmark, NPO for Netherlands and Syn for Island. Agent Hamilton – New Missions is produced by Dramacorp Pampas Studios in co-production with TV4/C-More, Beta Film and ZDF.
Norway's multi-awarded drama series Rod Knock (24×30'), produced by Fenomen and Storyline Studios for NRK and honored with seven Gullruten awards in 2021, is back with a third season and was sold to France Television and Israel's HOT Network.
Also back with a third season is the French-Canadian thriller series The Wall (25x1h). In The Wall – The Orchard (8x1h), Celine Trudeau returns to her childhood home to face an event that traumatized her when she was 16: the sordid murder of her cousin and best friend Veronique. Produced by Quebec-based Pixcom, The Wall travels around the globe as GSN took the rights for the United States, Cosmopolitan TV for Spain, NBC Universal Global Networks for France, and Safe Media for Middle East and Africa.