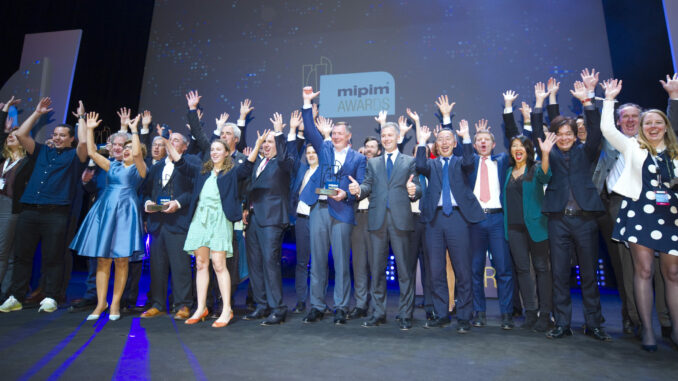 The MIPIM Awards, an internationally-renowned real estate competition for completed or yet to be built projects around the world, has revealed its finalists.
The 13-member jury has selected 46 projects from 21 countries that now go forward to the finals of the international real estate industry's premier awards. The 2022 finalists reflect the global appeal of the MIPIM Awards. France has seven projects heading to Cannes, followed by Italy with six projects, UK with five, Belgium and Denmark with three each, and USA, China and Spain having two each.
The jury, chaired this year by François Trausch, Global CEO & CIO of Allianz Real Estate, reviewed hundreds of entries and shortlisted the finest projects in each of the 12 competition categories. This year, in addition to the usual criteria, the jury also looked at how the project adapts to the consequences of the pandemic on the way people live, work, shop and entertain themselves.
The winners will be announced at the MIPIM Awards ceremony on Thursday 17 March starting at 18:30 in the Grand Auditorium of the Palais des Festivals of Cannes.
The winners will be selected on a 50:50 basis, with delegates' votes cast online and on site, carrying equal weight with the jury's own votes. In addition, the jury of real estate experts from around the world will award one additional prize – the 'Special Jury Award', which goes to their favourite project among all.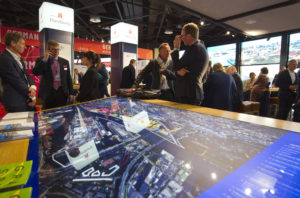 Members of the MIPIM Jury Awards 2021 are:
• François TRAUSCH, Global CEO & CIO, Allianz Real Estate, President of the jury
• Stéphanie BENSIMON, Head of Real Estate, Ardian France (France)
• Kai-Uwe BERGMANN, Partner, Bjarke Ingels Group (Denmark)
• Akim DAOUDA, CEO, FGIS (Gabonese Sovereign Wealth Fund) (Gabon)
• Hala EL AKL, Senior Director of ESG & Operations, Oxford Properties (UK)
• Serge FAUTRE, CEO, AG Real Estate (Belgium)
• Paolo GENCARELLI, Head of Group Real Estate, Poste Italiane (Italy)
• Guy GRAINGER, Global Head of Sustainability Services & ESG, JLL (UK)
• Karim HABRA, Head of Europe & Asia-Pacific, Ivanhoe Cambridge (France)
• Frank KHOO, Group Chief Investment Officer, City Developments Limited (Singapore)
• Sergey KUZNETSOV, Chief Architect, Moscow City (Russia)
• Clément LAU, President, RICS (UK)
• Katarzyna ZAWODNA-BIJOCH, President & CEO, CEE Region, Skanska Commercial Development Europe (Poland)
MIPIM Awards Jury Chairman, François Trausch, said:
"The projects selected for the 2022 MIPIM Awards largely followed this year's MIPIM theme of "driving urban change" not only by being more sustainable, but also being more accessible and enjoyable. What impressed the Jury most was the diversity and creativity of the projects submitted, a hallmark of our European cities and an important factor for buildings that are developed today for tomorrow's communities."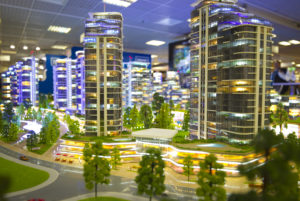 MIPIM 2022 takes place on 15-18 March in Cannes, France.