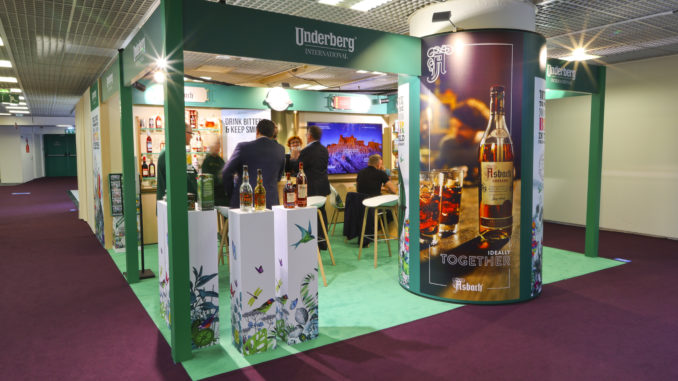 To mark the 175th anniversary of probably the world's most famous herbal bitter, the brand identity has now been redesigned, and the packaging and presentation have also been adapted to current market and consumer trends.
Jürgen Scholz, Export Director, Underberg, explained that the new packaging design combines tradition and modernity under the motto 'PopArt meets German Romanticism'. "The look is fresh, bright and fascinating-activating. The anniversary design remains attractive for our current customers and at the same time arouses curiosity and attention among new customers."
The new Underberg Duty Free & Travel Value Assortment launches in spring 2022. The 15 Underberg decorative tin 'Let's travel the world' will be launched exclusively for the global travel retail segment. "Based on the anniversary design, it focuses on the colourful world of travel – by land, air, and sea," Scholz explained. "The colourful illustrations are created using a collage technique and combine nostalgic motifs with modern pop art."
Underberg is also offered in its practical, convenient Underberg 5-bottle travel pack for travel retail. The Underberg 25-bottle pack has an ideal size, with its 0.5-litre and it is exclusive to travel retail.
Also new is XUXU Cream – Very, Very, Strawberry! Super-fruity strawberries, very mild vodka and smooth cream are combined to a deliciously light strawberry seduction. It is available in a 0.7-litre bottle size.