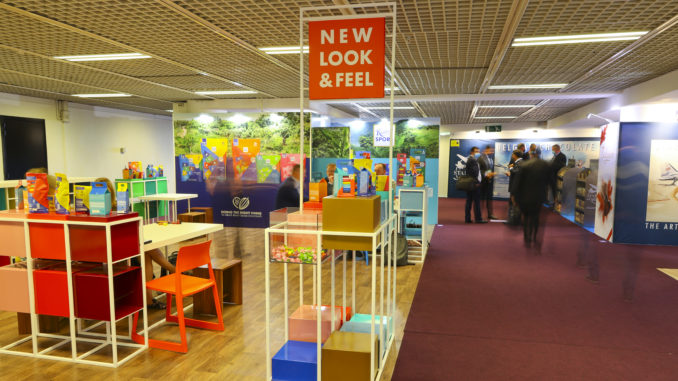 Alongside introducing its new packaging design concept this autumn for its Travel Retail Edition range, the iconic German chocolate brand is focused on communicating its enduring sustainability mindset and visibility in the travel retail marketplace.
The new design for the exclusive travel retail packaging is reflected in the stand design, showcased in Cannes for the first time.
"Ritter Sport stands for much more than just colourful chocolate," said Jan Pasold, Managing Director Global Travel Retail. "The new exhibition stand is the next step in combining the colourful world of Ritter Sport with our focus on sustainability. Sustainability is at the heart of Ritter Sport's efforts and has been an important part of the brand's philosophy for 30 years. We want to underline our brand purpose in physical form: doing the right thing to create really good chocolate."
Ritter Sport's new range of travel retail exclusives features a number of redesigned and reimagined hero products. The Ritter Sport Mini Colourful Mix pouch is available with 10 or 30 x 16.67g individual pieces and the Ritter Sport Choco Cubes Colourful Mix including 50 pieces and six different flavours – in paper-based pouches.
The paper-based pouches range will also be extended in February 2022 to Ritter Sport Choco Cubes mono pouches, including 14 delicious Choco Cubes filled with Whole Hazelnut, Praline Crème or Strawberry Yogurt. In addition, the Mini Colourful Mix Pouch 10 x 16.67g is now available with the top selling flavour, Alpine Milk. Two Ritter Sport Tower Bars, the Colourful Variety and Nut Selection, offer a unique gifting proposition, comprising 10 x 100g and 8 x 100g respective Ritter Sport square bar varieties encased in colourful boxes and featuring hero flavours.