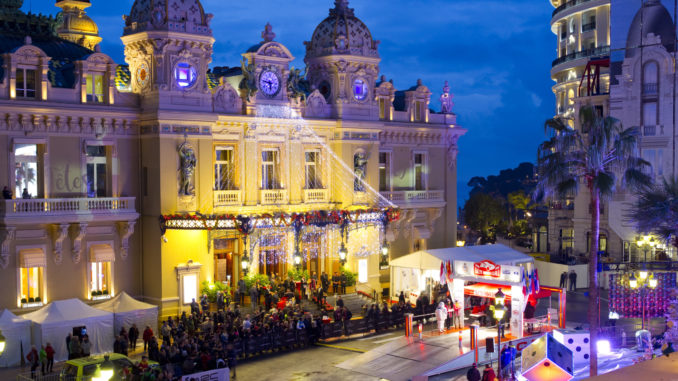 A few weeks only from the publication of the Supplementary Regulations of the event, scheduled for November 17, the Organizing Committee at Automobile Club de Monaco (ACM) has made a few minor adjustments to the route, compared to the initial version presented at the end of July…
Following a special request by the manufacturers and the promoter of the championship, and in order to test in real conditions, as well as to make the new Hybrid WRC cars more reliable, before their first ever appearance at world level, in this 90th edition of the Rallye Automobile Monte-Carlo, there was unanimous consent to bring back a final tune-up session (shakedown).
This shakedown will happen on Thursday January 20, 2022 and start at 9:30 a.m. The access will be forbidden to spectators, for safety reasons, and it will only be used by « P1 » drivers, on the Col des Banquettes (744m) road heading for Peille, starting from Saint-Sébastien Square in Sainte-Agnès, Europe's highest village on the Riviera. Going uphill for 2.3km, with lots of turns, all P1 crews will be allowed to finalize the set-up of their new hybrid cars before the official start planned for the same evening at 6:45 p.m. on the majestic and fully renovated Place du Casino, in Monte-Carlo.
Last but not least, following the last recce by the organizing committee, Leg 2 has been modified, in order to change a couple of special stages that can no longer provide the safety levels imposed by the new international rule book. So the stages « Guillaumes / Péone / Valberg » (SS4/7 – 13.52km – 10:17 a.m. / 3:19 p.m.) and « Val-de-Chalvagne / Entrevaux » (SS5/8 – 17.48km – 11:35 a.m. / 4:37 p.m.) will be run instead of « Pierlas / Ilonse » and « La Tour-sur-Tinée / Utelle ». They will be added to « Roure / Beuil » (SS 3/6 – 18.45km – 9:14 a.m. / 2:16 p.m.) and will surely contribute in making Leg 2 an even more exhausting day on the roads of this 90th edition…