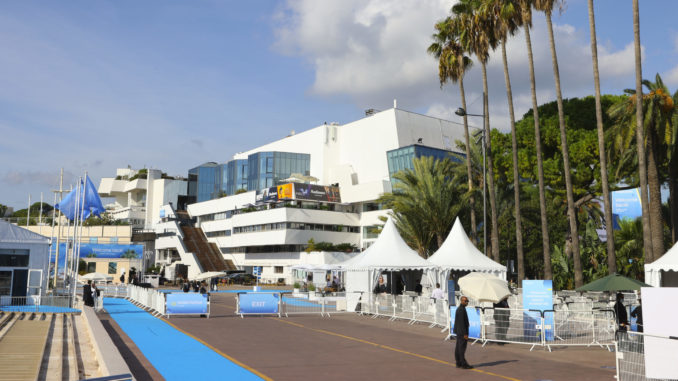 LARGEST ONLINE BUSINESS NETWORKING PLATFORM CONNECTING GLOBAL TV PROFESSIONALS YEAR ROUND:
RX France and MIP Markets, the world's leading global entertainment content markets, today announced plans to launch OneMIP, the largest global online business networking platform and content showcase for the TV industry, as a complement to annual flagship physical markets, supporting the international entertainment community in building their businesses year-round.
OneMIP will integrate with MIP's portfolio of physical markets – MIPCOM, MIPTV, MIP China, MIP Cancun and MIP Africa- to seamlessly connect the largest community of global TV industry professionals. Unique access to the largest global showcase of fresh TV programmes as they are released, high value industry data and analytics and an unrivalled database of relevant business contacts will allow the OneMIP community to generate powerful business opportunities throughout the year.
The launch of OneMIP comes in response to the industry's appetite for year-round business networking, content showcases and insights, driven by new ways of working. The new platform harnesses the digital innovations that have successfully reinforced MIP Markets physical events and expanded global audiences in 2021.
As a single destination with one contact point for buyers, distributors and content producers it also allows members across all areas of the global entertainment industry to efficiently prepare, manage and follow up participation to face-to-face physical markets and other in-person events.
Stéphane Gambetta, Strategy & Business Development Director – Entertainment Division, RX France said: "The future for MIP markets lies in offering our clients the best of both worlds – the all-important physical markets to bring the industry together, complemented by a year round digital platform to keep them connected to the widest possible network. Nothing beats meeting in person to build relationships, seal business deals, share collective moments and build 'buzz'. But this year has highlighted the power of additional online channels for extending the reach of the markets, finding new contacts, and generating business opportunities."
"The return to physical markets, complemented by the launch of OneMIP, will open more doors for our customers in more places, than ever before. In 2022, our unrivalled flagship events will offer the human connections, relationships and serendipity that are so important to our industry, with OneMIP's year-round access to highly valuable data, information and contacts extending reach, improving efficiency and supporting business growth."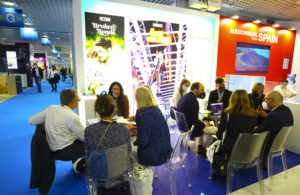 What is OneMIP?
A networking platform:
To build, grow and interact with a powerful professional network and receive relevant news from business connections all year round.
A content discovery platform:
A platform to showcase fresh programmes and projects to generate new sales opportunities and identify new content and production partners.
A single access point to all MIP events and the huge community of buyers, distributors and producers from all corners of the world gathering around MIP events.
For OneMIP buyers: a single destination to find new trends in TV, view fresh programmes and identify sales contacts, content, talent & producers:
•Access to the biggest TV content industry directory with one unique account
•Special content spotlights and cutting-edge filter capabilities, including key word search and alerts to search and find relevant content
•Easy to view digital catalogues, company profiles and staff
•Access to the right sales representatives for your territory
•Insight into trends in the entertainment industry and specific markets
For OneMIP exhibitors: the best way to find new buyers and generate a regular flow of genuine business leads:
•Access year-round to the largest international community of TV acquisition executives
•Data and analytics showing who is viewing specific programmes
•Easy to access channel & buyer profiles contactable through chat messaging and email
•Database of attendees at MIP markets for targeted show preparation
•Ongoing visibility to the global TV industry via largest connected platform
For OneMIP producers: an unrivalled global directory to identify and contact partners for co-production or financing:
•Unrivalled showcase for projects to a global community
•Connect with new storytellers and talent around the world
•Personalized newsfeeds through curation of key people and companies
•Ability to flag green-lit productions
•Link your profile to relevant content focuses throughout the year
OneMIP launches on December 6th 2021, accessible in 'beta' form for a limited number of invited applicants. To request access to OneMIP please visit the website at http://www.onemip.com/