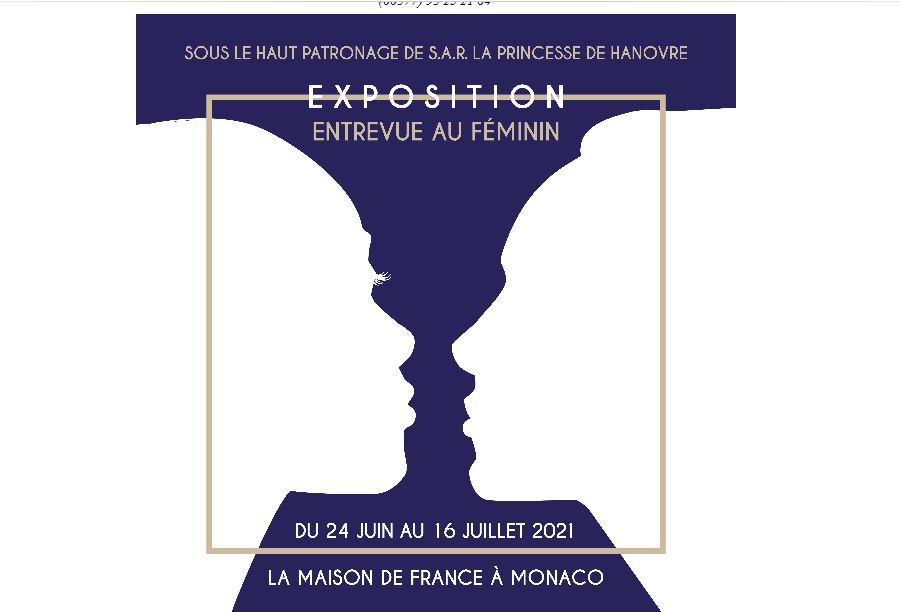 THE UNION OF THE FRENCH OF MONACO – UFE MONACO and THE FEDERATION OF FRENCH GROUPINGS OF MONACO
present the exhibition to you"INTERVIEW WITH THE WOMEN",from June 24 to July 16, 2021,at the Maison de France in Monaco.
The Union des Français de Monaco, at the initiative of the project, offers you an ode to femininity
which highlights four Monegasque and French artists, residing in Monaco, France and abroad, who have put their art at the service of the beauty of the female body, in its different variations and inspirations.
At all times, women have inspired more than one poet and many artists. From Ronsard
in Aragon, they rose to the rank of muses, ambassadors of beauty. "With her wavy and pearly clothes, even when she walks you would think she was dancing … ", exclaimed Baudelaire in Les Fleurs du Mal. And Verlaine added in his Saturnian poems: "I will sing about your eyes of gold and onyx, Pure of all shadows, Then the Lethe of your breast, then the Styx Of your dark hair. ".
In fact, the celebration of femininity, between sweetness and desire, in all its splendor, does not
never dried up. And even in these times of outrageous desecration, of angry cynicism, women do not cease to move, to stir up trouble, exercising their charms everywhere natural resources to beautify life. This exhibition highlights the works of Calypso de Sigaldi, Elizabeth Wessel, Karla Sutra and Véga Vénusie… A meeting and an artistic dialogue around the perception of women by women.