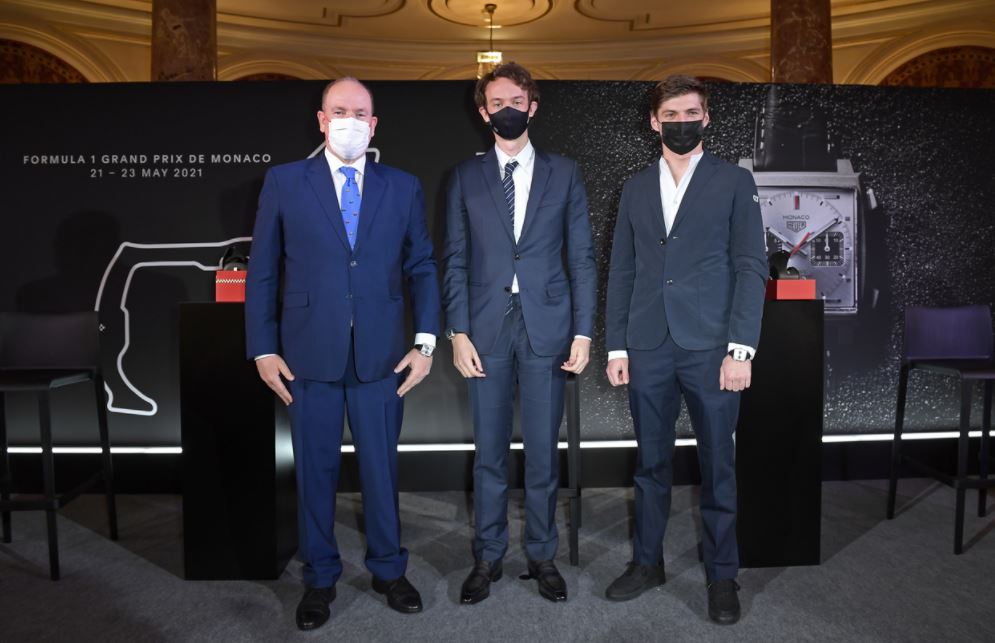 A longstanding partner of racing in the Principality, TAG Heuer
opens the festivities of the legendary F1 weekend with a
private reception hosted by HSH Prince Albert II of Monaco.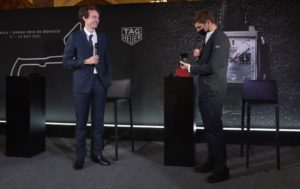 As Official Watch of the Monaco Grand Prix since 2011,TAG
Heuer is honoured to be back in the Principality to celebrate the legendary race and highlight of the
Formula 1 season, in the presence of His Serene Highness Prince Albert II of Monaco.
"Heuer andTAGHeuer have been longstanding friends of Monaco and itsGrandPrix and the beauty of this
friendship is that it extends beyond a single race. We've indeed also partnered with the Automobile Club
de Monaco for many years and recently have joined the illustrious Grand Prix de Monaco Historique, as
well as the Formula E championship as founding partners, and since 2019 as a joint team with Porsche",
said Frédéric Arnault, CEO of TAG Heuer. "We are especially delighted to be here this weekend to
support our longstanding partner, the Red Bull Racing Honda team, on their quest for a world
championship title – and we would like to extend our deepest gratitude to His Serene Highness Prince
Albert II of Monaco for hosting us on such a special occasion."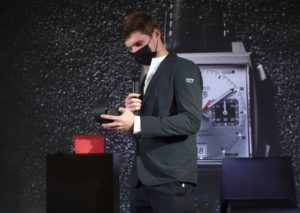 The new TAG Heuer Monaco Titan Special Edition:
To mark theoccasion,HisSereneHighnessPrinceAlbertIIofMonacoandMaxVerstappenwerepresented
with one-of-a-kind TAG Heuer Monaco timepieces, especially designed and engraved with personalized
markings. The iconic square-shaped chronograph, created in 1969, named after the glamourous race
and brought to the big screen by Steve McQueen in his 1971 movie Le Mans, symbolizes the brand's
love for speed and its deeply-rooted racing spirit. In this new special edition revealed today, the case
was reimagined in ultra-lightweight and robust titanium with a striking silver dial and black sub counters,
on a novel anthracite leather strap with a texture recalling the grooves of race car tires.
With this celebratory event and the unveiling of its new Special Edition timepiece, TAG Heuer reaffirms
once again its longstanding friendship with the Principality of Monaco and its support to the thrilling
Formula 1 Grand Prix. With an exciting weekend ahead, the brand will be cheering on its partner, the
Red Bull Racing Honda team, as drivers Max Verstappen and Sergio Perez take on the challenging
winding city circuit and put the "Don't crack under pressure" motto to the test.