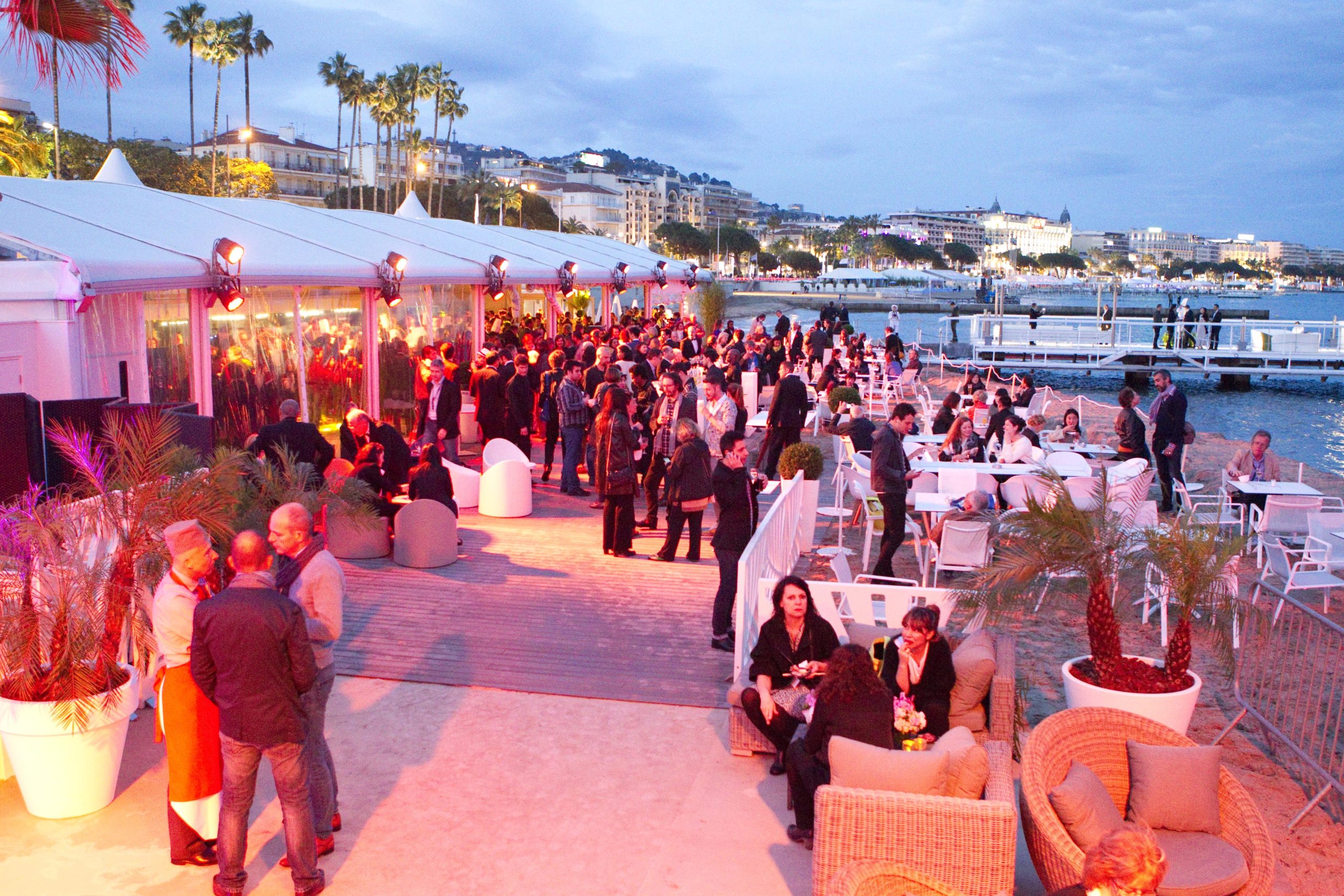 Wherever we are in the world, we face decisive environmental challenges. In 2021, conscious of its role and duties, the Festival de Cannes puts in place a series of measures aiming at implementing its presence and future in an essential movement of which the cultural events must be committed environmental campaigners.
The Festival de Cannes thus intends to start the third decade of the 21st century with an even greater commitment to environmental responsibility and action:
•Responsibility because the time has come for a radically different way of producing a major international event
•Action through strong and unprecedented measures put in place for the 74th Festival which will take place from July 6-17 2021.
After several months of preparation with the consulting firm Green Événements, and driven by the determination of the organising team, the Festival's commitment will unite the efforts of all involved, from professionals, Festival-goers, official partners and service providers to the Palais des festivals and the Cannes Town Hall.
Bringing the greatest and most beautiful film festival to life has always been an artistic and economic challenge. It is now also an environmental challenge because, wherever we are, we have to ask ourselves the right questions.
To meet this challenge, the Festival de Cannes has set itself the task of entirely rethinking its modus operandi while remaining faithful to its history, its traditions and the ambitions that underpin the Cannes legend.
In recent years, the Festival has undertaken a series of actions, in close collaboration with the Palais des Festivals, to reduce its carbon footprint: reduction of electricity consumption thanks to planned lighting, recycling of tarpaulins, optimisation of waste recovery, printing of all documents on certified paper, compensation for guests' travel, incentives to carbon compensation for accredited professionals…
In 2021, the Festival has decided to move up a gear, with a strong and reinvigorated ambition to integrate environmental requirements into the way the event is organised, based on a three-pronged strategy: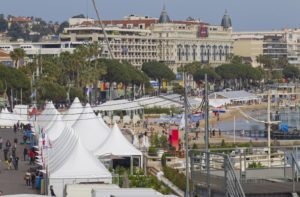 Not everything can be done instantly and this policy, which is both proactive and pragmatic, will naturally be implemented over the medium and long term. Feedback after each Festival will enable us to refine and perfect the processes, as new developments emerge and the years pass.
As of 2021, the Festival de Cannes will take significant measures:
12 commitments to match the 12 days of the 74th Festival which will take place from July 6-17.
1) A fleet of official cars composed of 60% electric or hybrid vehicles. All of these vehicles belong to the existing fleet and will be reused for the Festival. Until now, all vehicles have been thermal.
2) A 50% reduction in paper printing thanks to the continued dematerialisation of publications, a reduction in print runs and personal distribution on site. The Festival's most emblematic publication, the Official Programme, will be available online for all accredited persons and a subscription for the printed version will be launched from mid-May,
3) The total elimination of plastic water bottles (over 22,000 in 2019),
4) A 50% reduction in the volume of red carpet used, already fully recyclable and recycled,