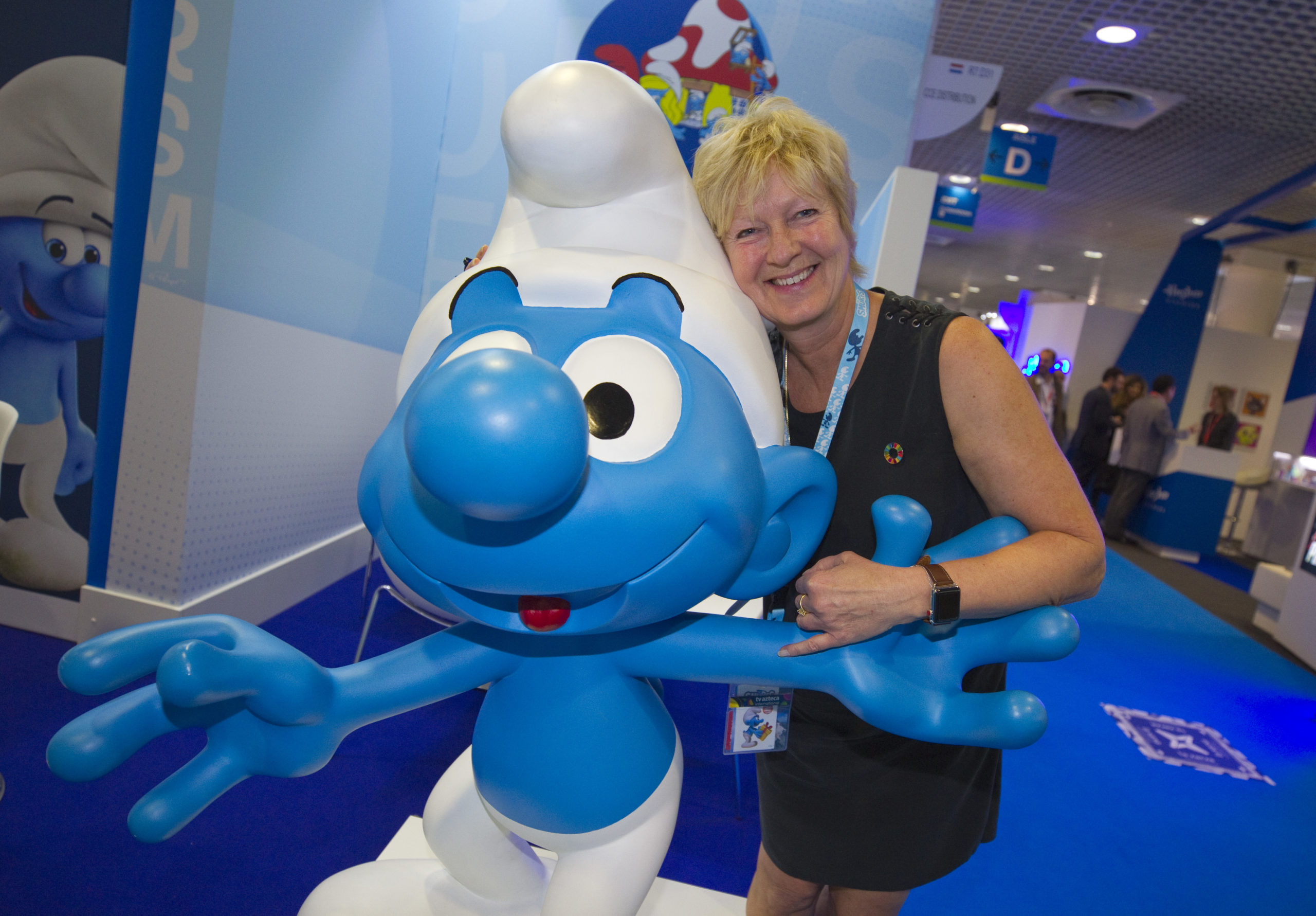 Founded in 1984 by Véronique Culliford, Peyo's daughter, the limited
company IMPS (International Merchandising Promotions & Services)
manages the rights for the use of the Smurfs, their world and the characters
created by Peyo by means of a programme of integrated licenses.
Based in Genval, Belgium, the company currently counts 35 employees
who keep themselves busy developing the brand throughout the world.
On the one hand, the graphic studio keeps Peyo's work alive with new
publishing material and artwork. On the other hand, a more businessoriented team, including the administrative, legal, commercial and
marketing departments, ensures the development, the promotion and
the conformity of the new products in close collaboration with the agents
and licensees of each territory.
Since their creation in 1958, the Smurfs have promoted values that transcend
age and gender such as tolerance, faith in the future and respect for
others. But their main qualities are humour and their great potential for
collectors: there are more than a hundred little blue men, soon to be 33
comic books, 272 cartoon episodes, a 3rd movie under preparation and alarge range of games, activities and teaching materials for all ages.
These factors have won over numerous publishers in every corner of the
world.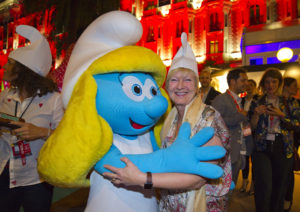 Renowned brands have also associated themselves with the Smurfs in
the long term in order to create their own product lines; these include
Le Lombard, Dupuis, Hachette, Scholastic, Simon & Schuster, De Agostini,
Panini, Warner Music, Universal Music, Sony Home Entertainment,
PEZ, Chupa Chups, Ferrero, Haribo, McDonald's, Delacre, Gap, H&M,
C&A, Benetton, Women's Secret, Jakks, Schleich, Ubisoft, Capcom, Lidl,
Agrokor…, to name just a few.
IMPS plans to cultivate this expertise and the aforementioned promotion and
distribution channels in order to develop new licences based around other
key characters from Peyo's works – characters such as Johan and Peewit
and in particular Benny Breakiron, whose first movie will be released in
cinemas at the end of 2014 and also to create new activities such as games
and online stores, shows and theme parks throughout the world.