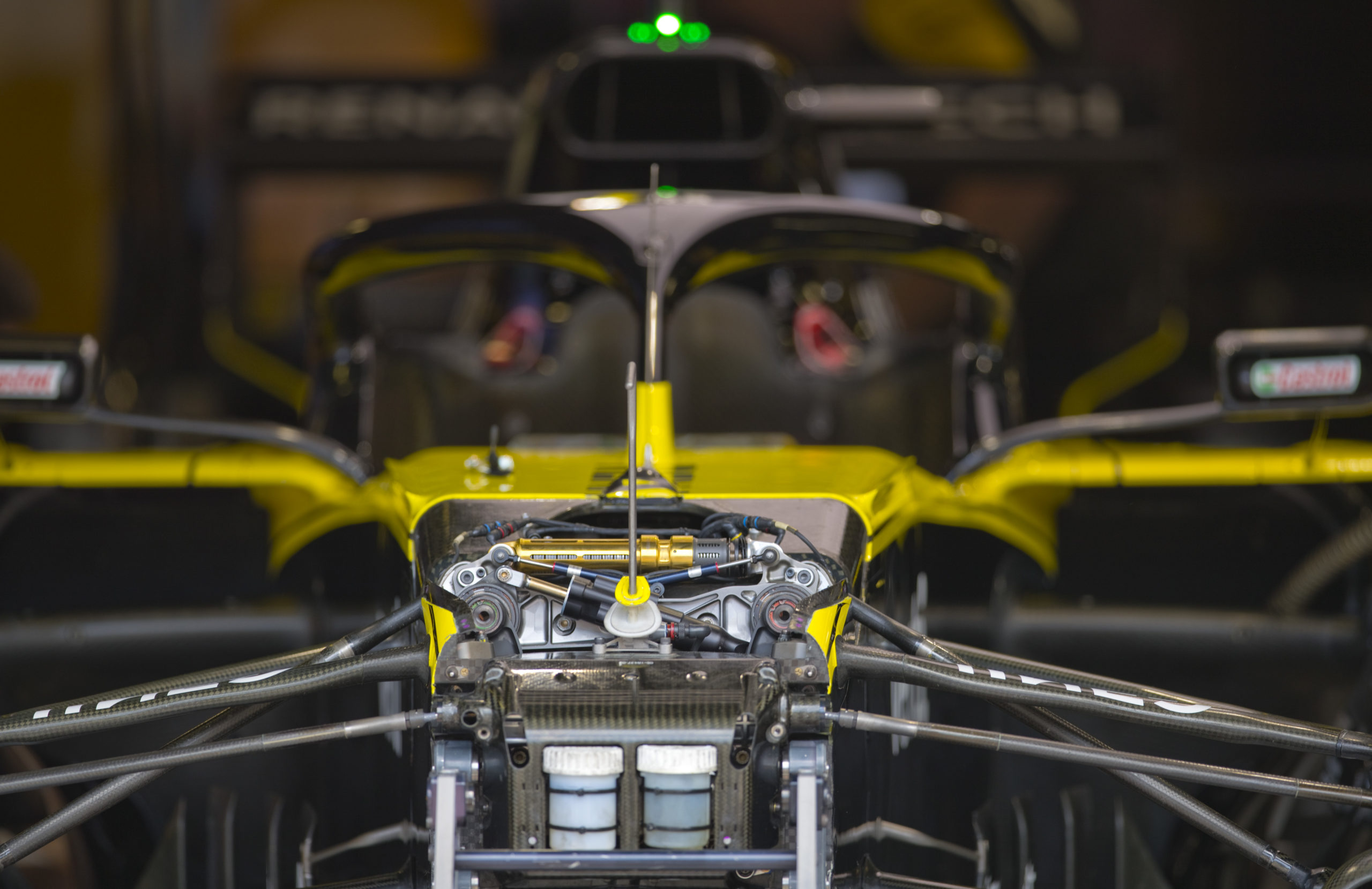 For its 30th anniversary, the Clio Cup is reinventing itself with a pan-European format intended to bring together the best specialist in the discipline with the up and coming hopefuls and the gentlemen looking for some racing thrills. The opening round of this exceptional season takes place this week at Circuit Paul Armagnac de Nogaro.
Building on its resounding debut with spectacular, lively and action-packed races, the fifth-generation Clio Cup is accelerating its expansion with the Clio Cup Europe.
This new era will be ushered in through a calendar of 15 meetings for a total of 30 races divided into four groups of five to six dates* contested within the framework of recognised race meetings. Drivers will be able to take part in a maximum of two groups or participate in the whole campaign, with only the best 20 results (the equivalent of ten race weekends) used to determine the first Clio Cup Europe winner.
Renault also listened to its customers by introducing an engine upgrade offering even greater sensations behind the wheel of the Clio Cup. With so many new features and grids that are more competitive than ever, the show promises to be spectacular !
Home sweet home ?
French competitors logically make up the majority of the field for this premiere at Nogaro and among them are many contenders for the European title.
In the wake of his sixth title in France, Nicolas Milan (Milan Compétition) should be at the sharp end of the field, aiming for an eleventh Clio Cup crown… Which would be his second on the European scene after his triumph in the 2012 Clio Eurocup !
His mission will be anything but easy. The list of his fiercest rivals includes 2019 Clio Cup France winner Dorian Guldenfels (TB2S), 2019 Clio Cup Spain winner David Pouget (GPA Racing), Thibaut Bossy (TB2S), who is a consistent front-runner in France, and Romain Boeckler (BRS Racing by JSB), the best Junior in France in 2020.
But the most serious threats could also come from his very own team as Marc Guillot, a three-time Clio Cup France winner and a two-time Clio Cup Spain winner, and Anthony Jurado, his runner-up last year, will also be back with Milan Compétition.
Victory on home soil is far from guaranteed for the French armada though, as serious contenders will be racing right from Nogaro, such as the large Spanish contingent led by Álvaro Bajo (Chefo Sport), who has distinguished himself in all the disciplines he has raced in.
Challengers, the tide of change ?
The Challengers Cup, which is designed to showcase competitors with big ambitions in the Clio Cup, will see several drivers aiming to upset the hierarchy and win the overall title.
The best gentleman in France last year, Mickaël Carrée (T2CM) will try to keep his momentum going to close the gap to the leaders as will his long-time rival Laurent Dziadus (Team Lucas). Other Clio Cup specialists, such as Alexandre Albouy (GPA Racing), Kevin Jimenez (GPA Racing), Guillaume Maio (GM Sport) and Mathieu Lannepoudenx (Milan Compétition) have the same target in hoping to capitalise on their experience.
Similarly, the format and career prospects offered by the Clio Cup have attracted new profiles. Spain's Juan Carlos Hernández (Chefo Sport), who won a Spanish karting championship in 2020, will be taking on the Clio Cup Europe at the age of just 16, as will Poland's Jerzy Spinkiewicz (Uniq Racing), who also got his start in karting.
The category is completed by Paul Cocaign (TB2S), who comes over from rallycross, and Antoine Bordagaray, who will be making his racing debut with Team Borda Rally alongside his brother Jeremy, who is now in the Gentlemen category.
Experience and fun for ambition
Ten drivers at Nogaro will race in the Gentlemen Drivers category, which has been restructured to better suit the profile of amateur drivers in the noblest way.
In addition to Jérémy Bordagaray, other familiar Clio Cup France competitors will be present at the meeting : Lionel Viguier (TB2S), Michel Faye (GM Sport), Fabien Julia (LR Performance), Arnaud Gautier (T2CM), Fabien Rivals (GPA Racing) and "Horn" (GPA Racing), all sharper than ever.
Lastly, Chefo Sport will enter three drivers in the class with Stephan Polderman and René Steenmetz from The Netherlands, who have experience in the Eurocup Clio, and Spaniard Javier Cicuendez, a regular on both sides of the Pyrenees.