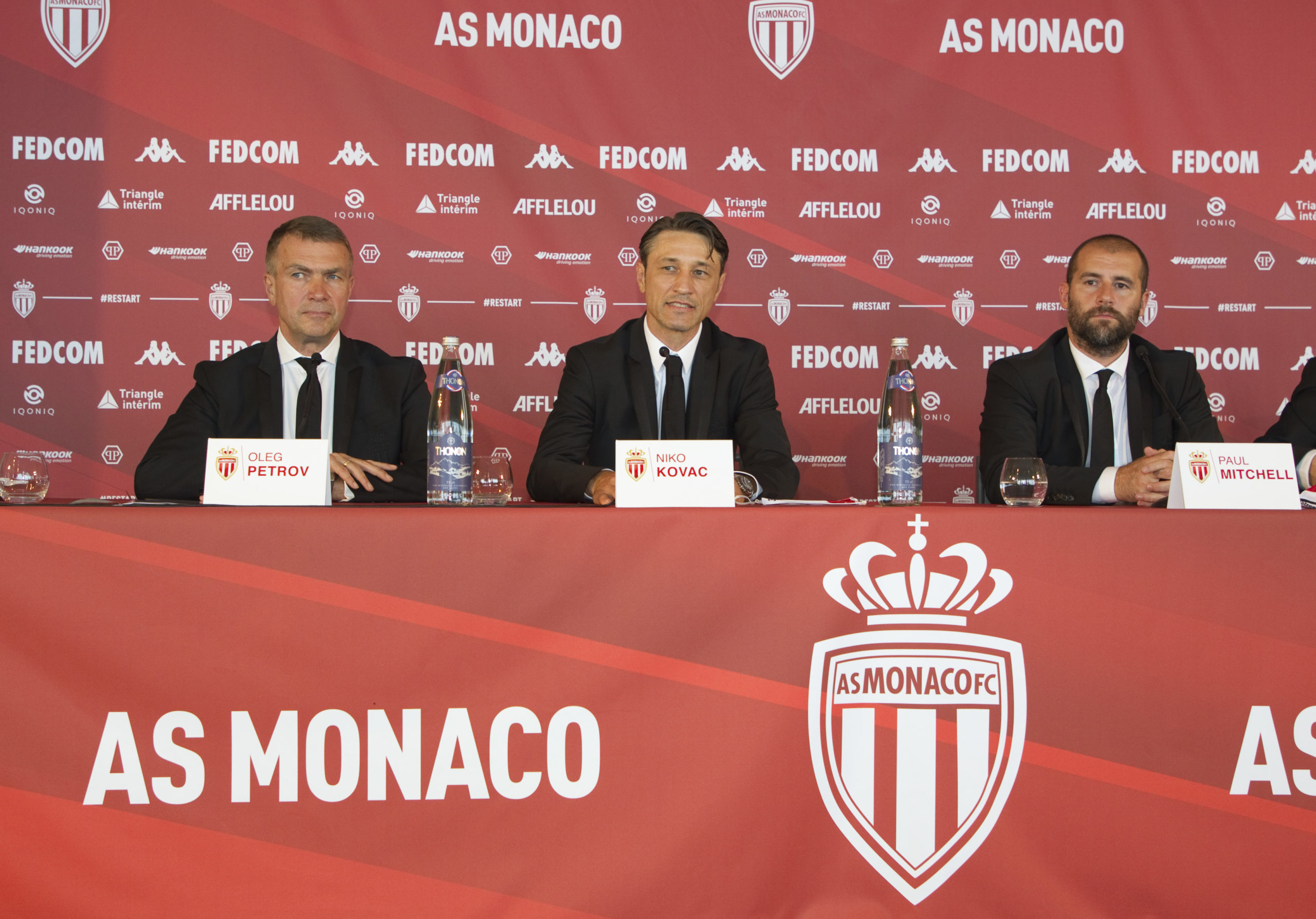 It's time for the last match before the break. Before releasing its internationals, AS Monaco is preparing for an important final match in Ligue 1, with a trip this Friday to face Saint-Etienne at the Stade Geoffroy Guichard (9 p.m.). It's a match that has an air of revenge, after the draw conceded in the reverse fixture, which was played with ten against eleven (2-2). 48 hours before the 30th match of the Ligue 1 season, Niko Kovac spoke to the media to discuss this match as well as what's to come for the team.


Hello Niko. Is this trip to Saint-Etienne a good opportunity to put pressure on the top three?
It looks like it. But no one expected PSG to lose to Nantes. We know football, sometimes surprising things happen, Ligue 1 is a tough competition. We expect a big battle this weekend in Saint-Etienne. So it's not a given, we'll see depending on the result. Once again, we want to widen the gap with the teams behind us, because we see that OM are coming back into form in their last two games. If we win, it will indeed be a way to put pressure on the top 3 teams.
Looking back, was the draw against Lille frustrating or a well-earned point?
I told the players that this point taken against Lille, which is one of the best teams in Ligue 1, may be important come the end of the season. I was delighted with the performance of the players, because I knew the quality of this opponent. LOSC didn't have a lot of opportunities, we only conceded one shot. In any case, if we manage to secure fourth place definitively, we will see what can be done to put pressure on those above us.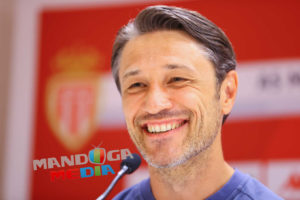 Tell us about the youth of your squad. Is this an asset?
In general, young people are important in building our society. At our level, I think it's important to have a good mix between experienced players and young talented players. We've found the right balance. Monaco has always had the characteristic of developing very good players. We have good youngsters who have potential and who push to compete with the more experienced players. We are on the right track, but we have to keep going and not stop where we are right now with them.
What do you think it takes to play for the title at the moment?
You know, to be a champion, you can't drop points stupidly. The team that can do that, for me, can hope to be champions at the end of the season. In my own opinion, we've dropped too many easy points since the start of the season, and that's why I don't want to put ourselves on the same level as the top 3. For me again, the team who will be champion is in the trio ahead of us.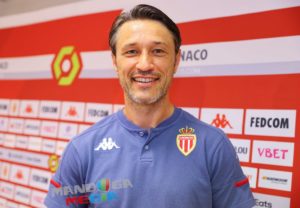 Do you think the team had something that changed, a benchmark game to be able to allow them to perform as well as they are now?
We are working on establishing relationships. Football is a game where actions are repeated throughout practice and matches, so you have to work on them. By building these, it lets each player know what to do. They now have the capacity to say to themselves: "This is what the staff want me to do in this situation". If everyone defends as they should, as we did against Lille, it becomes difficult for the opponent to score. I'm happy with our level, even if we can still do better in some areas.
Aurélien Tchouameni has just been selected, among other players, for the French U-21 side. What is your view on his development?
In general, the team as a whole has improved a lot since the start of the season. But it's true that Aurélien is progressing really well game after game, he has really gone up another level. He fully understands what is asked of him and respects what he has to do. It proves that when you work hard, you can achieve your goals. I'm very happy for him to have been selected for the U21s — I've congratulated him, and I hope he will have the opportunity to show his qualities to the U21 coach.