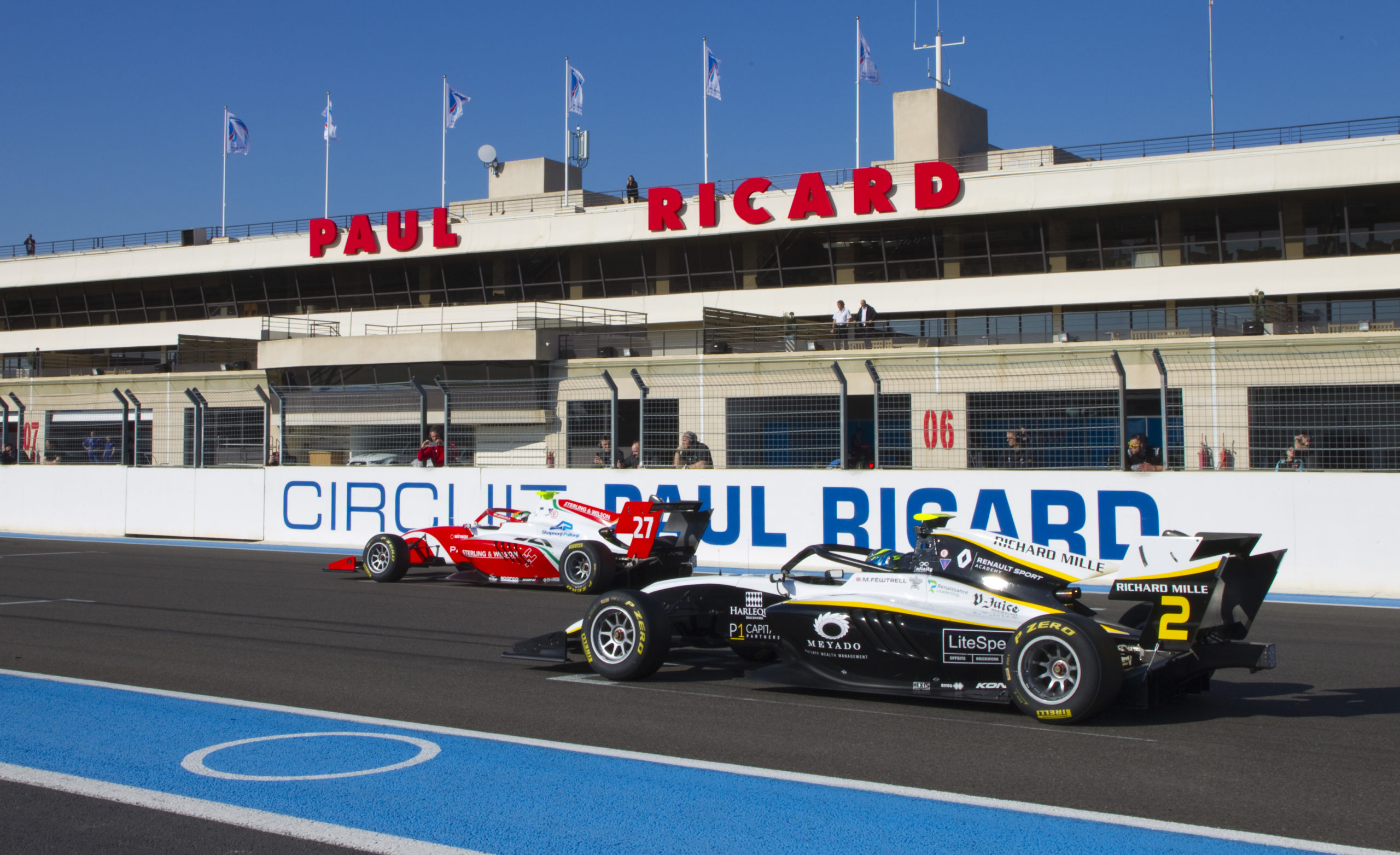 For more than fifty years, the Circuit Paul Ricard has been at the forefront of innovation, particularly in terms of safety. The circuit teams took advantage of a longer-than-usual winter break to anticipate changes in FIA and FIM regulations for the F1 and MotoGP circuits.
New traffic lights and departure lights
Circuit Paul Ricard and Barcelona-based company Alkamel Systems (AKS) have teamed up to install a brand new digital security solution. After several months of development and tests, together with the experts in LED for motor sports Pixelcom, AKS has developed a complete signaling device for future Grade 1 approved circuits. The close collaboration between the Spanish technicians on the one hand, and the operational and IT services of the circuit on the other hand, allowed the design and installation of a "reference" process in terms of safety systems on the circuit.
Twenty LED panels (dimension: 768 x 768 cm; maximum brightness: 60,000 cd / m²) were placed on the different portions of the Var track with 247 configurations.
These panels can be controlled directly by the marshals at the edge of the track or by centralized management from the track PC.
A new set of FIA Grade 1 starting lights, 1.6 m high, with repeater in the middle of the grid was installed on the gantries. A large 4 m² LED R / V screen allows messages from the race management to be broadcast to competitors on the track.
Three repeater lights visible in the pre-grid and from the garages allow all stakeholders to know the status of the track.
Exiting the pits: a blue light slaved to a camera warns the drivers of the arrival of a vehicle in the straight line.