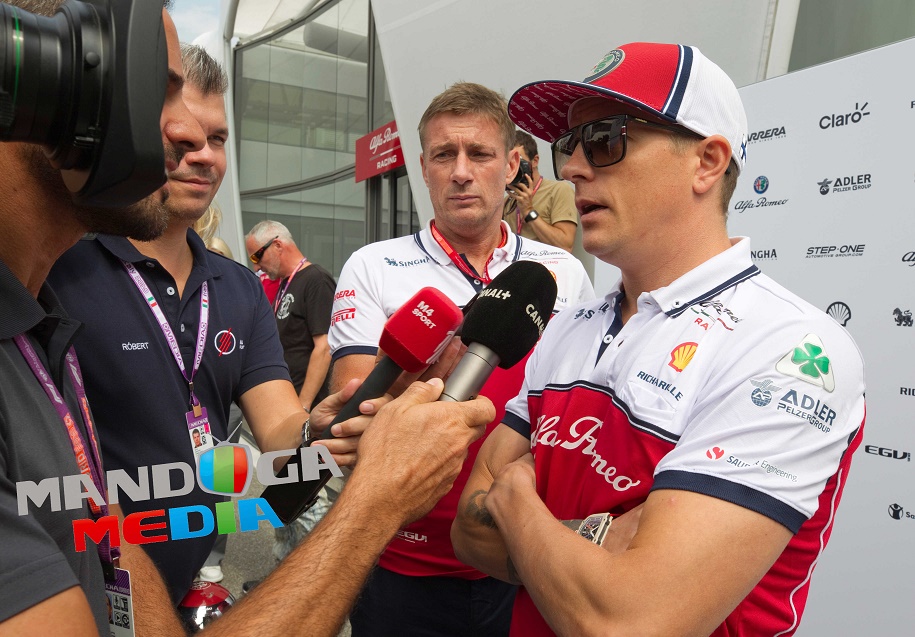 Alfa Romeo Racing ORLEN's pre-season came to a successful conclusion as the sun set on Bahrain. The third day of running on the Sakhir circuit saw Kimi Räikkönen notch the highest lap count across the board, with 166 laps to the Finn's name. Today's total brings our overall mileage for the three days of testing to 422 laps – 2,283.86km.
Kimi's programme for the day mirrored that of Antonio Giovinazzi from a day earlier, with a busy morning devoted to long runs and a race simulation, followed by an afternoon centered on performance runs. With no mechanical issues to hamper our day, Kimi and the team were able to complete the full programme on schedule – the third clean day in a row.
Armed with the knowledge gathered in this week of testing, the team's focus now switches to the first race of the season in two weeks' time. Returning to the Bahrain International Circuit to start the 2021 campaign will give us the first, real indications about the pecking order. The time to practice is over – now the real battle begins.
Circuit: Bahrain International Circuit / 5.412 km
Driver: Kimi Räikkönen
Chassis / engine: Alfa Romeo Racing ORLEN C41-04 / Ferrari
Laps: 166 laps, 898.39 km
Fastest lap: 1:29.766
Jan Monchaux, Technical Director: "Another very productive test day – possibly the most productive of the three – to bring our pre-season to an end. It was a flawless session in which we managed to achieve even more than we had set out to do: I think 422 laps over three days is a new record for our team. Kimi's programme for today was similar to the one we had yesterday with Antonio and we carried out some very good work on both our race trim and qualifying performance. It was important to have a positive outcome today as the conditions were probably the most representative of what we will experience during the race weekend.
"The results are encouraging but we're not getting carried away: we know there is still a lot of work to do. This was just a friendly game: just a milestone on the long road that is the 2021 season. We feel ready to start the championship and we feel better prepared than last year. The car was reliable throughout the week and we improved on the weaknesses we had in 2020. Now we have ten days to study all the data we have gathered and find a bit more performance on both the single lap and over a race distance. Everyone will have raised their game by the time we're back here in two weeks' time and we'll need to be ready."
Kimi Räikkönen (Car #7): "It was a positive day from a work point of view. We got all we came here for and now we just have to see where we are when we're back here racing in two weeks. Times in testing don't mean anything and, right now, we don't know how all the other teams are performing. But we know how our car does, and feeling wise, it is better than last year. I guess we are faster than at our best at the end of 2020, but whether that translate into a better performance in the races, that we will have to see."