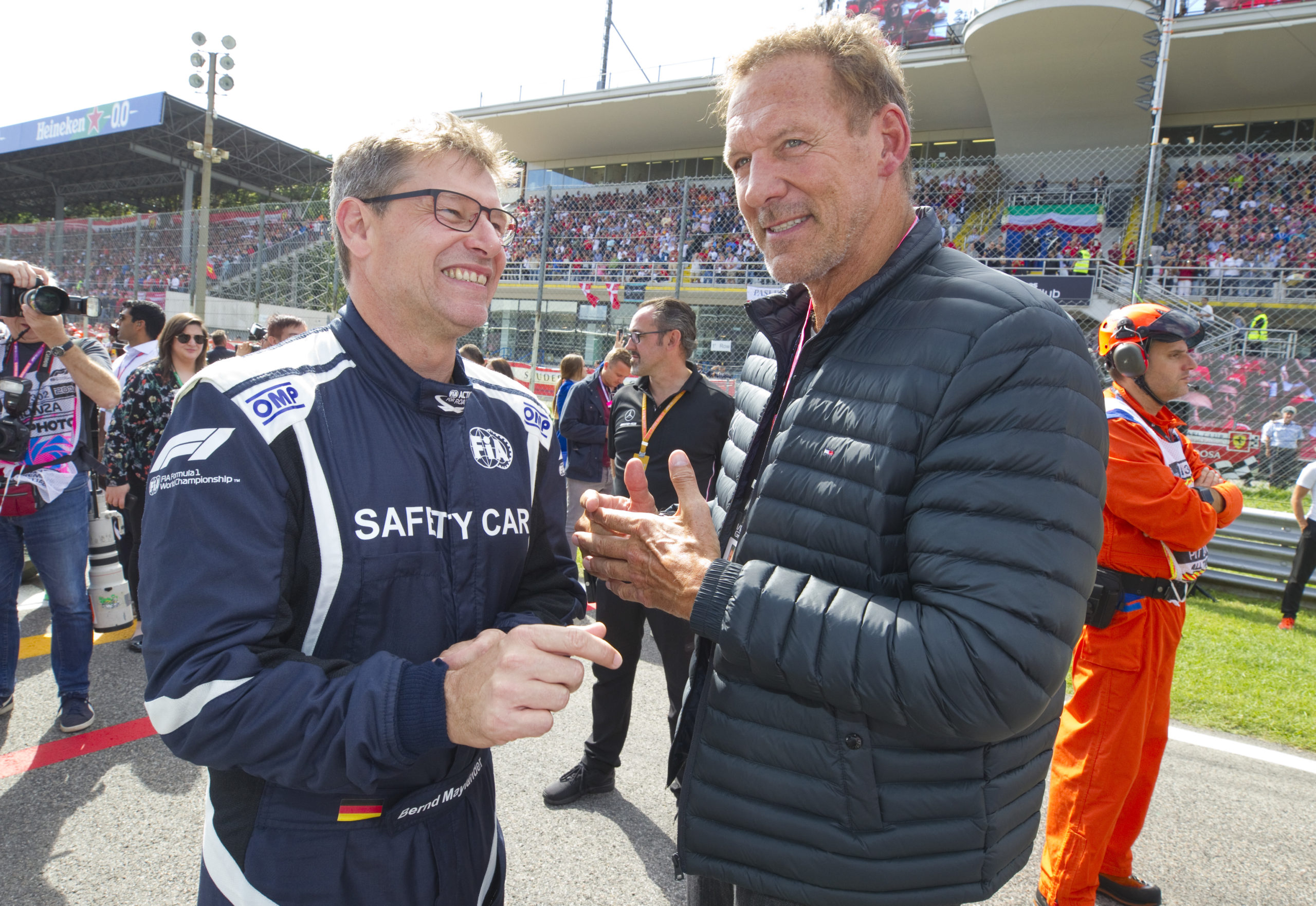 Formula 1® is pleased to announce a new multi-year partnership with Aston Martin and Mercedes-AMG
that will see both manufacturers supply Official Safety Cars and Official Medical Cars to the FIA Formula
One World Championship™ from 2021. Both the manufacturers will alternate the supply of the vehicles at
each race in 2021 with this being the first time in 25 years that different vehicle manufacturers have
supplied the official vehicles. Aston Martin will run a specially equipped version of their Vantage – the most
powerful model in the luxury British brand's production range – for its safety car, while the Aston Martin
DBX will fulfil the carmaker's medical car commitment. Both the Aston Martin Vantage and Aston Martin
DBX will be feature a '2021 Aston Martin Racing Green' livery, each with Lime Green accents, to celebrate
the marques return to F1® after more than 60 years.
Mercedes-AMG, who have supplied the Official Safety Car and Official Medical Car since 1996, will continue
to run their Mercedes-AMG GT R and Mercedes-AMG C 63 S Estate vehicles as their safety car and medical
car respectively, with both sporting a brand-new look for 2021. New bright red paintwork will adorn both
Mercedes-AMG vehicles from the beginning of the campaign, enhancing visibility while also representing
Mercedes-AMG Petronas F1 Team partner CrowdStrike. The American cybersecurity technology company
becomes the Official Mercedes Safety Car Partner from this season.
Aston Martin will make their debuts in Sakhir at the FORMULA 1 GULF AIR BAHRAIN GRAND PRIX 2021 on
28 March, with Mercedes-AMG's rebranded safety vehicles running at the FORMULA 1 PIRELLI GRAN
PREMIO DEL MADE IN ITALY E DELL'EMILIA ROMAGNA 2021 in Imola on 18 April. The remainder of the
2021 season will be split between the two manufacturers.
Germany's Bernd Mayländer will remain behind the wheel of the FIA Safety Car at each Grand Prix, while
South African Alan van der Merwe will continue his role in piloting the FIA Medical Car.