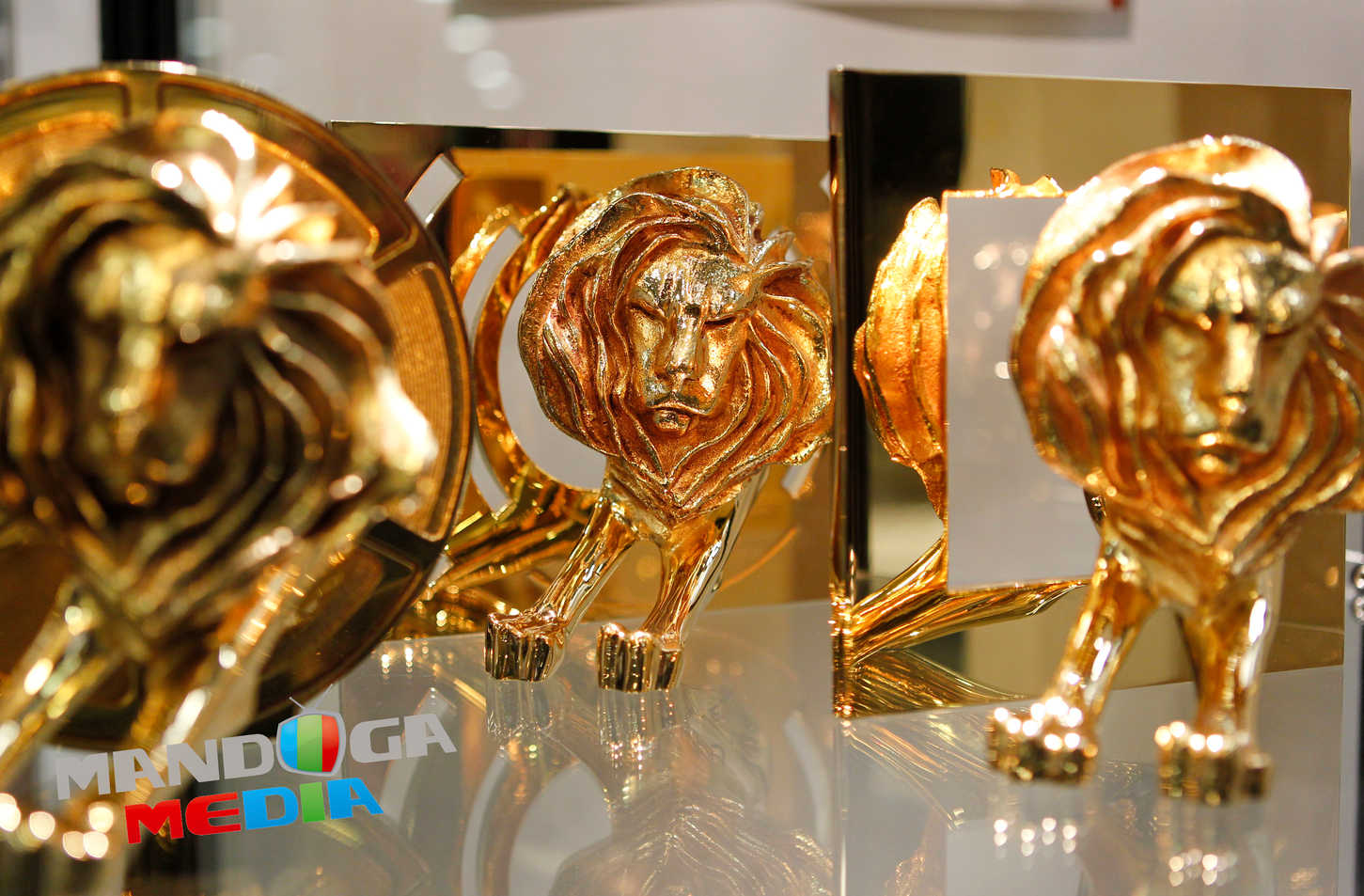 Cannes Lions has confirmed its Jury President line-up for the awards in June. Bozoma Saint John, Merlee Jayme and Geoff Northcott complete the full line-up and join the jury presidents initially appointed for the 2020 awards.
Philip Thomas, Chairman, LIONS, said: "We know that after the postponement of last year's awards, our Jury Presidents are eager to get going. They will be leading juries in a unique year, awarding Lions for both 2020 and 2021 – no small job but one that will provide a crucial reflection and insight into the industry's recent unprecedented journey. Happily, they're an extremely talented bunch of individuals and more than qualified to take on the job of setting the world's new creative benchmark."
Cannes Lions has been recognising and celebrating progress-driving creativity since 1954. Appointed as this year's President of the Titanium Jury – the Lion that awards game-changing work that marks a new direction for the industry and moves it forward – Susan Credle, Global Chief Creative Officer, FCB, said about the awards, "Advertising at its creative best is one of the most powerful economic-driving, business problem-solving, culture-changing agents in the world. By celebrating the work at The Cannes Lions Festival, we are reminded of our potential and inspired to live into it."
Credle joins a group of 16 female Jury Presidents, making the gender split 57% female and the highest representation of female leaders in the Festival's history.
Joining the President line-up, Bozoma Saint John, Global Chief Marketing Officer, Netflix, has been appointed President of the Glass: The Lion for Change Jury. Saint John said, "I've seen it said that 'the future is female' but the reality is that women have made incredible contributions in the past, are making their impact known in the present, and will absolutely change the future. Therefore, we need to recognize the brands and advertisers who are driving positive progress and change in the world by reflecting an equal world. This is why the Glass Lions are so important – the awards will shine a light on work that has really impacted the issue of gender inequality. I can't wait to see how brands are approaching this ongoing challenge in new and fresh ways this year."
Judging of the Lions will take place during Cannes Lions in June. Speaking about this, Simon Cook, Managing Director, LIONS, said, "From our conversations with the jury presidents, we know that there is a shared hope that the judging will take place physically at the Festival in June. In the event that this becomes impossible, we have created a remote judging experience – that has been successfully implemented at our regional awards – that's as close to the physical judging as we can make it. It's a crucial part of all of our Lions awards; a human experience but also a rigorous and robust process."
Cannes Lions is scheduled to take place from 21-25 June 2021, and will incorporate the awarding of both the 2020 and 2021 Lions. Further information on the Lions can be found at canneslions.com.
The 2021 Jury Presidents have been confirmed as follows:
Communication Track
Titanium Lions – Susan Credle, Global Chief Creative Officer, FCB, Global
Global CCO of FCB since January 2016, Credle has reignited the network and bolstered its creative reputation. The creative brilliance behind iconic multiple Lion-winning work including M&M's "Human" and Allstate's "Mayhem", Credle has received numerous industry accolades. Named as one of AdAge's "100 Most Influential Women", Business Insider's "Most Creative Women in Advertising" and in 2017, Susan was also named a Matrix honouree by New York Women in Communications.
Design Lions – Pum Lefebure, Chief Creative Officer, Design Army, USA
Award-winning creative director and savvy business leader, Lefebure is the Co-Founder and Chief Creative Officer of Design Army, leading global brand campaigns for clients including the Hong Kong Ballet, the Academy Awards, PepsiCo, Karl Lagerfeld, Adobe, and The Ritz-Carlton. The Thailand native was named one of Adweek's Creative100, Graphic Design USA's Top 50 People to Watch, and a Rising Star by the Washington Business Journal's Women Who Mean Business. Pum has also been featured in Forbes, Entrepreneur, The New York Times, and Fast Company.
Film Lions – Richard Brim, Chief Creative Officer, adam&eveDDB, UK
Since Brim joined adam&eveDDB in 2013, the agency has won seven Grands Prix at Cannes Lions, as well as being named Agency of the Year in 2014 and 2018. In 2019, Brim was awarded AdAge's Chief Creative Officer of the Year, as well as Campaign Magazine's Creative of the Year. Recent notable creative highlights for his Creative Department include the Lion-winning John Lewis Christmas work, Project 84 for Calm, the launch of FIFA 18 and the Marmite Gene Project.
Mobile Lions – Andrew Keller, VP, Global Creative Director, Facebook, Global
Keller's work has been globally recognised at Cannes Lions, picking-up three Titanium Grands Prix Lions in his career. Keller leads the development of experiences and creative across all surfaces for Facebook's business audience around the world. Prior to Facebook, he spent 18 years working with creative agency CP+B. Under his leadership and tenure, the agency was named Agency of the Year 13 times by Ad Age and Adweek, as well as Agency of the Decade by Ad Age.
Outdoor Lions – Luiz Sanches, Chairman, Chief Creative Officer & Partner, AlmapBBDO, Brazil
Sanches has received more awards than any other Brazilian creative, including over 180 Lions at the Festival. In 2018, he also served as President of the Cannes Lions Film Jury. Almap is a four-time Cannes Lions Agency of the Year and the best-performing Brazilian agency in the Festival's history. In 2013, Sanches became a partner at AlmapBBDO, where he is now Chairman & CCO and serves on BBDO's Global Creative Board. The Gunn Report once named him the best creative director in the world.
Print & Publishing Lions – Liz Taylor, Global Chief Creative Officer Leo Burnett / Worldwide Chief Creative Officer Publicis Communications NA, Global
Taylor's canon of creative work has earned her clients' numerous Lions at the Festival, alongside other awards. Liz oversees the global creative vision for Leo Burnett, the third most-awarded creative network in the world (The Gunn Report) and leads creative for Publicis Communications North America. Liz has been named an Ad Age "Woman to Watch" and a member of the Adweek "Creative 100," thanks to her commitment to creative excellence.
Radio & Audio Lions – Merlee Jayme, Global President Dentsu Mcgarrybowen/Chairmom Dentsu Jayme Syfu, Global
Merlee Jayme is the Global president of Dentsu mcgarrybowen and the Chairmom of Dentsu Jayme Syfu. She is the first Filipino to be awarded: The Creative of the Year for Southeast Asia by Campaign Asia Pacific Agency of the Year and the Asia Women Marketeer 2019, and when The Drum Global Ranking announced the top 100 Chief Creative Officers in the world there were only 8 women in the list – one of them was Merlee Jayme. She has won major awards including a Cannes Lion Grand Prix for Mobile. Merlee is a feminist who leads dentsu's #sistergood project for women leadership, a best-selling author/illustrator of a creative handbook titled "Everyone Can Be Creative", a mom to 4 beautiful girls, and an inspiration in breaking the glass ceiling in this mad men's world.
Craft Track
Digital Craft Lions – Jax Ostle-Evans, Managing Director, Stink Studios, UK
Over the course of her career, Jax has won 16 Gold and 15 Silver Lions and other accolades at leading industry awards. She was also a member of the Film Craft Lions Jury in 2015. Ostle-Evans joined Stink Studios London as Executive Producer, becoming Managing Director in 2017. Her combined knowledge of film and digital have enabled her to spearhead a slew of innovative integrated projects, whilst helping to transition Stink Studios from a digital production company to a strategic and creative agency.
Film Craft Lions – Kerstin Emhoff, President, PRETTYBIRD, USA
Emhoff is co-founder & president of PRETTYBIRD, a hybrid production company and creative studio producing entertainment properties and original IP alongside filmmakers, studios and brands. For over 10 years, PRETTYBIRD has developed a diverse body of work from music videos and advertising to award-winning feature documentaries. Emhoff recently finished producing Ready For War, a feature documentary that premiered in 2019 at TIFF and was acquired by Showtime. Under her leadership, PRETTYBIRD has collected numerous Lions Awards, alongside Grammys and MTV Video Music Awards.
Industry Craft Lions – Jayanta Jenkins, EVP, Head of Marketing, Disney+, Global
With an industry track record spanning 17 years as a creative and marketing leader, Jenkins is co-founder of the non-profit Saturday Morning and the newly appointed Executive Vice President, Head of Marketing, Disney+ at Disney. Before becoming Executive Vice President at Disney, Jenkins was Global Executive Creative Director responsible for creative direction for Samsung Mobile global account at their internal agency. Jayanta was also Twitter's former Global Executive Creative Director leading their first global brand launch. He was also the global creative lead at Apple's Beats by Dre. Jayanta's formative advertising career began at The Martin Agency (Richmond, VA), Wieden+Kennedy (Portland, OR) and TBWA/Chiat/Day (Los Angeles, CA).
Entertainment Track
Entertainment Lions – Jae Goodman, CEO, Observatory (A Stagwell and CAA Company), Global
Jae Goodman is CEO of Observatory, an agency for the content era. Observatory leverages the power of popular culture to create campaigns that drive business results for the world's leading brands. Jae was the inaugural Entertainment Lions Jury President in 2016, has won four Cannes Lions Grand Prix in four different categories, 26 Lions in total, and has been named as one of Fast Company's Most Creative People in Business 1000, Adweek's Creative 100, Ad Age's Creativity 50, and PR Week's Hot List.
Entertainment Lions for Music – Wyclef Jean, President and Chief Strategy Officer, Sodo Mood Lab, USA
Wyclef Jean has written, performed, and produced as a solo superstar and as founder of the Fugees and has been a consistently powerful, pop cultural force for over two decades. In 1996, the Fugees released their monumental album The Score. Since then, Wyclef has released eight albums as a solo artist that have sold nearly nine million copies worldwide. Jean has previously been on the Entertainment Lions for Music jury and now returns in 2020 as President.
Entertainment Lions for Sport – Ben Hartman, Chief Client Officer, International, Octagon, Global
Ben Hartman is the Chief Client Officer, International, for Octagon, a creative agency with a specialism in sports and entertainment. Ben is viewed as one of the next generation of industry leading stars and oversees a team across APAC. Ben has worked on award-winning campaigns on behalf of brands such as Unilever, Standard Chartered Bank and Mastercard, winning numerous times at Cannes Lions. He was also a member of the inaugural Cannes Lions Entertainment Lion for Sport jury.
Experience Track
Brand Experience & Activation Lions – Vicki Maguire, Chief Creative Officer, Havas, UK
Maguire is one of the most awarded creatives in the industry today. She is also one of the few creatives to be awarded outside of the industry, picking up a British Comedy Award for The Angina Monologues, a programme that aired on Christmas Day to an audience of 7 million. A vocal advocate of diversity and inclusion, Vicki was the first female chair of Creative Circle and helped set up the Creative Circle foundation; a charity that helps fund students from diverse backgrounds enter the industry.
Creative Business Transformation Lions – Geoff Northcott, Global Chief Experience Officer & Managing Partner, EMEA, AKQA, Global
Geoff Northcott leads the Europe, Middle East & Africa region as Managing Partner on AKQA's Executive Board, as well as leading AKQA's strategy and experience capabilities globally as Chief Experience Officer. AKQA was the winner of two Grands Prix at the most recent Cannes Lions, and is ranked as a Leader in both Gartner's Global Marketing Agencies Magic Quadrant and IDC's Customer Experience Marketscape, as well as one of Fast Company's Best Workplaces for Innovators. Geoff joined AKQA in 2007 as Account Director on Nike, creating a series of Cannes Lions winning experiences and services. During his time at AKQA, Geoff has helped launch and grow a number of AKQA's studios, including Portland, Tokyo, São Paulo.
Creative eCommerce Lions – Tiffany Rolfe, Global Chief Creative Officer, R/GA, Global
As Global Chief Creative Officer US, Rolfe champions R/GA's creative vision across its six U.S. offices. She works in partnership with Richard Ting, EVP Global Chief Experience Officer + US Chief Creative Officer, to lead creative teams that work at the intersection of business and culture to deliver transformational work to global clients. She was named one of Ad Age's "Women to Watch" and is currently on the board of The One Club and the Ad Council Creative Committee. Tiffany is well-known for developing strategic creative solutions that lead to business and cultural impact, and she brings over 20 years of design and creative experience.
Good Track
Glass: The Lion for Change – Bozoma Saint John, Global Chief Marketing Officer, Netflix, Global
Bozoma Saint John was named CMO of Netflix in June 2020. She previously held the same role at Endeavor after serving as the first-ever Chief Brand Officer at Uber. Her 20-year marketing career also includes tenures as Head of Global Consumer Marketing for Apple Music and iTunes, and Head of the Music and Entertainment Marketing Group at Pepsi-Cola North America. Bozoma has been recognized for her breakthrough work by both the industry and her peers, having been inducted into the American Advertising Federation Hall of Achievement in 2014. Additionally, Bozoma serves on the boards of Girls Who Code and Vital Voices and in March 2017, she was named as a Henry Crown Fellow by the Aspen Institute. She holds a BA in English and African American Studies from Wesleyan University.
Sustainable Development Goals Lions – Eduardo Maruri, VP Global Creative Board & President/CEO Europe, Grey Worldwide, Global
In 2012, Maruri Grey won the first Lion for Ecuador. That Lion, a Gold, sits at the Presidential Palace Museum. In the last 8 years, different offices under his direct creative leadership have accumulated 109 Lions, including 21 Gold, 2 Grands Prix and two Regional Network of the Year recognitions. Maruri is the Founder and CCO of Maruri Grey in Ecuador, as well as President & CEO of Grey Latin America, President & CEO of Grey Europe and VP of the Grey Global Creative Board. Eduardo is a former politician, elected congressman, and member of the Constituent Assembly.
Health Track
Health & Wellness Lions – Tom Richards, Co-Global Chief Creative Officer, 21GRAMS, Global
Tom hates writing in the third person, so he brought in some friends to help him.
His Mum said she's very proud of him, even though she's not sure what he actually does. His wife, well she never sees him. His kids deny they're his harshest critics (but they are). His clients speak very highly of his advertising brain. His colleagues mention it's a joy to work alongside him and share awards stages with him. His previous agency said they were very happy to be Healthcare Agency of The Year. The people his work has touched would no doubt say the kindest things if they weren't out there enjoying life. And Awards juries keep inviting him back, which seems to speak volumes.
Pharma Lions – Anne de Schweinitz, Global Managing Director, Healthcare, FleishmanHillard, Global
For four years in a row, Anne has been honoured as one of the most influential people in healthcare communications on Medical Marketing & Media and PR Week's "Health Influencer 50." In 2016, she served on the Pharma Lions Jury and as Healthcare Jury President for the eurobest Awards. Anne de Schweinitz leads an award-winning team of more than 300 healthcare communications specialists around the world at FleishmanHillard's healthcare arm.
Innovation Track
Innovation Lions – Claudia Cristovao, Head of Google Brand Studio, APAC, Google, APAC
Cristovao has previously sat on the Titanium Lions jury and returns to lead the Innovation Lions as President in 2020. She has been a guest speaker at both Cannes Lions and Spikes Asia. Cristovao has worked as a writer, brand developer and creative director for a range of global brands including Google, Honda and AMEX. Her projects scan disciplines from art installations to digital experiences to business transformation and her artwork has been exhibited across the world.
Impact Track
Creative Effectiveness Lions – Ann Mukherjee, Chairman and CEO, Pernod Ricard NA, USA
In her distinguished career, Mukherjee has been the recipient of numerous Lions Awards. She was named by Business Insider as one of the top 100 most innovative CMO's in the world. She also has been named as an Ad Age Women to Watch, Brand Week Marketer of the Year, and on the Forbes Top 50 Most Influential CMOs list. She was also a member of the Cannes Lions Creative Effectiveness Jury in 2017.
Reach Track
Creative Data Lions – Maurice Riley, Chief Data Officer, Digitas, Australia & New Zealand
Riley has led the charge on the development of creative data over the course of his career. He has delivered data-fuelled creative for P&G, BMW, Campbell's Arnott's, Virgin Australia, Samsung, and Tourism Australia. Award wins include numerous Lions and he previously served on the Cannes Lions Creative Data Jury. He has been a guest speaker at many conferences around the world.
Creative Strategy Lions – Suzanne Powers, Global Chief Strategy Officer, McCann Worldgroup, Global
At McCann Worldgroup, Powers is responsible for the strategic development of the company and its clients' brands across all regions and agencies. Under her leadership, McCann was ranked the number 1 advertising agency network for creative effectiveness in the 2019 WARC Effective 100 rankings. As a known advocate for talent ideas and creativity, she was named "2019 Chief Strategy Office of the Year" by Ad Age.
Direct Lions – Reed Collins, Chief Creative Officer, Ogilvy APAC
Reed Collins has produced award-winning ideas across five continents. As CCO for Ogilvy Asia, he oversees the region in creating work for Coca Cola, KFC, Altoids, Fox Sports, Ikea, Lego, Volkswagen, Nintendo, and Greenpeace. In 2001, Reed was the most awarded creative in the world for his Fox Sports campaign according to the Gunn Report and was, more recently, named Greater China Creative Person of the Year by Campaign Magazine.
Media Lions – Philippa Brown, Worldwide CEO, PHD, Global
As CEO, Brown oversees the running of the global network at PHD Worldwide, consisting of close to 6,000 staff across 100 offices. Brown took the helm in July 2019. Since then, she has been instrumental in transforming the network's approach to helping brands create and harness ideas that go beyond expectations, as well as ideas that enable them to make the leap above their competitors and enjoy disproportionate growth.
PR Lions – Gail Heimann, President & CEO, Weber Shandwick, Global
Under Heimann's leadership, Weber Shandwick has won nearly 100 Lions at the Festival, in partnership with leading brands around the world. Gail has served on three juries at Cannes Lions: President of the PR Jury in 2012; a member of the inaugural jury for Glass: The Lion for Change in 2014, and a member of the Titanium Lions Jury in 2018. Gail is chairwoman of the PR Council and she sits on the board of The LAGRANT Foundation. She was named PRWeek's Global Agency Professional of the Year in 2019. Earlier in her career, she was named an Ad Age "Woman to Watch."
Social & Influencer Lions – Debbi Vandeven, Global Chief Creative Officer, VMLY&R, Global
Under Vandeven's leadership, VMLY&R has experienced unprecedented growth and recognition, earning a wealth of top awards. At the 2019 Cannes Lions International Festival of Creativity, the agency received 31 Lions, including two coveted Grands Prix in Glass: The Lion for Change and Social & Influencer categories; 69 shortlists, as well as Agency of the Year in the Reach and Good Tracks.