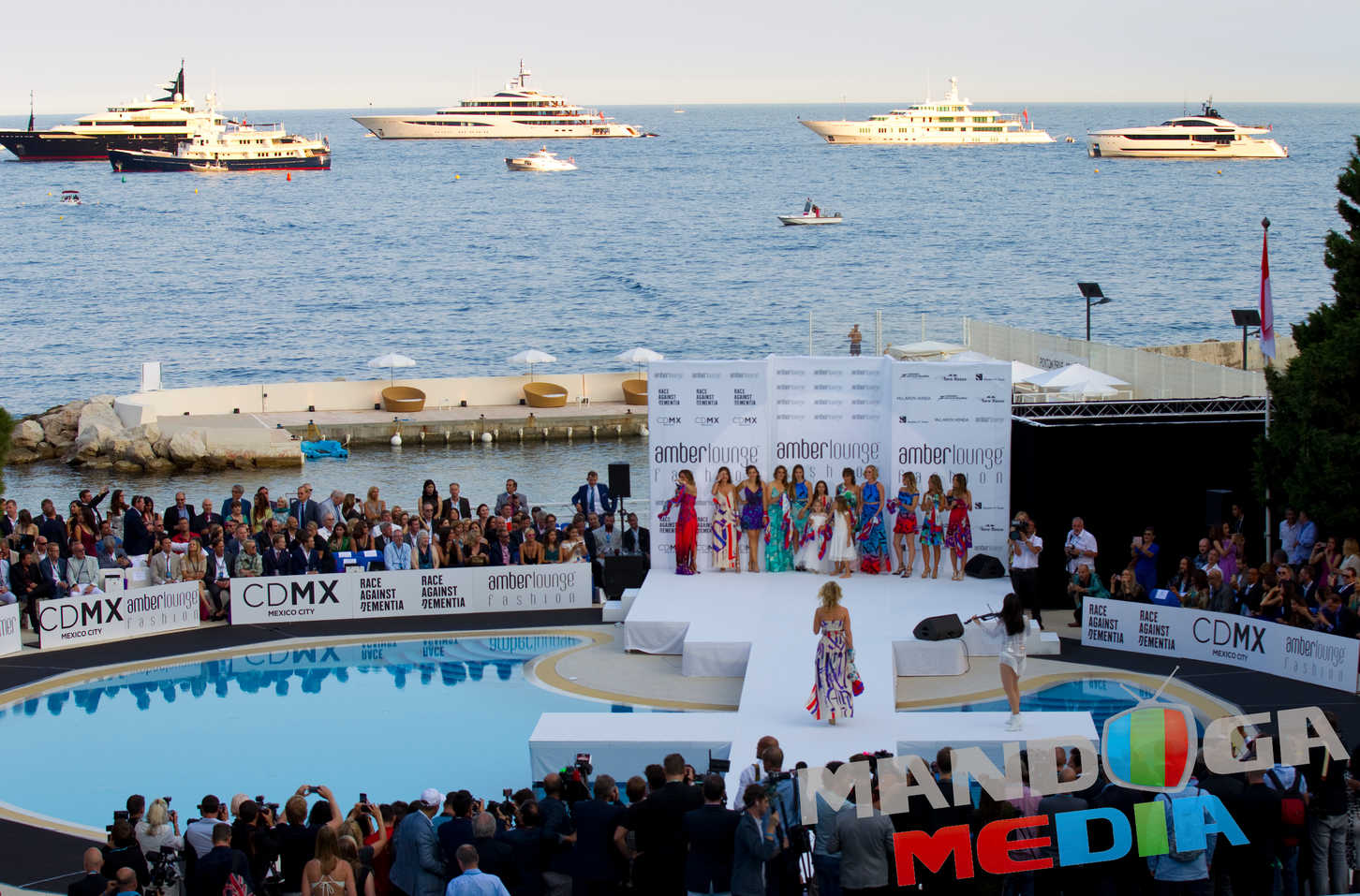 Amber Lounge is proud to announce its partnership with Gulf Oil International as the Title Sponsor of the Monaco Grand Prix Charity Fashion show 2021. The world-renowned annual event brings together the world of Fashion and motorsport with the F1® drivers and the Ladies of F1® taking to the runway under the watchful eye of the world's international media. The Amber Lounge Charity Fashion Show was established in 2006 under the High Patronage of H.S.H. Prince Albert II of Monaco and to date has raised over 5.5 million USD for various notable causes.
Gulf Oil International announced a multi-year strategic partnership, re-entering elite motor racing during the 2020 F1® season with McLaren Racing Formula 1 team, becoming the preferred lubricant supplier to McLaren Automotive from 2021. Gulf Oil International's partnership with Amber Lounge further increases their footprint in the world of F1®.
"We are delighted to partner with the Amber Lounge Monaco Charity Fashion Show at the Monaco Grand Prix, at which will be premiering the new Gulf Capsule Collection and launching a new premium fashion brand. This is a very exciting period for Gulf Oil International and we are looking forward to showcasing our brand at one of the most preeminent sporting events of the calendar year" stated Mike Jones, CEO of Gulf Oil International
"We are extremely proud to partner with such a well-renowned company, with strong and historical roots in the world of motorsport. As a partnership, we already have many exciting things planned together and look forward to once again being able to excite the public with our world-class events." Sonia Irvine CEO of The Amber Group.
For more information: http://www.amber-lounge.com/monaco
To book: +33 06 40 61 11 48 or monaco@amber-lounge.com